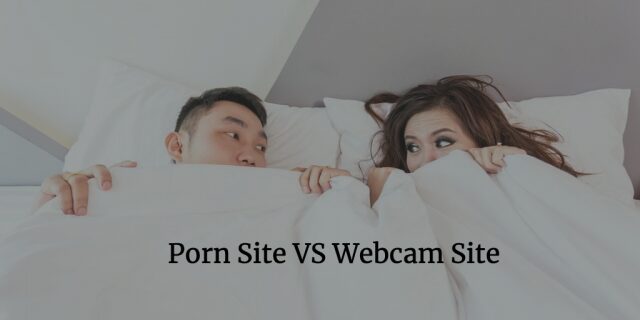 Porn and webcam modeling are two big names in the adult entertainment industry today. Anyone looking to start an adult entertainment business is bound to become confused when it comes to choosing the perfect business model. Which one is more profitable- porn site or a webcam site?
Questions like how porn sites and webcam sites work, and how they make money are common among the adult entrepreneurial minds. So how to start a porn site or an adult webcam site? Which business model is more suitable to make money in and beyond 2019? Keep reading this article to find answers to many such entrepreneurial questions.
What is a porn site business?
What comes to your mind when I say the word 'free porn'?
I bet you are thinking about the tubes like Pornhub and Xvideos. With an accessible and most importantly, free porn site, you can attract the people looking out for content as per their preferences. Though most users spend a greater amount of time looking for enjoyable pieces of content with proper length and good quality, it's still a free source of entertainment for many.
However, porn streaming is not just about free porn; there are premium and even freemium sites, which also work equally well. The overall adult video streaming business is worth over $100 billion globally. Collectively, it's bigger than most of the mainstream businesses around the world. There are over 25 million porn sites on the internet and they make up to 12% of all websites and 30% of all internet traffic on the globe.
To put simply, porn sites or porn streaming business is a way of making money by showing porn videos on-demand. Unlike traditional porn business, which depended on selling DVDs, porn websites use manifold ways to make money.  Depending on the business models, there are two major categories of porn sites –Tubes and Membership sites. However, there is a third, which acts as a hybrid of both –Premium and Tube models.
Porn Tube sites
Tubes sites or free porn sites allow video streaming free of cost. They make money from the Advertisers by showing different kinds of video roll Ads, Banner Ads, and Pop up ads to the users. Hence, they work on the Ad-based revenue generation model. The most significant and successful examples of porn tubes are Pornhub, Xvideos, xHamster, XNXX, and Youporn, etc.
These websites offer community access to let anyone upload his or her content. The uploader could be an individual or even a professional porn production studio. While tubes share the Ad revenue with the uploaders to encourage more and more user uploads, just like YouTube monetization, porn studios upload content to promote their premium videos and drive traffic to their original sites.
Membership sites
The way membership sites work is completely opposite to the tubes. They are purely premium sites where users need to purchase a membership plan to unlock the content. They make money from consumers by selling different subscription plans with different benefits.
The most popular examples of premium membership sites could be Brazzers, RealityKings, Naughty America,FakeTaxi and OnlyFans, etc. Creators work closely with OnlyFans agents to make tailored strategies for fanbase growth and overall revenue increase. It's best to work with an agent from the start to utilize the marketing before you open an OnlyFans account.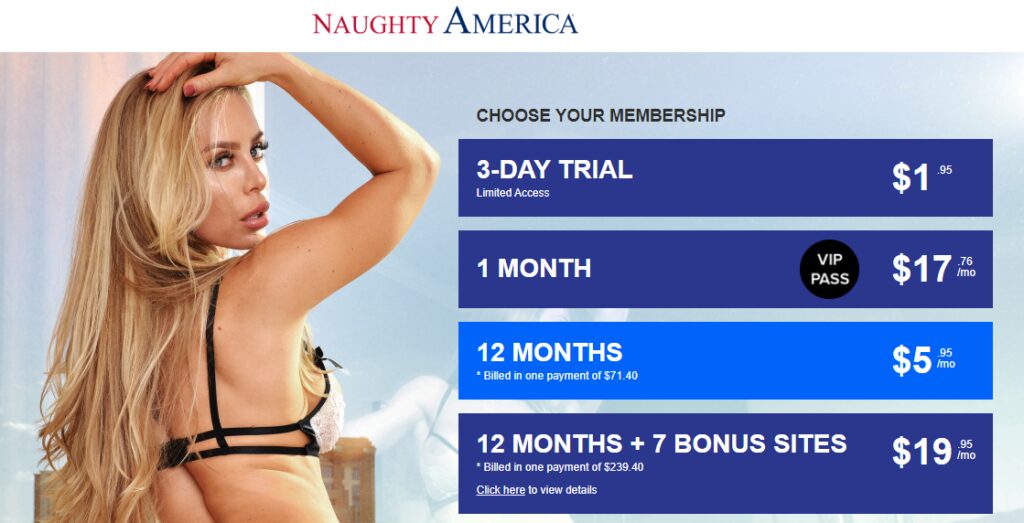 These sites do not allow community uploads and mostly the studios own them under their production brand. For example, Brazzers, RealityKings, NaughtyAmerica, and FakeTaxi produce their own videos for their sites.
Premium Tube sites – Hybrid/Freemium
Almost all popular free porn sites offer a premium version of their platform where they charge a membership fee to offer additional benefits to the users. They use multiple revenue channels to make money. For example, free model to make money from ads and premium membership to make money directly from consumers by letting them remove Ads, watch videos in HD quality and unlock certain "Premium Only" videos. The most well-known freemium porn sites are Pornhub with Pornhub Premium, Xvideos with Xvideos Red, and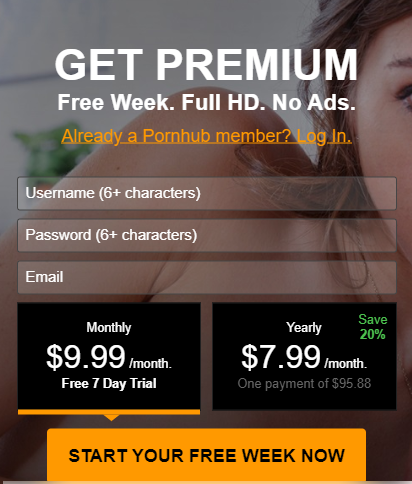 What are Adult webcam sites?
What comes to your mind if I say words such as live sex, sex chat, or cam girls?
Are you thinking about those flirty naked characters popping out on your screen as banners or video Ads while you are browsing free porn on tube sites? These Ads enter your fringe vision while you are looking for a free piece as per your taste, and somehow, they target a specific kink so easily.
I mean, who would not like to watch a woman not only stripping but also interacting with the users in real-time? When these Ads scream the words like "Free sex shows" or "Free live sex chat", you can't help it but click on the link to find out they are actually sitting live on their webcams waiting for the people to talk with them.
In fact, the majority of the tube sites show Ads for this completely different genre of erotica. Interestingly, you can see the likes of Pornhub offering integrated header links to webcam sites.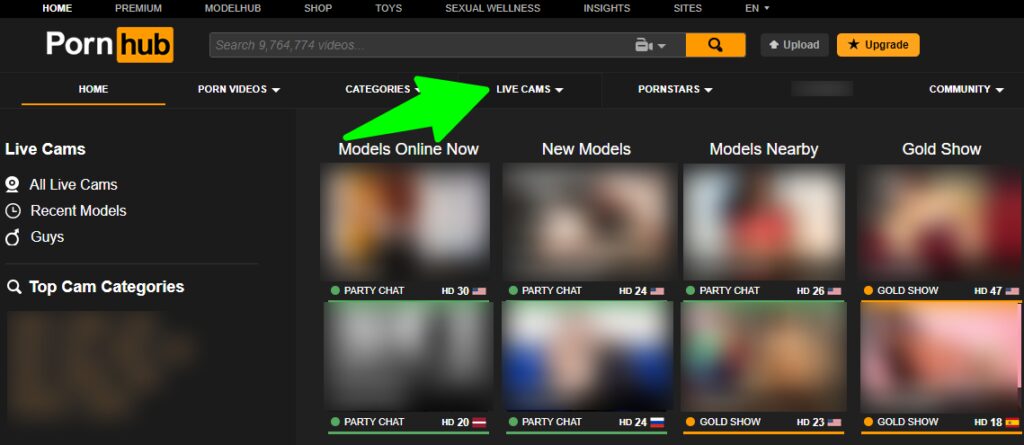 Webcam sites are the way of making money from the consumers directly by showing real-time erotica. Where porn sites depend on video-on-demand (VOD) streaming, webcam sites use live streaming and its unique revenue channels to make money. Now the big question- how to start a webcam business? How do they make money?
Webcam sites hire models for live shows and use various revenue channels to make money from users during the shows. Based on their earnings, models pay a commission to the webcam site and keep the rest amount with them. The major source of earning for a webcam site is the percentage commission they get from the models. The revenue channels webcam sites use to let models make money are as follows:
Tips
Models display a rate list of the tipping amounts they want for performing certain activities on the live webcam. Users can send a specific number of tips with respective requests or any random amount as a token of appreciation to the models. Users generally purchase token in exchange for currency and use these token to send tips. For example, purchase one token by paying one dollar.
Private Messaging
Some sites allow users to send direct messages to the models, which is a medium to offer sex chat services to the users. Most webcam sites let users send free direct messages but demand a fee if they want to see the replies sent from the models.
Private shows
Besides public chat rooms, webcam sites also allow users to request private one-to-one shows from the models. For that, they need to pay a certain number of tokens. Other revenue channels like Tipping also follow private shows.
Secondary revenue channels of webcam sites
Besides the regular channels, some niched webcam sites incorporate additional revenue streams. Most of the time they also change the business model to accommodate non-traditional revenue channels. For example, OnlyFans works on a combined business model of webcam modeling, adult social media, and adult eCommerce. It allows a user to follow a model, see all her posts, live streams, and purchase her personal stuff (used panties and other merchandize) through an integrated eCommerce store.
Models usually partner up with the top OnlyFans management companies to manage their accounts so they can maximize their profits. They will develop a strategy, monetize your content, give you free vacations and Iphones, chat for you and even set up and integrate your store.
Hence, integrated eCommerce and premium subscription models are two additional revenue channels webcam sites can utilize to make more money. Not only a user will pay for following a model profile but would also purchase videos, photos, and merchandizes from her. ManyVids is yet another example of the same category.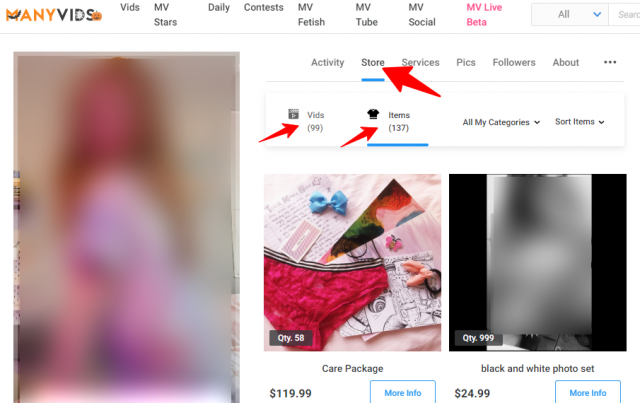 Which business model is profitable? | Porn or Webcam site
You can create both types of websites in no time. You just need a good porn tube script or an adult webcam script, and you can set up your platform in no time. For both the models, the biggest hurdle is not in setting up a website but establishing a business set up with their perquisites. You can check on Adent.io. They have some good range of ready-made scripts to start all kinds of adult online businesses.
Take porn streaming business for instance. We have two options to start a typical porn website: membership site or porn tube. Membership sites are generally successful with production studios who have enough content to post on their sites. Alternatively, tubes can make Advertisement money by letting users upload the content. However, this is not as easy as it seems. You would have to go through a lot of marketing, promotion, and a harsh competition with already existing giants to survive in the market. Unless you have a profitable niche in your mind, it's tough to crack the porn website market.
On the other hand, the webcam business is also tough commerce to setup. You can't simply get hundreds of models to sign up on your website overnight. Besides lucrative incentives to the models, you would need a vigorous marketing and promotion to compete with the existing businesses. However, some adult webcam scripts offer ready-made inventories of models from popular suppliers. These suppliers syndicate their model profiles on your site and in return charge a minimal commission. Using a script with inbuilt model API, your platform will have live models from the very first day itself.
To conclude
Both the business models perform well in their respective arena of prospects. You shouldn't see them as an alternative to one another but as supportive elements. Go for porn tube business if you think you can syndicate more and more content from popular studios and community users. Go for premium streaming business, if you own a production studio or can persuade studios to sell you the streaming rights. However, go for webcam site business if you can either persuade models to sign up or have an integrated model API in your adult webcam script.