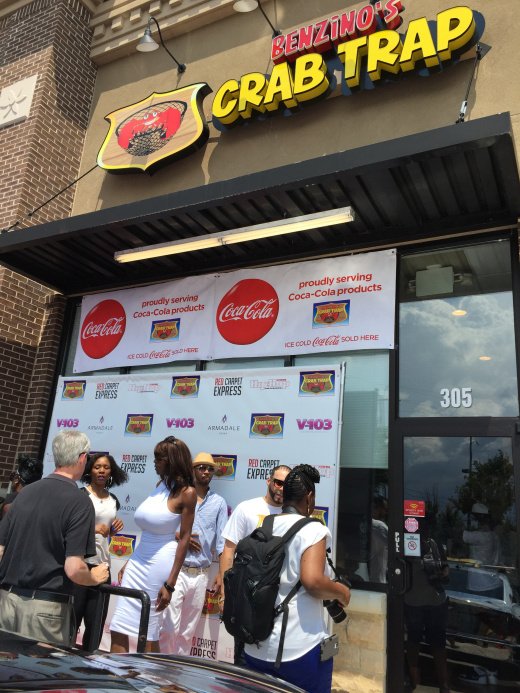 AJC visited Benzino's opening day party for his new restaurant off Delk Road in Marietta called Benzino's Crab Trap.
Benzino – editor of "Hip Hop Weekly" and former "Love and Hip Hop Atlanta" cast member booted from the show this season after clashing with his former BFF Stevie J – opened the eatery because he loves to cook seafood and comes from Boston, where snow crab legs are big. He had his family members in the kitchen helping him out day one and his business partner Dave Mays manned the register. V-103 promoted it outside, helping generate a nice steady flow of traffic.
In an interview, Benzino – who just turned 50 yesterday – said he also hopes to open a new nightclub in the same shopping center.
At first, I was taken aback because I ran into Honey Boo and Mama June of "Here Comes Honey Boo Boo" fame – and estranged dad Sugar Bear was there, too. Mama June wouldn't say what reality show they were on that would cause them to become friends.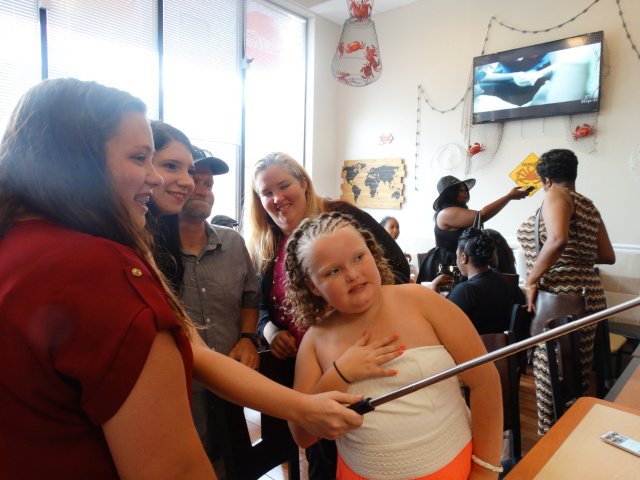 I asked Sugar Bear if he and Mama June had reconciled. He said they were working on it.
Then I was told what had happened: WE-TV had just completed filming its fourth season of "Marriage Boot Camp: Reality Stars." Benzino and his fiance Althea Eaton joined the season, along with Mama June and Sugar Bear. How serious are Mama June and Sugar Bear about getting back together? Was this for the paycheck? Who knows?
Sugar Bear still lives in MacIntyre, he told me, and is seeking gainful employment. He'd like to do trucking. As for his health, he said he's in good shape. Mama June, who has lost a lot of weight lately since hiring a trainer in March, said she moved back to Hampton because that's where she grew up.