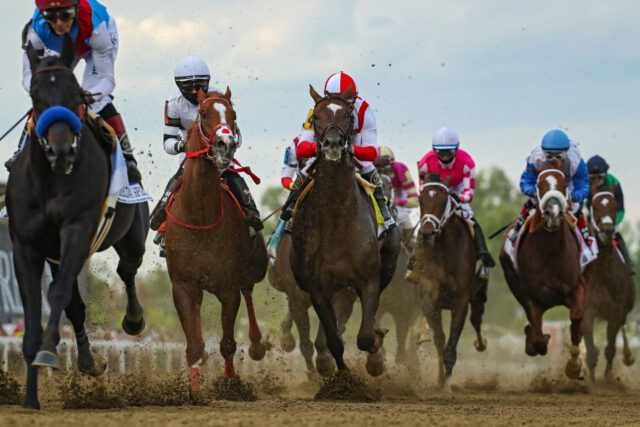 The new year is upon us! With the turn of the calendar comes every North American Thoroughbred's birthday.
As last year's fresh-faced two-year-olds look to prove their mettle at three, racing fans everywhere start following them closely, hoping to find the key to this year's Triple Crown races.
Though there have only been a few prep races so far, there have been a few horses who have performed spectacularly in them, and now have the Kentucky Derby qualifying points to show it. According to TwinSpires list of betting terms, you can find out why these points are important.
Let's have a look at some of the top hopefuls for this year's Triple Crown.
Forte (40 points)
Although the Eclipse Award winners have not been formally announced yet, virtually everyone considers Forte a lock for this category.
His record isn't flawless. His stakes debut, the Grade III Sanford Stakes, resulted in a rather flat fourth as the heavy favorite. However, he was making only his second lifetime start, and he has appeared to have learned from his mistakes: all three of his remaining starts this season were not only victories, but dominant victories in Grade I races.
Although dual Grade I winner Cave Rock was an incredibly heavy favorite and considered to be the solid divisional leader on Future Stars Friday, Forte's professional demeanor won out over the nervous-looking Cave Rock, and it resulted in win that made him look every bit a national champion.
Forte is by Violence, a Grade-I-winning two-year-old who was retired after finishing second in the Grade II Fountain of Youth Stakes at three. Forte is by far the most accomplished of his progeny to race, though he has also sired Grade I Woody Stephens Stakes winner No Parole and multiple Grade I winner Dr. Schivel. Stamina enters Forte's pedigree via his dam, Queen Caroline, whose sire, Blame, won the 2010 Breeders' Cup Classic.
Instant Coffee (12 points)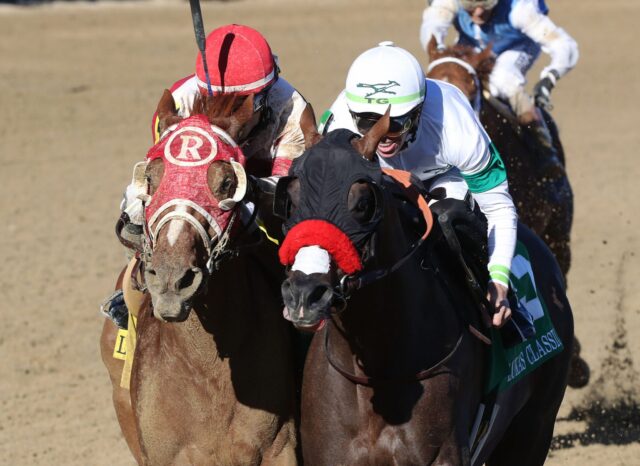 Instant Coffee was the impressive winner of a September 3rd Saratoga debut race, winning by a tough three-quarters-of-a-length, before he had this misfortune of meeting up with Forte in the Grade I Breeders' Futurity. He finished fourth that day, but came back to win the Grade II Kentucky Jockey Club Stakes by a decisive 1 ¼ length over graded stakes winner Curly Jack.
Instant Coffee is a son of leading first-crop sire Bolt d'Oro, who ought to know all about misfortune, having been born in the same crop as Justify.
The dual Grade I winner is proving to be off to a hot start at stud, getting graded stakes winners Boppy O and Major Dude in addition to Instant Coffee. Instant Coffee's dam, Follow No One, is a stakes-placed daughter of leading sire Uncle Mo.
Dubyuhnell (10 points)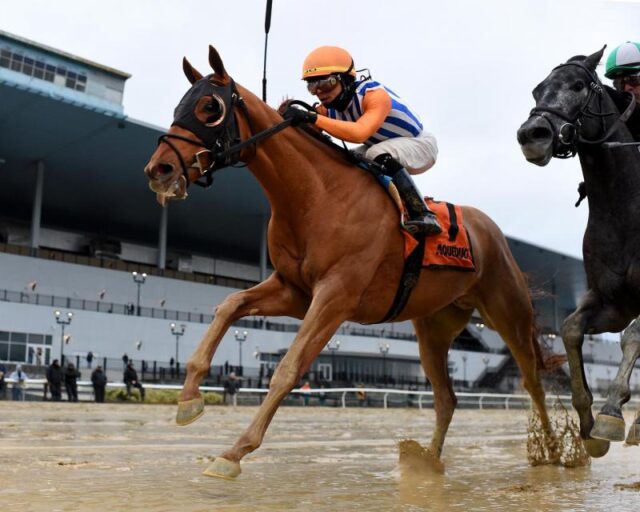 The Grade II Remsen Stakes is sometimes seen as an afterthought, as it is a race for two-year-olds that follows the Breeders' Cup races. However, last year's Remsen was a far more influential race than the Juvenile, with eventual Belmont Stakes winner Mo Donegal winning by a nose over eventual Derby third-place Zandon.
Dubyuhnell, who won this year's edition by a hard-fought half length over Arctic Arrogance, hopes to extend the Remsen reputation. Dubyuhnell had previously turned a fourth-place debut at Saratoga into a decisive maiden win at Belmont At The Big A, and entered the Remsen as the third betting choice.
Dubyuhnell is a son of freshman sire Good Magic, who was in the same crop as the aforementioned Bolt d'Oro and Justify. Good Magic's standout progeny last year include graded stakes winners Blazing Sevens, Curly Jack, and Vegas Magic. Dubyuhnell's dam, Wild Gams, by Forest Wildcat, was a multiple graded stakes winning sprinter and earned over a million dollars.
Jace's Road (13 points)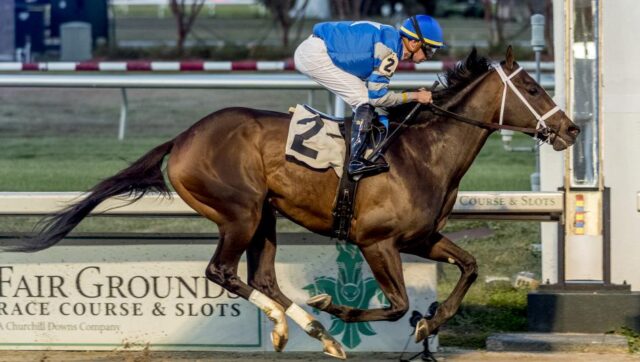 The Gun Runner Stakes is not a graded event, but it could very well gain graded status if it keeps up the quality it had last year. The December 2023 edition of the race featured two horses who would go on to become prominent players in the Triple Crown of 2023. It was the stakes debut of eventual Grade I Travers Stakes winner Epicenter, who would also run second in the Derby and the Preakness. Among the beaten that day was none other than future Kentucky Derby winner Rich Strike.
This year's race was won by Jace's Road in spectacular fashion, as the colt won under wraps by more than five lengths. Jace's Road had previously finished third in the Grade III Iroquois Stakes following a sparkling maiden win at Ellis Park. His race in the Grade III Street Sense Stakes was a dud, which trainer Brad Cox attributed to nerves prior to the race.
Jace's Road is by Quality Road, a major sire of the last decade whose offspring include Eclipse champions Corniche, Caledonia Road, and Abel Tasman. His dam, a daughter of Silver Deputy named Out Post, was stakes-placed in turf sprints but is from the female family of dual Eclipse champion filly Silverbulletday.
Lugan Knight (10 points)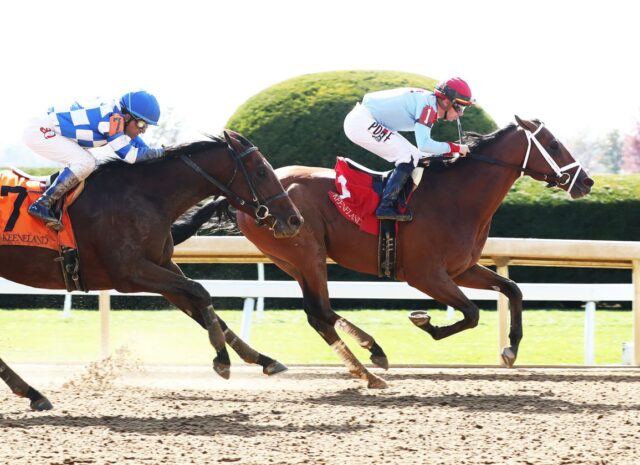 Arctic Arrogance, who lost a stretch duel with Dubyuhnell, looked to turn his luck around in the Jerome Stakes. Instead, he was met with deja vu, as yet again he found himself on the losing end of a stretch battle by a half-length.
This time, instead of setting the pace, Arctic Arrogance tracked the leader, Lugan Knight, and simply could not muster enough to edge past him. Lugan Knight, who was the second choice in the race behind Arctic Arrogance, had previously won a maiden race and finished third in allowance company, but had never tested stakes competition before.
Lugan Knight's pedigree suggests that distance might be a struggle. His sire, two-time Breeder's Cup Dirt Mile winner Goldencents, has produced several high quality milers, but has yet to make an impact on the Triple Crown scene. His dam, Sly Roxy, is by champion sprinter Speightstown, who, though a quality sire, tends to pass along speed rather than stamina to his get.