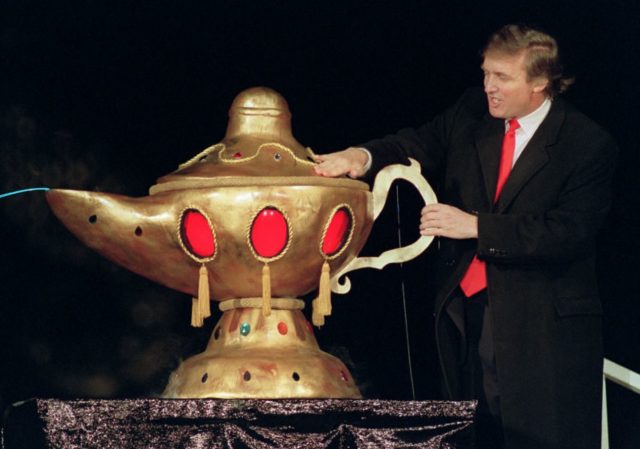 Donald Trump known to the world by being a famous US businessman has increased his fortune by creating a casino empire. Once known as a real estate trader, then a beauty pageant organizer, that made his own reality show, has also been elected as 45th US president. What a career it has been so far.
He managed to build his gambling empire thanks to his exceptional talent in closing contracts. Whatever he built was characterized as a satiric personal cult of his own name. The ownership is easily recognizable by the title of the businesses and the buildings (Trump Tower, Trump Taj Mahal, etc.), and the letter "T" is pointed out in many locations inside and outside the buildings. However, his various companies also do other businesses, such as a franchise for Miss Universe and Miss USA. And ever since he stepped in the public, he's been a never-ending source of controversy and gossip.
Many of his casinos have been very promising, like those found on casinofinderhq.com, but were obviously doomed to fail. This is why this article will present to you all the things you didn't know about his infamous casino empire.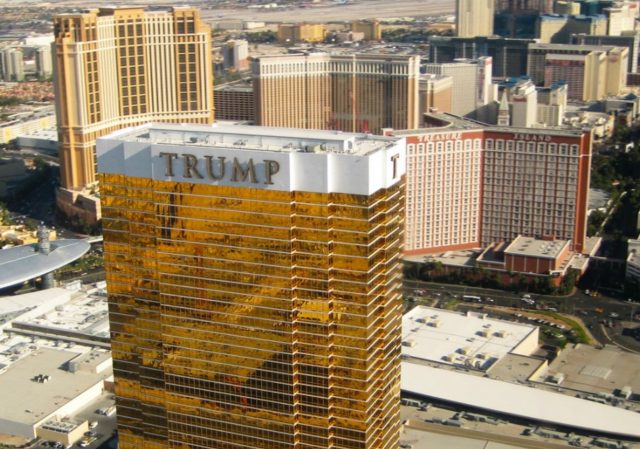 1. 12 casinos were closed within a period of a year
In 2014 the forming company of the most famous casino in Atlantic City, Trump Taj Mahal asked the bankruptcy court to annul its union contract, saying they cannot afford to pay the expenses of retirement taxes and health insurance taxes to its workers. This was to allow or rather extend the survival of the casino. They said they urgently need large union benefits and tax exemptions, that were denied by the state of New Jersey. This was to signalize the closing of one of his most famous casinos. It was to be the fifth closed venue out of a total of 12 that were closed that year in Atlantic City.
2. Connection to the mafia
The plan to open up the first casino in Sydney was stopped due to his connection to the mafia, according to the documents that were published almost 30 years after the idea was born.
In the eighties, cooperating with a mixed enterprise Kern corporation, he was to compete for the contract, but the Australian authorities were worried so much, they suggested these are excluded from the competition.
At the time Trump ran two casino venues in Atlantic City, Plaza, and Castle, and was about to become the owner of the third. As was previously mentioned, the police board New South Vales stated in their report the concerns that Trump had some business with the mafia that made him ineligible for competing. This report was kept in secret, as confidential, but was made public three years ago.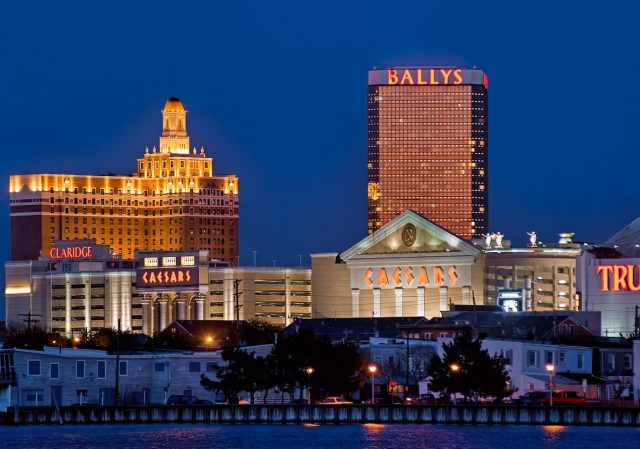 3. Atlantic City casinos made him a pop culture icon
Atlantic City is the number two hotspot for gambling venues in the USA, which is why most of Trump's casinos were located there. His generous spending in South Jersey gave him a lot of visibility on TV stations (at least regionally), newspapers, and pop culture. For example, American wrestling superstars like Hulk Hogan and Ultimate Warrior became connected to him, because the Trump Plaza Atlantic City hosted WrestleMania in the late eighties.
4. He became a bankruptcy king
Even though his casinos were a failure, business-wise, they earned him the title of the bankruptcy king.
In a matter of years, starting from the early nineties, he started a bankruptcy wave based on Chapter 11, and a lot of businesses included his casinos in Atlantic City. All in all, within almost two decades he initiated six bankruptcy procedures, which had set a record Trump felt very proud of.
In a sense, Trump's application of the procedure for problematic enterprises was suitable, because the chapter grew in a process designed to help enterprises suffering a loss to negotiate about the continuation of their business activity.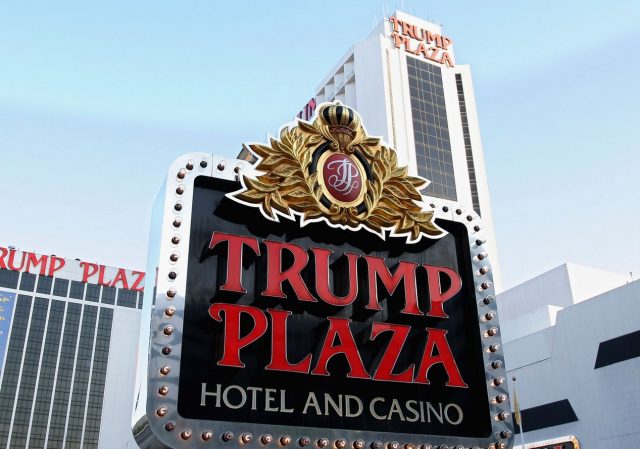 5. His empire made Atlantic City a ghost town
At the peak of their business, casinos owned by Trump employed approximately 8.000 people and generated almost a third of the income from gambling in this area. The first time he ran for president, in one of the speeches he mentioned to have taken obscene amounts of money from this city. The newspapers reported that he excluded similar obscene amounts from his enterprise, claiming there were expenses such as 70.000 $ for TV hair and makeup, close 100.000 for his daughter's hairstyling, while his tax evidence shows a loss of 47,4 million dollars in a single year.
6. Taj Mahal was the most painful fall
Being one of his first failures when it comes to the casino business, this was also the most painful. To come up with enough funds needed, he had to sell his 86 meters long yacht, along with his beloved airline. He had to give up half of his stake in the casino but retained control of the property.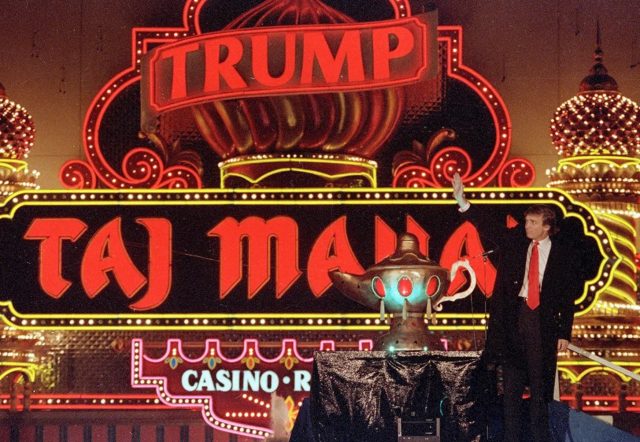 7. Entertainment Resort was the last one
The last one standing in his casino business, had to go bankrupt a decade ago when the company failed to collect bonds amounting to 53 million dollars. As for Atlantic City, he was almost at the end of the road. Although his name was still on three casinos, he resigned from the board and gave away what was left in his share of the business.In one of his media statements he also mentioned he collected some positive comments from the media dealing with finances when he left the city right before his complete collapse.
Two remaining casinos in his ownership declared bankruptcy six years ago. Trump being as he is, made sure people around the world are clear about him not being the owner anymore and that he has nothing to do with casinos. After that, he asked for his name to be removed from the venues.