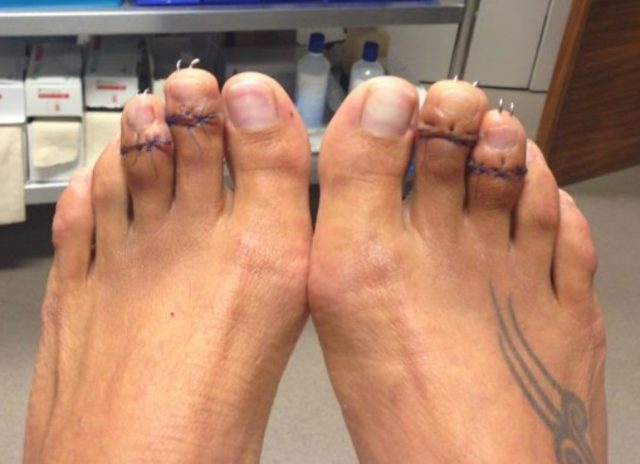 Ciara's gives her fans a feet update after getting reconstructive surgery.
The internet buzzing over how ugly her toes were drove her to make a appointment with the doctor. Friday, Ciara unveiled one of her new and improved feet. She tweeted:

Before the surgery..

Does her feet look better now?