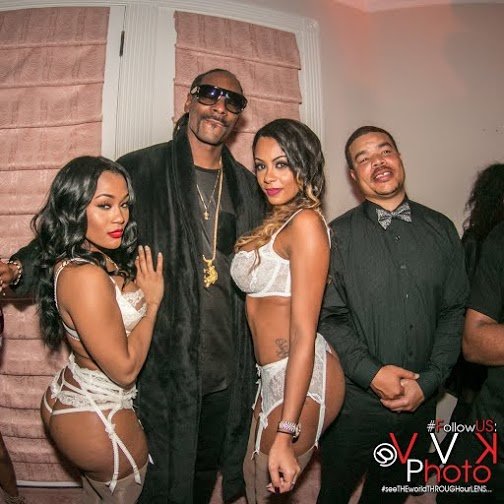 Sincere Show continues his reign as Hollywood's most exclusive party promoter and go-to showstopper by hosting one of the most anticipated private Black Tie Lingerie Parties of the year with Facet Studio in collaboration with Jacob York.
The VH1 Love & Hip Hop: Hollywood star wielded the mic at the luxurious star-studded birthday affair for Hasan and Ibrahim, owners of Facet Studio and Facet Films. Celebrity guests in attendance included Chris Brown, French Montana, FreeSol, Scott Disick, Snoop Dogg, Matt Barnes, Tyga, Sean Kingson, O.T. Genasis, Big Baby Davis (LA Clippers), Justin Combs, King Keraun, AD, Red Grant, Big Percy and more. Sincere Show was joined by his beautiful co-hosts Lira Galore, Diamond, Jennifer Morel and Ana Montana for an evening of epic proportions inside a private mansion in the hills.
Jalen Rose disses John Wall, Derrick Rose, and all other players in the East
Male guests were clad in dapper suits while the region's most beautiful ladies kept it eloquently sexy in black lingerie at the VIP only event that spun into the wee hours of the morning. DJ Looney and DJ Jae Murphy kept the night at a musical peak with today's hottest music alongside gorgeous golden go-go girls. The Echoing Soundz and Belaire Rosé Champagne red carpet suite displayed a delectable dessert bar complimented by countless champagne toasts setting the sultry tone for the evening.