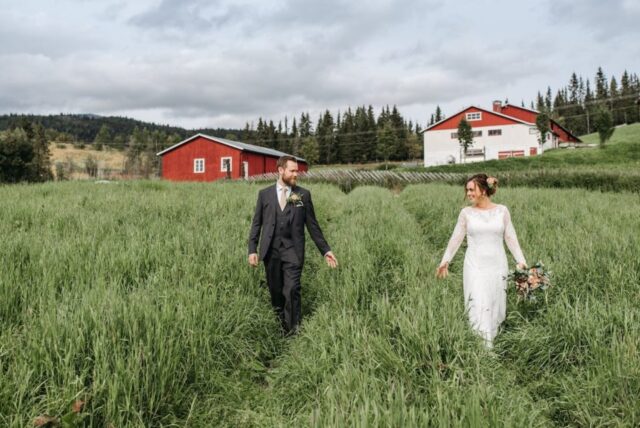 Weddings are monumental occasions marked by both joy and stress. Amidst the flurry of preparations, the selection of a photographer stands as a crucial decision. After all, the memories captured through their lens will endure long after the wedding day has passed. In Atlanta, where countless options abound, it can be difficult to discern which photographer will best capture the essence of your special day. To ease this burden, here are a few pointers to guide your choice.
1. Research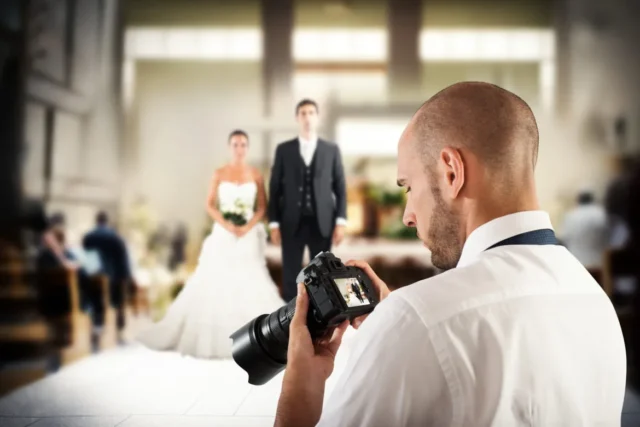 As you prepare for your special day, finding the right photographer can be a daunting task. However, with careful research and planning, you can make the process a lot easier. This section will provide some tips on researching and choosing a wedding photographer that suits your needs.
Start Your Search Early
It's never too early to start looking for your wedding photographer. Starting your search early has many benefits, including exploring different options, comparing pricing and services, and scheduling consultations with potential photographers.
Here are the benefits of starting early:
• Photo Booth Reservation
If you are planning to incorporate a photo booth into your wedding, it's important to start early. This will allow you to find the perfect booth that matches your budget and fits in with the style of your wedding. A wedding photo booth is a great way to capture special memories from your wedding day. It allows guests to get creative and have fun with props, backdrops, and poses to immortalize the event. Photobooths come in a variety of sizes and styles, from full-sized booths to smaller, more portable setups.
There are many options for getting a wedding photo booth. You can either rent one from a company that specializes in photo booths, purchase one from a store, or even build your own. If you're looking to rent a photo booth for your wedding, consider companies like Luxe Booth of Atlanta. Luxe Booth provides top-of-the-line photo booths with a range of features, including props, backdrops, and customizable prints. If you decide to purchase one, make sure that you read reviews and do your research to ensure you get the best quality and price. If you decide to build your own, there are lots of tutorials and tips online to help you get started.
• Explore Options
You will have ample time to explore different photographers and their portfolios when you start your search early. You can browse through wedding photography websites, blogs, and social media pages to get an idea of different styles and techniques. You may also get recommendations from friends, family, or wedding planners.
• Compare Pricing and Services
Another benefit of starting early is that you will have the time to compare pricing and services from different photographers. You can list potential photographers and compare their packages, pricing, and inclusions to find the one that fits your budget and needs.
• Schedule Consultations
Starting your search early also gives you the advantage of scheduling consultations with potential photographers. During these consultations, you can ask questions, discuss your vision, and get a feel for their personality and working style. This can help you make an informed decision about which photographer to hire.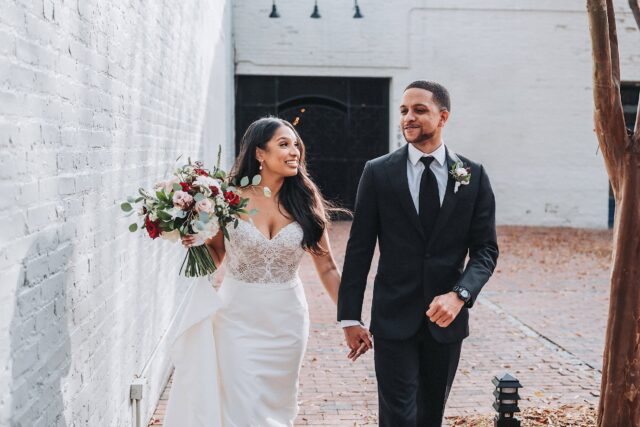 Determine Your Preferred Photography Style
Wedding photography comes in different styles, and it's essential to determine your preferred style before you start your search. This will help you narrow down your search to photographers specializing in your preferred style.
• Contemporary Photography
Contemporary wedding photography offers a more modern and artistic approach to capturing your special day. Photographers often use creative lighting, angles, and post-production techniques to produce unique and visually stunning images.
• Traditional Photography
Traditional wedding photography might be the right style for you if you prefer classic and posed shots. Traditional photographers usually capture formal shots of the couple, family, and bridal party, often in a studio or other staged settings.
• Photojournalistic or Documentary Style
Photojournalistic or documentary-style photography offers a more candid and natural approach to wedding photography. Photographers capture moments as they happen without staging or directing, resulting in a more authentic and emotional story of your wedding day.
Once you have determined your preferred style, you can narrow your search to photographers specializing in that style. You can browse through their portfolios, read reviews from past clients, and schedule consultations to see if they fit you.
2. Photographer Experience and Portfolio Review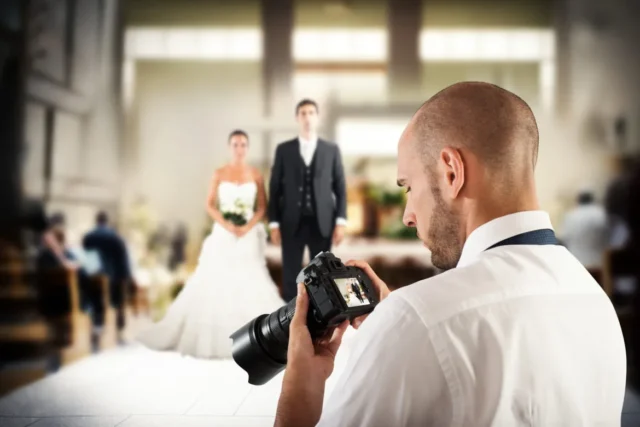 When it comes to choosing the right wedding photographer, experience matters. Before deciding, it's important to thoroughly review their portfolio and consider their experience shooting weddings in Atlanta.
Familiarity With Atlanta
A photographer who is familiar with the city will better understand the lighting conditions, local scenery, and other unique factors that can significantly impact the outcome of your wedding photos. By choosing a photographer who knows the ins and outs of the city, you can feel confident that they will be able to capture stunning images that truly showcase the beauty of your wedding.
Venue Experience
It's imperative to look for photographers who have already shot at the venue you've chosen for your wedding. This gives you a better idea of their abilities and helps you visualize what your photos look like. Additionally, a photographer with experience shooting at your venue can be more prepared to handle challenges, such as limited lighting or difficult angles.
Other Wedding Experience
In addition to experience at your specific venue, finding a photographer who has worked at other weddings in the area is also valuable. This can indicate that they have a solid understanding of the local wedding industry and have likely developed relationships with other wedding vendors, which can be a great advantage in coordination and collaboration.
3. Discuss Your Expectations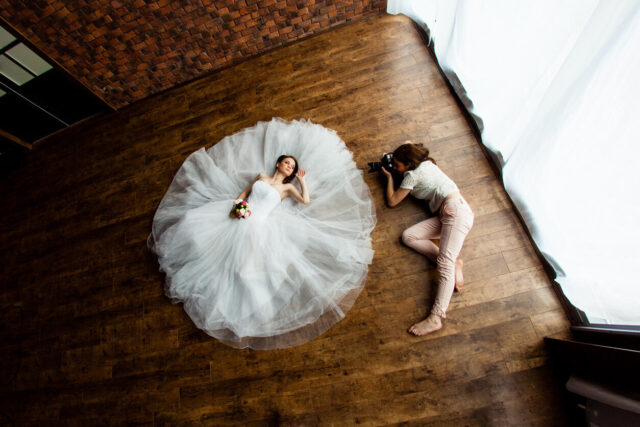 Effective communication is crucial when it comes to wedding photography. It ensures that your photographer understands your vision and can capture your wedding day in a way that reflects your personality and style.
Having an open and honest discussion with your photographer before your wedding day is important to achieve excellence. During this conversation, you can discuss your expectations, preferences, and specific shots you want to capture.
Photographer's Approach
You can also ask your photographer about their approach to photographing weddings. Understanding their style can help you determine whether it matches your vision for your wedding day.
Experience and Adaptability
Ask about their experience with different lighting and weather conditions and how they typically adapt to challenging situations. A professional and experienced photographer will listen actively to your concerns and offer feedback on achieving your desired results.
Creative Ideas
They will be able to provide suggestions and creative ideas for capturing unique and memorable shots. Establishing a good rapport with your photographer builds trust and confidence, which is essential in ensuring they can capture the essence of your wedding day.
4. Determine Their Availability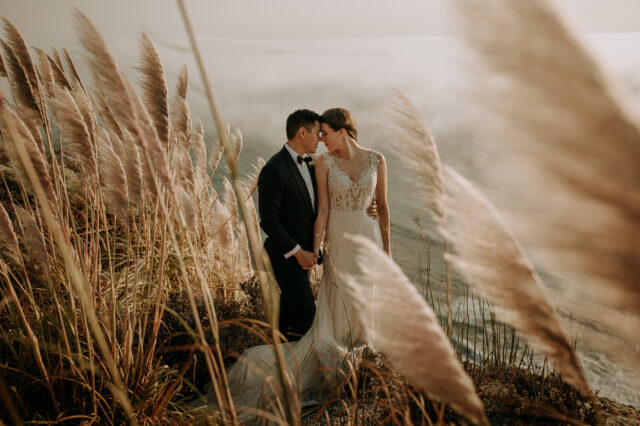 Reaching out to photographers to inquire about their schedules. Be sure to provide them with the specific date and time of your wedding to ensure that there are no scheduling conflicts. Remember that some photographers may require a deposit or retainer fee to secure their services for your wedding day.
Consider Booking in Advance
To secure your desired photographer, booking as early as possible is advisable. This is especially true if you are getting married during the peak wedding season or on a popular wedding date. By booking in advance, you can ensure that your photographer is available on your wedding day and that you have ample time to plan and coordinate with them.
Booking in advance also allows you to take advantage of any promotions or discounts that the photographer may offer for early bookings. Additionally, it gives you peace of mind knowing that your wedding photography needs are taken care of, allowing you to focus on other aspects of your wedding planning.
Conclusion
The process of choosing the ideal wedding photographer necessitates diligent contemplation and investigation. By adhering to these guidelines, you can discover a photographer whose style and perspective complement yours and can immortalize your exceptional day in a manner that will endure for ages.