 Metta World Peace has done some crazy things over the year, but this time, he was on the receiving end of a terrific prank. World... Watch Mizz Twerk Sum "Do It For The Vine".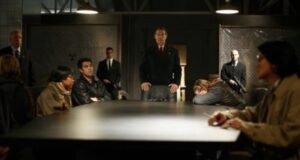 Tim A. Chey is a long-term producer, writer, and director that has done a ton of somewhat recognizable movies during his long career. His... Milah Michel has a special message to all the atlnightspots readers lol. You can see more of Milah @ her site maliahmichel.com Watch The Season 2 World Premiere Love & Hip Hop Atlanta Hosted Slimm and Stevie J At Havana Club. COT DAMN... Cats were following her down the strip like she was celebrity,I ain't going lie I would of been to trying to get... Atlnightspots after dark edition of Thickness Thursday's top 10 models. You thought we forgot what day it was Nooooooooo. Which model deserves that #1... The cast reunites to discuss all the jaw-dropping moments of Love & Hip Hop Atlanta Season 2. You have to do a double take look at her body. K.Michelle is out in L.A right now making waves at the BET Awards 2013. Check out picture and a Instagram video from her pool...