Blac Chyna looking pretty good in these shots after having a baby. Thoughts?
Props Playboy69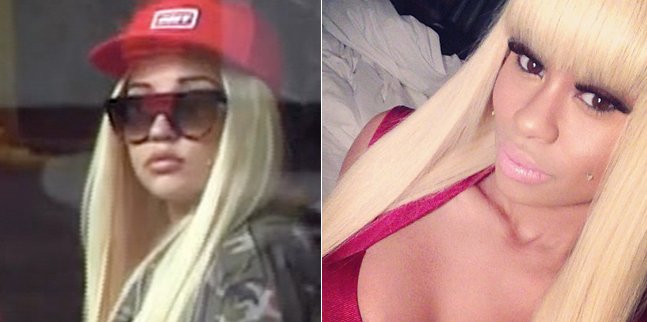 Like Chyna, Amanda Bynes has two shiny studded cheek piercings and sports bleach blonde hair. The 27-year-old former Nickelodeon star is also often photographed wearing heavy eye makeup, just like Chyna.
On Sunday, Bynes explained why she only likes recent photos of herself, revealing she had plastic surgery.
She tweeted:
"The reason I've asked all magazines and blogs to stop using old photos of me is I don't look like that anymore! I had a nose job to remove skin that was like a webbing in between my eyes. I wasn't going to tell anyone, but I look so much prettier in my new photos that I don't want old photos used anymore!"