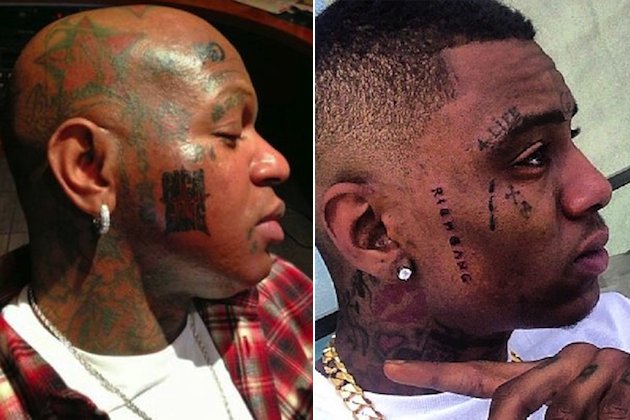 Check out Birdman and Soulja Boy's similar tattoos on the side of their faces.
On Monday (March 11), the Cash Money Records honcho posted a photo on Twitter of himself with the Rich Gang emblem from his latest mixtape etched into the side of his face. "RichGang." YMCMBoss," he wrote with the photo.
Three days prior, Soulja Boy posted a picture on Instagram of himself with a similar Rich Gang tattoo, except his is written in block letters. The photo has sparked rumors that the Atlanta rhymer has signed with YMCMB. According to Rap Break, the 'Handsome' rapper was seen hanging out with Birdman and Bow Wow in Miami recently.
What do you think? Are Birdman and Soulja Boy's tattoos pass or fail?