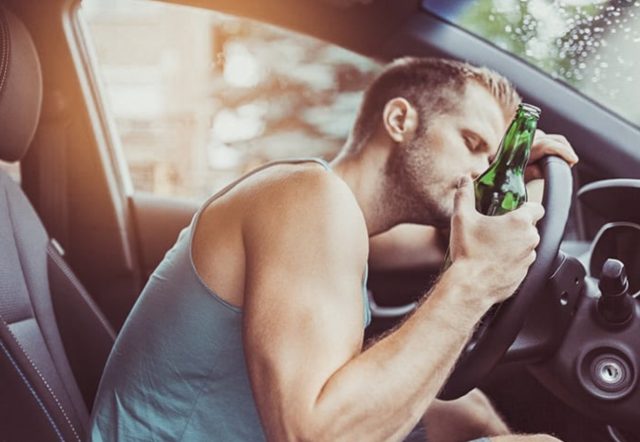 You can hardly look at your local news without seeing stories about drunk drivers and drunk driving accidents.
According to the CDC, someone dies due to alcohol-impaired driving every 48 minutes in the U.S.
Around one-third of all car accidents are because of impaired driving.
According to Strom Law Firm, at the start of 2023, there was a high-profile story that involved a drunk driver and the death of a first responder.
The victim was DeWitt Peake, a 56-year-old firefighter riding his motorcycle. He was wearing a helmet and driving safely according to reports. Peake had been a volunteer firefighter for 34 years. He'd just been promoted to lieutenant the previous week in Kershaw County, South Carolina.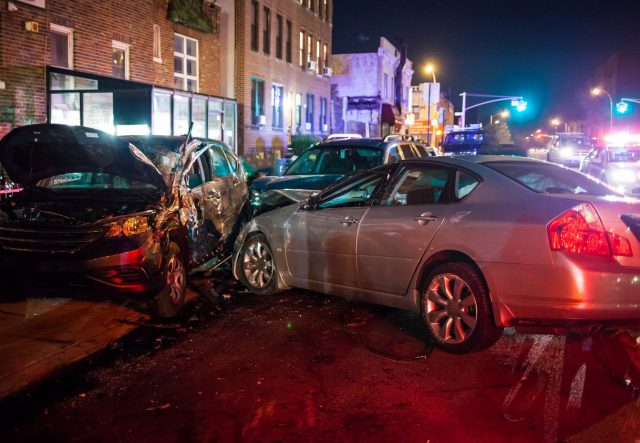 More recently, there was a story in Portland about a woman who was driving with a blood alcohol content of .356, which is almost 4.5 times the legal limit. She crashed, and it led to the shutdown of a major bridge in the city. She was also seriously injured.
Lanes were temporarily closed in both directions of the Ross Island Bridge on the east end. That followed a deadly weekend in Portland where three people were killed because of crashes involving impaired driving.
In Atlanta in mid-October, a drunk driver hit and killed a pedestrian early Sunday morning in Buckhead.
The accident occurred around 1:25 a.m. on Peachtree Rd. near Buckhead Village.
The police ported a Cadillac was speeding north on Peachtree, and the driver lost control and hit the back of a Jeep. The Jeep crashed into three cars, and then the Cadillac went off the road, hitting a pedestrian, then flipping over and hitting two other cars.
The driver, after being taken to the hospital with minor injuries, is now charged with DUI, homicide by vehicle, an open container of alcohol, and failure to maintain lane.
Again, it's daily that we see news about DUIs throughout the country, but are there things you can do to protect yourself?
You should always, regardless of the time of day, be on the defensive to protect yourself not just against drunk drivers, but anyone who is driving recklessly.
The following are specific things you can do to protect yourself and your family from drunk drivers.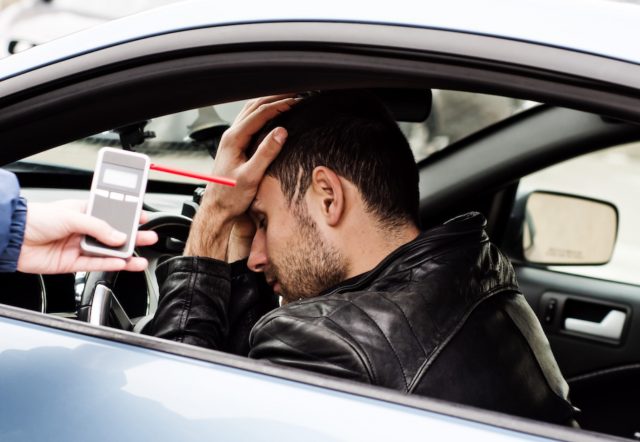 Know the Signs of a Drunk Driver
There are very frequently outward signs that you can spot as another driver if someone is under the influence.
Things that you might notice if someone is under the influence include:
Straddling the middle of the road
Nearly hitting other objects or vehicles
Zigzagging or weaving
Abrupt swerving
Turning illegally
Inappropriately stopping
If you notice these or any other odd signs, stay as far away as you can, which is detailed more below. If you need to, pull over and let the other driver pass. Don't follow someone you suspect is drunk or try to stop the vehicle on your own.
Wear Your Seatbelt
No matter the situation or what you're facing on the roadway, wearing your seatbelt remains one of the best ways to protect yourself. A seatbelt might not protect you from other drivers, but it can reduce the chances of an accident being deadly if you're in one.
Every time you drive, no matter the specifics, you should wear a seatbelt as should your passengers.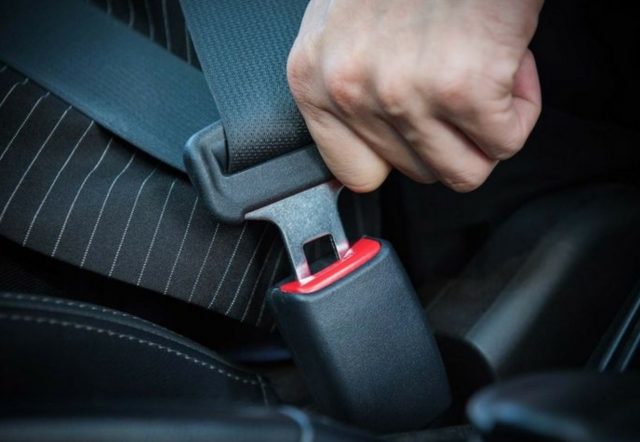 Give Plenty of Room Between Cars
When you're driving, make sure you stay back as far as you can from cars in front of you. If you notice someone driving erratically, give yourself at least several car lengths. Also, watch for slowing and speeding up repeatedly or swerving.
If you notice signs that could indicate someone is driving under the influence, turn off your cruise control.
Depending on what you notice, you might want to alert local law enforcement as well.
If you contact law enforcement, you should try to give the license plate number of the driver. You should also give the road and direction of the vehicle and provide a full description of the vehicle.
Never try to stop the car, as was mentioned above, or disregard your own traffic signals to try and keep up with the other driver. Don't follow a potentially impaired driving too closely, or get so focused on that driver that you start weaving as well. Never try to detain a drunk driver if they stop.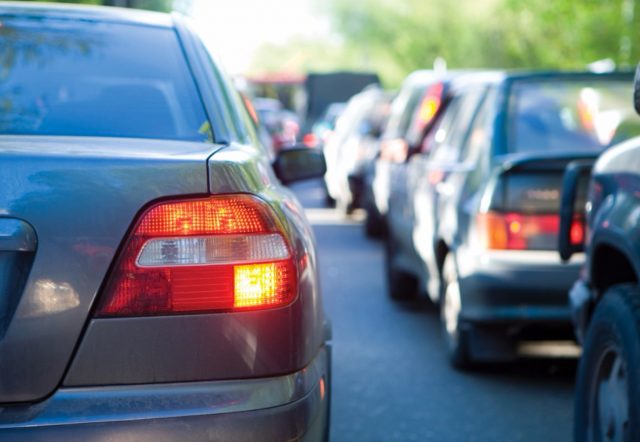 Be Especially Careful At Intersections
Many drunk driving and driving while impaired accidents occur at intersections. Someone under the influence may not stop for a sign or signal. If you're going through an intersection, make sure you yield to oncoming traffic and look both ways, no matter what.
Try to Avoid Driving at Certain Times
Most drunk drivers are going to be on the road late at night and on holidays. Drunk driving also tends to be more common in summer than the cold weather months, and drunk driving is also more prevalent on weekends than on weekdays.
Try to plan your driving around these times as much as you can.
If you can avoid driving late at night, do it, and the same goes for holidays.
If you do have to drive on a holiday or late at night, be especially cautious. Make sure you're not distracted and don't take your eyes off the road. You should always be expecting the unexpected during these times.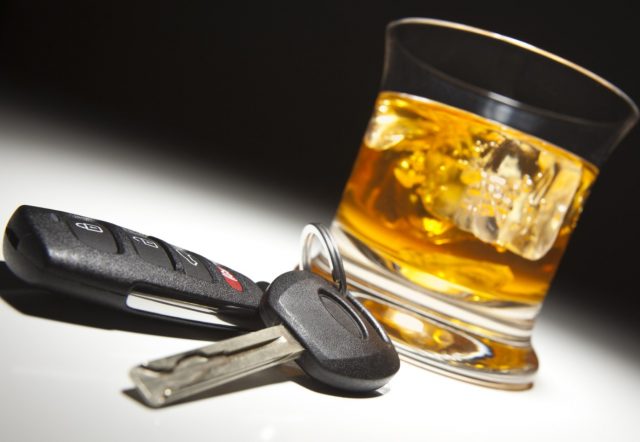 Practice Defensive Driving
Learning the skills of defensive driving can be one of the best things you do to avoid not just drunk drivers, but many other roadway hazards. Defense driving can help you reduce the likelihood you're in a roadway accident.
Defensive driving means you're ready to take action to avoid being in an accident. You always assume as a driver that other drivers are unpredictable. You can learn skills that will help you save your life and the lives of your passengers regardless of the actions other drivers are taking.
Always prepare for worst-case scenarios as a defensive driver, and don't expect anyone else on the road to do the right thing.
The holiday season is prime time for drivers to be under the influence. It's more important than ever to make responsible choices, remain alert behind the wheel, and drive defensively. If you do find yourself in an accident, reach out to the experienced team at Stokes Stemle, LLC to ensure you receive the help you deserve.