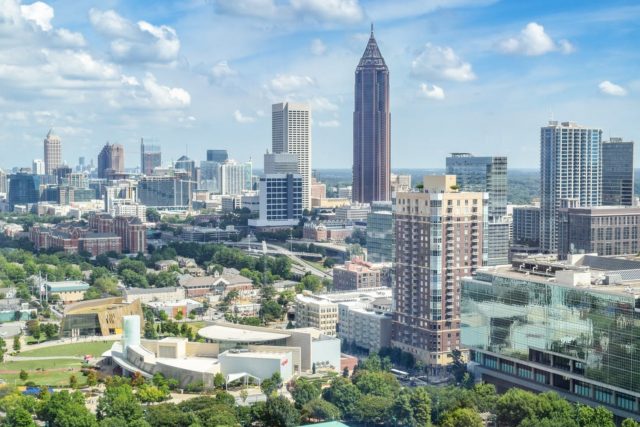 Atlanta is home to plenty of picture-perfect suburbs with lots of fun things to do, in addition to good schools and the most desirable neighborhoods for families. Whether you prefer to live in a family-friendly suburb or a modern high rise in the heart of the city, you'll find a place to call home.
When raising a family, schooling is important so they can be guided to the most successful life possible when they graduate. Choosing the right area to live and raise your children is crucial, so purchasing a home in the right area should be on of your highest priorities when relocating to a new city or state. So, here is a guide to 7 beautiful Atlanta cities with good schools for those new families looking into buying a home in Atlanta with this hot real estate market, click here to find your perfect home.
1. Alpharetta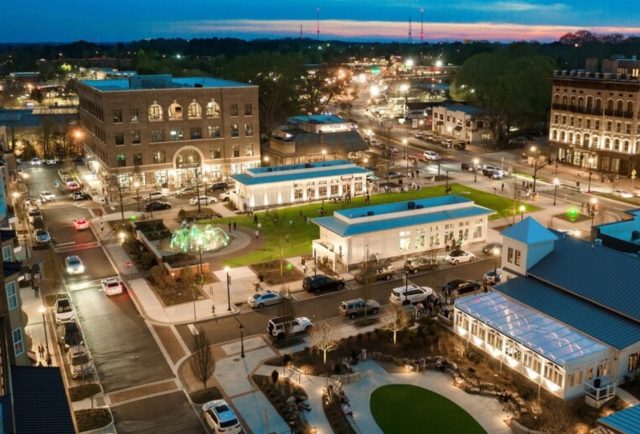 Nestled between the enchanting North Georgia mountains and the vibrant city of Atlanta, Alpharetta provides you with convenient access to an excellent education system. With more than 150 restaurants and one of a kind attractions within a 5 mile radius, the city of Alpharetta is a perfect place to lay down roots for the family. Whether you're a music enthusiast, avid hiker, golfer, history buff or just enjoy being active in the community, there is something for everyone here.
The Fulton County Public School System is rated as one of the top School Districts with the highest concentrations of top-ranked public schools in Georgia. These include, Lake Windward Elementary School, Dolvin Elementary School, and Chattahoochee High School.
2. Bogart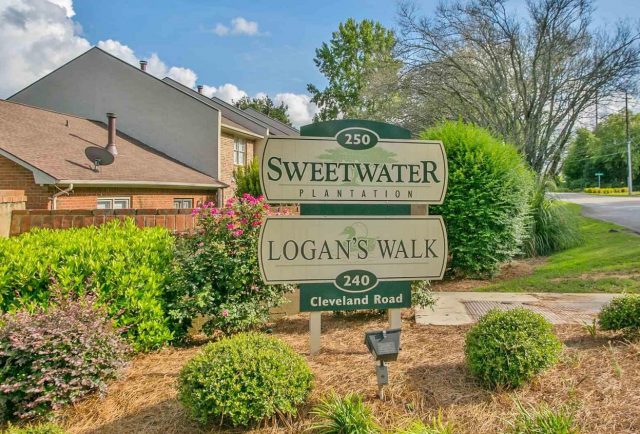 According to Public School Review.com, Bogart ranks second after Alpharetta as the city with the best public schools in Georgia. Located in Oconee County, the city offers residents a suburban rural mix feel with wholesome activities for everyone. Although the town of Bogart is roughly an hour outside of the Atlanta city limits and not very large with under 2,000 residents, can be a perfect place for an expanding family to buy a home and
Some of the top rated schools in this area include Rocky Branch Elementary School, Malcom Bridge Elementary School, Malcom Bridge Middle School, and North Oconee High School are some of the top schools to beat here.
3. Peachtree City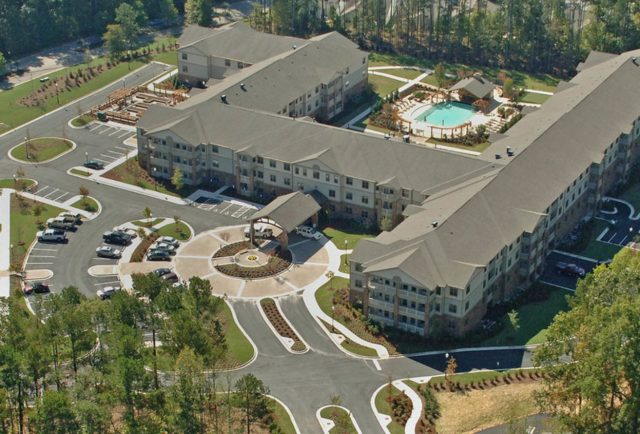 Peachtree City is a charming, family-friendly city with quick access to surrounding Atlanta neighborhoods like Garden Hills, Peachtree Hills, and Lindbergh. With direct access and minimal drive time to local stores, markets, recreational sports like golf and other event venues – this city has something to offer every style of homeowner and family.
Some of the top public schools serving residents living in this beautiful city include Braelinn Elementary School, Kedron Elementary School, Starrs Mill High School, and Mcintosh High School.
4. Suwanee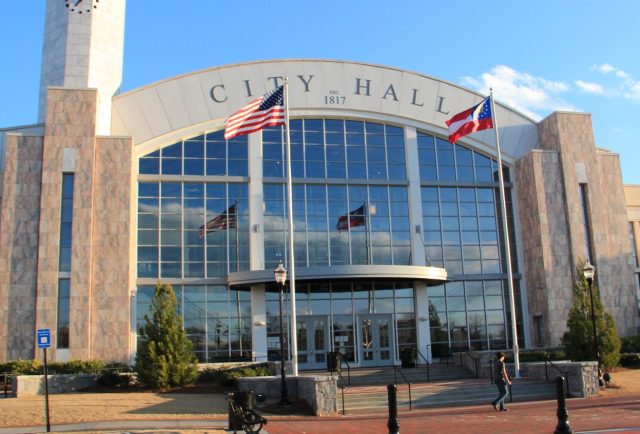 Suwanee offers a serene lifestyle that is perfect for all families. Children in this charming southern town have the chance to get out and play in nearby parks, and the Big Splash Interactive Fountain in Town Center Park is another great attraction to spend some time at during those hotter days.
While your family may be new to the area, your children have an opportunity to receive a top-notch education in some of the best schools in the state. Students attend the Gwinnett County Schools System, the largest public school system in Georgia. Consistently top-rated and highly successful schools in Suwanee include Sharon Elementary School, Johns Creek Elementary School, Riverwatch Middle School, and North Gwinnett High School.
5. Buford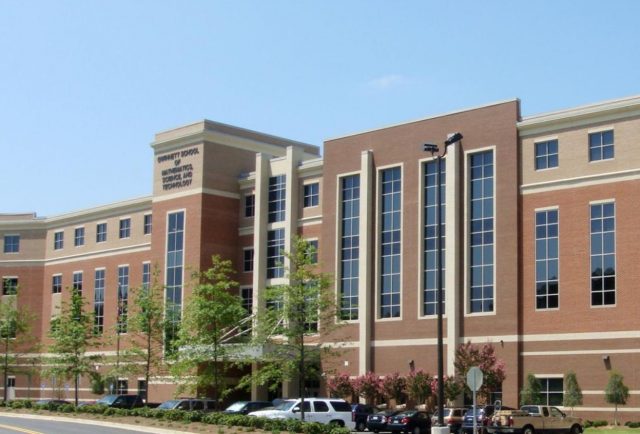 The city of Buford is located about 25 miles outside the perimeter (OTP) of Atlanta, Georgia. Although it's not a very large city with just under 20,000 residents, there are still plenty of things to do. Take a day trip with the family out to Buford Trout Hatchery and catch some fish, or take a drive over to the Buford Dam Park and have a picnic. This low key city has a lot to offer for those looking to lay down roots in a fairly tight-knit community.
As the city operates its own school district, the Buford City School District. It is home to wonderful public, private and STEM schools with academics, sports, and a range of extra-curricular choices. Students have convenient access to great schools like North Gwinnett Middle School, Jones Middle School, and Buford High School.
6. Decatur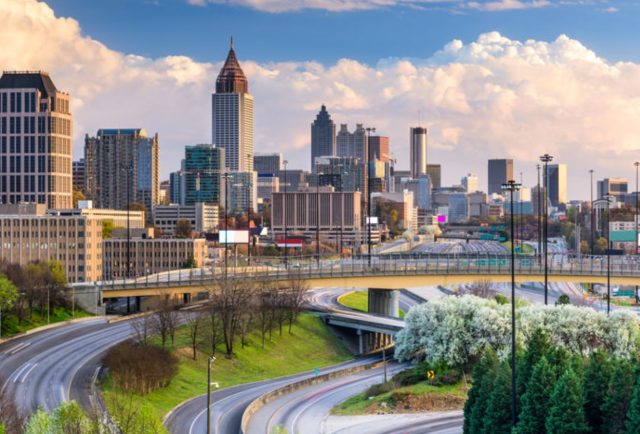 The city of Decatur is much closer to the Atlanta city center than Buford, so there are also many nearby things to do with the family. With nearby bowling alleys, farmers markets, movie theaters and a ton of local eateries, Decatur is just far enough from the city but also maintains that small town vibe.
Decatur offers some of the most reputable schools in the state, just minutes from downtown and a short drive to hip Atlanta neighborhoods like Virginia-Highland and Candler Park. Most public schools in North Decatur are above average. There is access to top-performing public schools such as Lakeside Elementary, Winnona Park Element, Oak Grove Elementary, Lakeside High School, Decatur High School, and impressive charter schools for elementary and middle schools school levels.
7. Roswell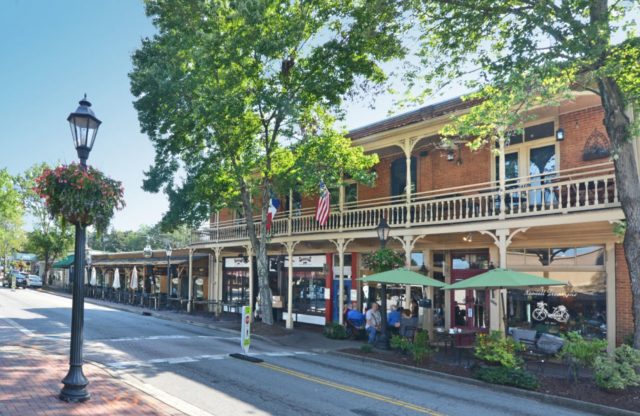 We want to finish off this list strong, located roughly 25 miles directly north of downtown Atlanta, the city of Roswell has been ranked twice on patch.com as the best place to live and raise kids in the metro Atlanta area. With seemingly endless biking trails, the Chattahoochee river to kayak on, and the history of the area – you'll have no worries trying to find something to do on the weekends with the family.
The city features well-rated public schools with ranking scores of 8 to 10, according to Great Schools. Schools include Mountain Park Elementary School, Sweet Apple Elementary School, Fulton Sunshine Center, and Northwood Elementary.
There are plenty of choices for homeowners looking for a neighborhood with suitable educational environments and top-notch school systems. Hopefully, this serves as a guide for which city might be the best fit for you and your family in Atlanta.