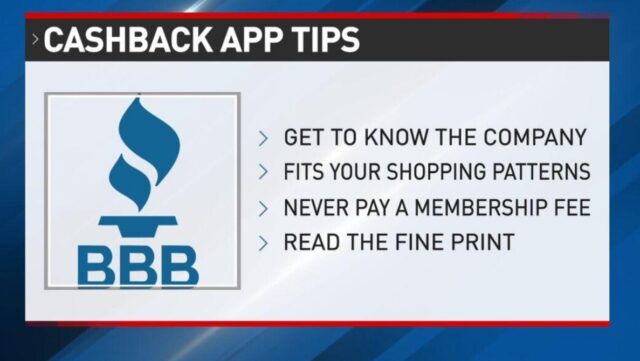 When nothing in life is free and life is expensive, it seems that anything that gives you an incentive to spend money you were planning on spending regardless is worth it. Rewards or cashback apps can help you earn free things or discounts when you shop online.
Some apps offer better perks than others, and some aren't worth the hassle. Some apps might make you put in a lot of work or extra effort for minimal payoff. If you've wasted time on one of the not-so-great apps, you might be wondering if cashback apps are worth it?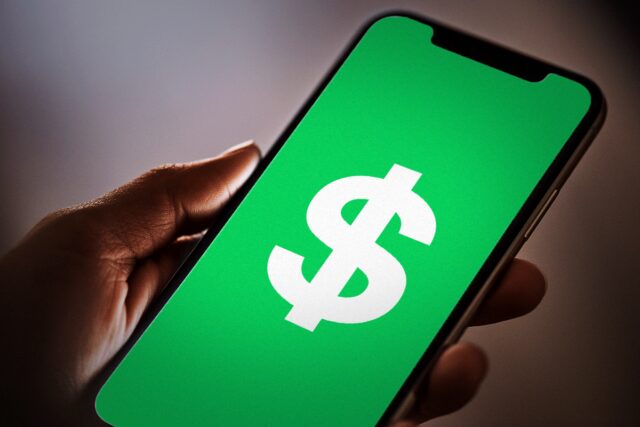 The Different Types of Cashback Apps
There are rewards apps where you can earn points when you're either logged into the app or send in a receipt. Depending on the app, these points can add up over time and be exchanged for several things. For example, some will allow you to exchange points for gift cards, discounts, or even cash.
Some rewards apps will help you find coupon codes or discounts that you can apply when you're shopping online. While these don't necessarily reward you, you save money with just a few clicks after installing the application. Some of these apps can also be added to your browser as an extension to do the shopping and save even easier.
Some cashback apps will offer you rebates on items you purchase, so the more you shop, the more rebates you earn. You can then either cash out these rebates and have the money sent to you, or you apply them to another purchase. There are many types of cashback apps, and it seems like a new one is released every day. Not all these apps are created equally. Furthermore, because apps typically partner with specific retailers, some apps may not simply work for you because they do not offer deals for where you shop.
How Exactly Do Cashback Apps Work?
Cashback apps often seem like they are too good to be true. Some of them are, but some are not as straightforward as they claim to be. These apps will offset the cost of rewarding you with cash or other prizes by selling advertising space to their partnering companies – learn more here.
These companies might also be charged a fee to be included in the service and may offer discounts or incentives to gain more traffic and get more sales. Sometimes, affiliate links will be included in the app to click on when you're making a purchase. These apps will earn a percentage back when you make a purchase, and the app will give you some of that commission.
Furthermore, some apps will include different activities that you can complete or participate in to earn additional points or rewards. This could include:
Watching videos
Filling out surveys
Installing and trying out other apps or games.
To keep adequate records of your spending activity, these apps will install cookies on your computer or your device to be able to track your transactions. These cookies are designed to activate when you've opened the app, so you don't have to be concerned that they are keeping tabs on your sensitive information.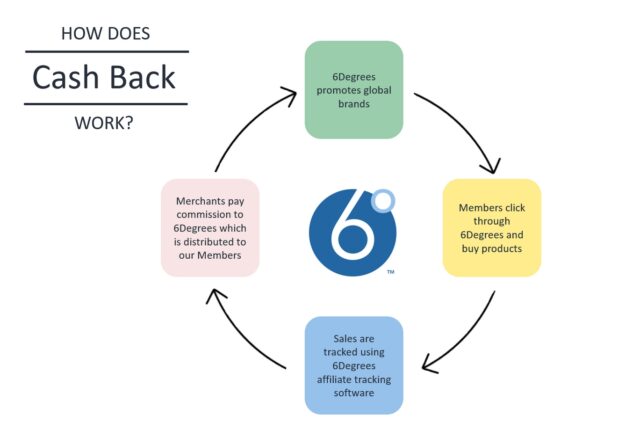 The Benefits of Cashback Apps
One of the best benefits of cashback apps is that you essentially earn money or discounts for online shopping, something you would most likely do regardless of whether there was an incentive. You could also end up saving money while also earning rewards. All of this can be done for free, too.
Cashbacks have also improved drastically in terms of transparency. These companies have learned that it's better to be upfront about what you can and cannot get with these apps instead of being misleading to draw people in who then uninstall the app after they don't get what they were promised.
You aren't limited to how many of these cashback services you want to use. While you probably can't use multiple services simultaneously, you can compare the product you want on different services to locate the best deal.
The Drawbacks of Cashback Apps
Many cashback apps will have a minimum amount of points or cash to earn before redeeming them. Unfortunately, this means that it could take a long time before you end up being able to redeem any of your rewards.
You might be tempted to keep on earning towards a specific goal. However, it would help if you considered taking out your rewards shortly after you earn enough to redeem them. Cashback apps have unexpectedly shut down in the past, causing people to lose substantial rewards.
Cashback apps will also occasionally glitch, mainly when you use multiple. For example, when comparing savings on different apps, the cookies might register that you've already purchased the item, and the savings will go void on the other apps. There have also been cases where apps don't register that you've made a qualifying purchase.
This is more common in some apps than others and isn't a complete deterrent to staying away from cashback apps because this isn't a persistent issue, just one that happens occasionally.
How Much Money Can You Make with Cashback Apps?
Cashback apps are not going to become a passive income. You would have to spend a lot of money to earn substantial rewards or cash, which defeats the purpose of using these apps to save money.
Instead, cashback apps should be considered one of the many tools in your financial tool belt to develop smarter shopping habits and hold off on making impulse purchases until you can find a better deal.
How To Spot A Scam Cashback App
While it might seem tedious, you should take the time to read the fine print before you sign up. This fine print should include the terms and conditions and the privacy policy. You should know what you're getting into before adding your personal information.
It would be best to be wary of any apps that ask you to pay a signup fee or membership fee to access their perks. Unfortunately, reputable apps are not typically set up this way.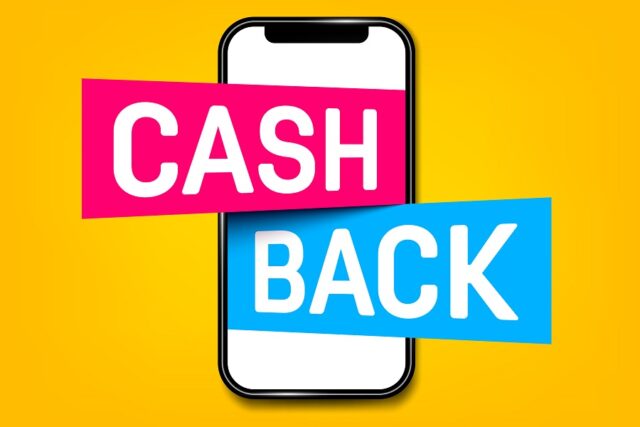 How To Use Cashback Apps Well
A cashback app may not be worth it if you compulsively impulse buying because you can't resist a good deal. Your savings could be quickly depleted by the amount of extra money you spend because you feel like, at the time, you're getting a good deal.
Outside of making essential purchases such as groceries or gas, consider using these apps when you need something or have the money in your budget to splurge on something for yourself.
What Are Some Recommended Cashback Apps?
Cashback apps, shopping services, and websites have consistently bolstered a solid reputation for years by offering users great rewards for shopping with some famous brands. These apps are also known for giving good discounts, coupons, and intriguing rewards for using their service.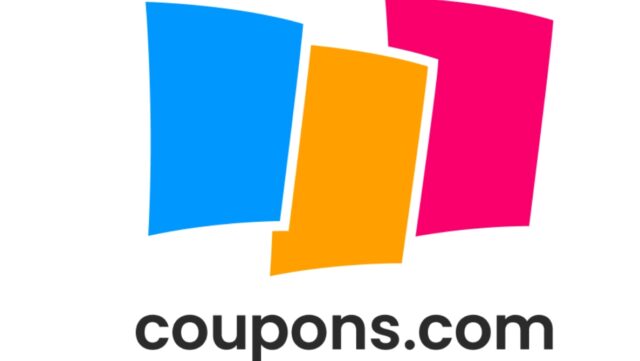 Coupons.com
This website is available in app form for your smartphone and allows you to earn cashback when shopping in your favorite places, including grocery stores. If you have a store loyalty card, you can add it to this app, so your offers or discounts are stored there. You can then redeem your cash using a Paypal account.
Rakuten
Rakuten allows its users to earn cashback when they purchase through one of their thousands of retail partners. It also offers users exclusive discounts on different services, products, and experiences. The cash can be sent either to your Paypal account or your bank account. Many of its users have positively reviewed this popular website for the number of perks it offers.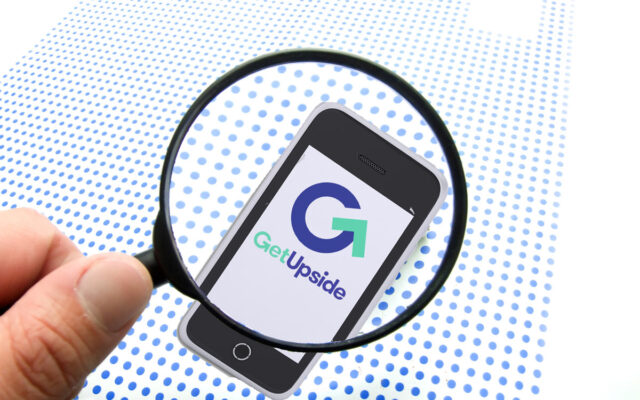 GetUpside
GetUpside is a smartphone app that lets you earn rewards for some of the most common purchases you might make, such as gas, groceries, and restaurants. Unfortunately, you can't earn cashback on gas purchases from all gas stations, but there's a chance you'll find one on your driving route that qualifies.
There are many more apps, and new ones continue to be released. Reading reviews is excellent but be aware that reviews aren't the only available source of information. You should also go through their website and read their terms before choosing which apps you want to try out for yourself.
Final Thoughts
There aren't many reasons you shouldn't give cashback apps a try. Just be sure you research the best ones regarding how they keep your personal information safe. Of course, you aren't going to become a millionaire with these apps, but you can save a little bit of money and let your shopping reward you in the long run with some gift cards, discounts, or cashback.