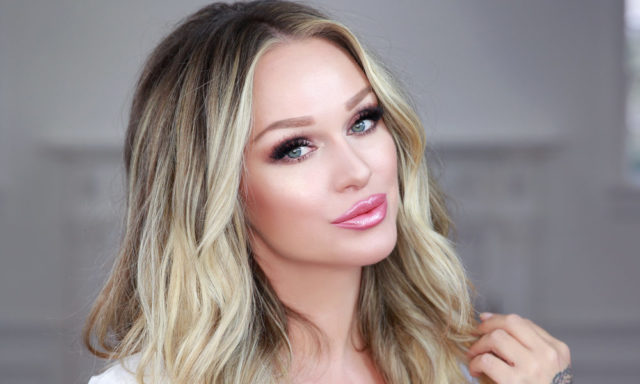 If you are on Instagram, you see a ton of beautiful girls wearing gorgeous makeup. They look perfect because they have big eyes, big lips and big cheeks. You may be sitting at home feeling like you can't compete. You feel your eyes are too small and they will never look so beautiful no matter what makeup you wear.
Many don't realize that some of the most beautiful women in the world have the smallest eyes, but you can't tell because of the way they wear their makeup. According to Vivaglammagazine, even classic icons such as Raquel Welch and Ursula Andress have very small eyes, and women try to emulate them still today.
In the next few paragraphs, I will share with you a few tips on how to make your eyes appear bigger.
Raise your eyebrows
If your eyebrows sit low or too close to your eyelids, try to arch them so they look higher. Today, many women use Botox in their forehead, and that can also push the eyebrows lower, closing their eyes. Creating more space between the eyebrows and eyelids will make your eyes look bigger.
Light eyelid, dark crease
The technique of contrast in makeup is a great tool to re-shape features. Dark tones are amazing because you can cheat your natural lines and draw new ones wherever you want them. When it comes to your eyes, keep your eyelids light. You can even use a light shimmer eyeshadow. But for the crease, you need to use a dark, matte eyeshadow and draw the crease a bit above your natural one. If your eyes are a bit close together, pull your crease lines out a bit.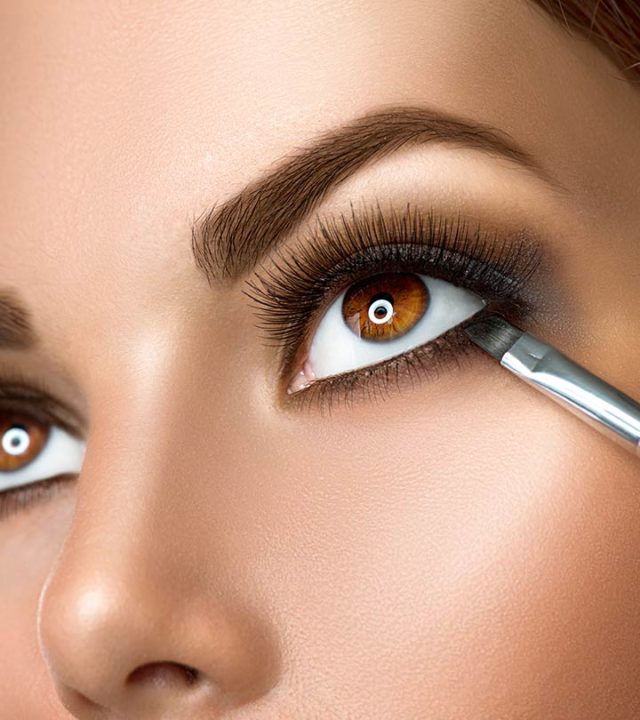 Try bottom eyeliner
Most women only wear their eyeliner on the top eyelid. Yes, that's Instagram eyeliner! But if you don't have enough eyelid, this can close your eye even more. Try to draw a line with eyeliner on your bottom lid. Use powder eyeshadow or an eye pencil, and you'll be surprise how much bigger your eyes will appear. If you need to frame your eye on top, use a dark powder eyeshadow to draw a thin line along the lash line.
Go for longer false lashes
If you're not a beauty pro, you might have a hard time finding the right false lashes for you. It's because today's market offers "a trillion" styles, and if you buy one that doesn't work for you, you might easily get discouraged from using them. But lashes are a great beauty essential to "open your eyes". Be sure to choose lashes made out of human hair so they look more natural and are easier to apply. Plus, they are also cruelty-free. Find a style that has longer, wispy hairs to make your eyes look like a doll's eye.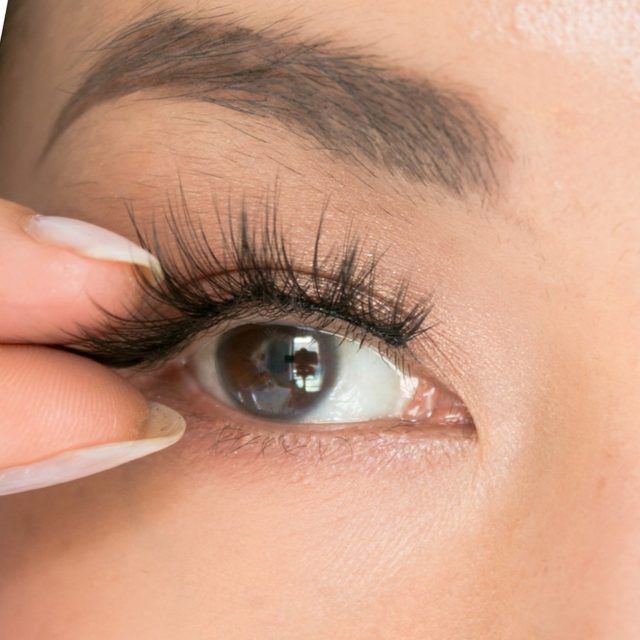 The waterline is also important
If you use a dark eye pencil for your waterline, it will close your eyes. I don't recommend it for small eyes. If you use a beige or white eye pencil, it will open your eyes. If you use a white eye pencil, you can even pull the line outside the outer corners as you would with regular eyeliner. It will give you that sexy 60's style that came back in the 90s, which stars like Kim Kardashian and Jennifer Lopez still obsess over.
Smokey eye is a YES!
Many might assume that adding "smoke" around the eyes will only close the eyes, making them look even smaller. It could be true if you frame the eye shape without extending it. In other words, when you draw your smokey eyes on, be sure to draw more of a cat-eye shape, or an almond shape if you will. That will make your eyes appear bigger. Dark colors are great if you need to cheat the natural shape of the eye.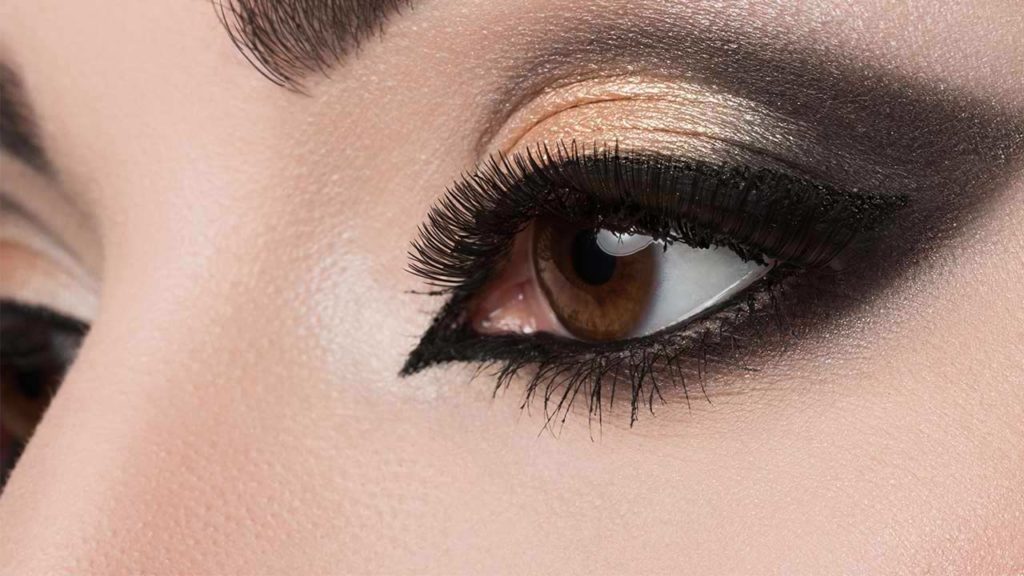 What about the eyeliner on the upper eyelid?
The same idea applies to the upper eyelid (some people call it the mobile lid). If you have small eyes, don't stop drawing your eyeliner at the outer corner of the eye. Instead, extend it up to half an inch pointing upwards. You can even glue the false lashes a little bit further out to create that sexy eye look. Eyeliner should ALWAYS point upward.
Balance between the eyebrows and eyes
The current trend of very thick eyebrows is flattering, but did you know that if your eyebrows are too thick and your eyes are small, the eyes can appear even smaller as they get overshadowed by the eyebrows? The rule here is very simple: whatever is bigger, that's what stands out. So, if you want your eyes to appear bigger, be sure to keep your eyebrows thinner and not too prominent so your eyes can stand out instead. Now, I'm not saying you should over-pluck your eyebrows like we did in the '90s. I'm saying you should keep them more natural, fill them in only where it's needed and spend more time drawing your eyes with the right technique.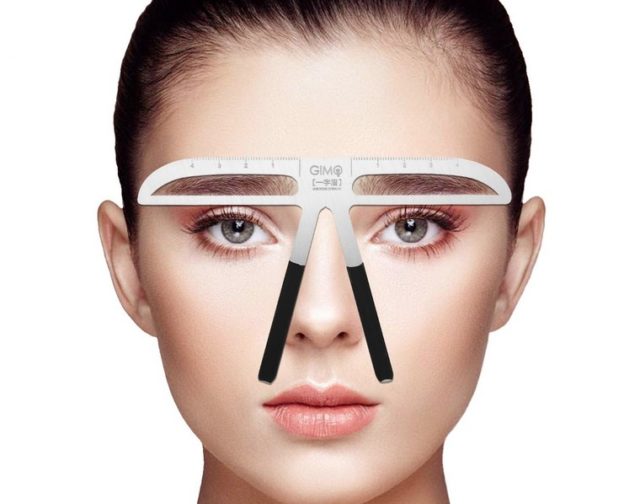 As they say, "The eyes are the gateway to the soul" so never underestimate their power. No matter what size and shape your eyes are, there are many techniques out there you can use to make your eyes stand out. Choose the right technique for you. Not everyone feels comfortable wearing smokey eyes and not everyone can draw a nice even eyeliner. But as with anything, practice makes perfect so spend some time in front of the mirror and just practice. Turn your favorite music on to get inspired and instead of spending your Sunday afternoon in front of TV, spend it in front of the mirror. Makeup is an art form, and every day is a different day. Every day your hand will pick up the brush a bit differently, so don't get discouraged if the first few times don't look as you expected. Keep trying. I guarantee you that in the end it will be worth it.