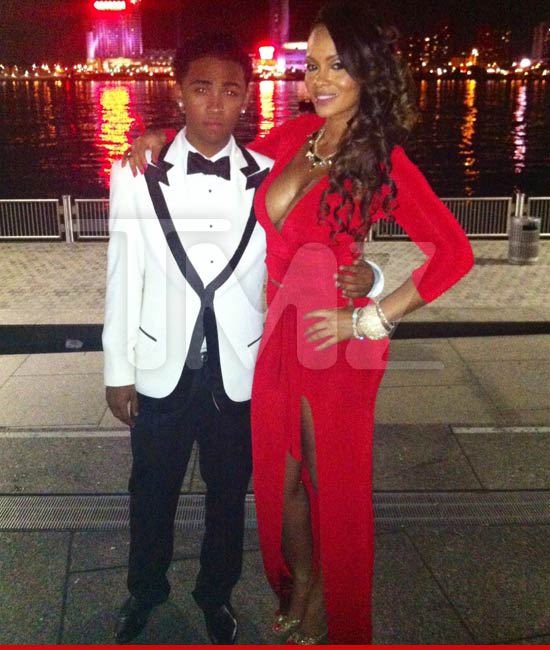 "Basketball Wives" star Evelyn Lozada finally attended the prom twenty years after from high school.
A few months ago, a high school senior from Bloomfield, Michigan reached out to the VH1 star on Twitter and threw up a Hail Mary by asking her to be his date to the prom.
Shockingly, Lozada ACCEPTED thinking it would be a fun experience particularly because she never went to her own high school prom because she was pregnant at the time.
Evelyn's young date Anthony was quite the Romeo and even bought Evelyn's corsage.
She took care of the rest paying for transportation (in a Denali) and a fancy dinner plus, she paid for her own plane ticket out from L.A according to TMZ.
We're told the two had a great time with Evelyn dancing her face off the entire night, Anthony didn't smash at the end of the night but he still had a ball.