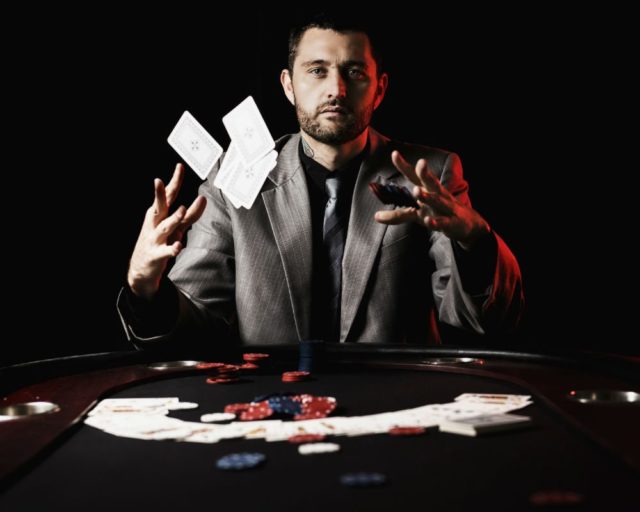 We all love playing Poker, but sometimes it can be just as fun to watch the masters at work.
Every competitive game has its champions whose flair for skill and natural ability to dominate their opponents leaves us all standing in awe. For the NFL, it's Tom Brady, for soccer, it's Lionel Messi or Cristiano Ronaldo, and for Poker, it's the guys below!
We've put together a list of the top five most famous US poker players active today. They say heavy is the head that wears the crown, but we're pretty sure these guys love every minute of it. With their nerves of steel and knack for keeping it cool when the cards get hotter than a habanero sandwich, they are indeed a force to be reckoned with!
1. Chris Moneymaker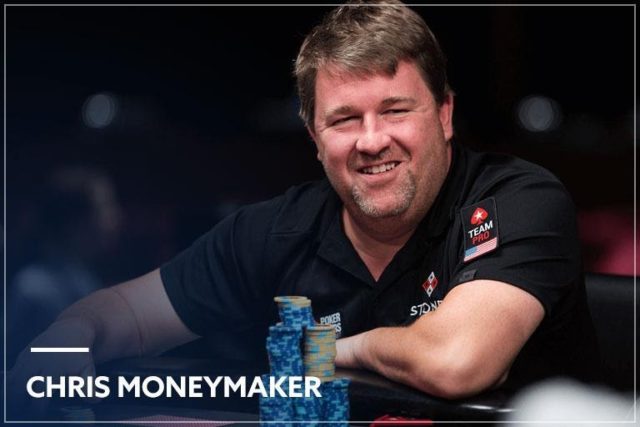 With a name like that, what else would you expect this guy to do?
Back in the day, Moneymaker's ancestors were literal makers of money. They melted down silver and gold and forged it into pretty coins that were then sent out into the population to be spent on all sorts of luxurious items. Today, Chris has continued this family trade – only he keeps all of the money for himself.
Born in Atlanta, Georgia, Moneymaker began his Poker career while working as an accountant. He won a seat into the Main Event of the 2003 World Series of Poker through a $86 satellite tournament at the PokerStars online poker card room. This made him one of the first contenders to make it into the competition via this method.
He then went on to win the first prize of $2.5 million, instantly granting him superstar status across America. It was a real rag to riches story that propelled the online gambling industry forward dramatically. Thousands of amateur players signed up to play Poker online in the hope of replicating his victory – a phenomenon coined by the media as the "Moneymaker Effect."
2. Dan Bilzerian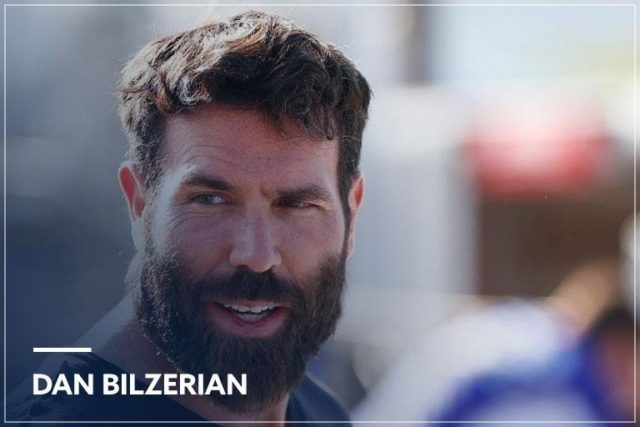 Anyone with an Instagram account will know what kind of lifestyle Tampa, Florida native Dan Bilzerian leads. Playing Poker has made him a ridiculous fortune of around $150 million, and he has no issue with letting the world know exactly how he spends it.
We regularly see him driving in some of the world's most luxurious sports vehicles, accompanied by some of the world's most beautiful women. When he isn't out partying in VIP clubs with the social elite, he can often be found on his boat or at the shooting range blasting endless rounds out of dangerous guns. It's all excessive and entertaining to watch.
Despite all his theatrics, his skill at the poker table cannot be denied. He has a willingness to risk it all in the high stake's games, but his continuous wins prove that his skill equally matches his daring nature.
3. Phil Ivey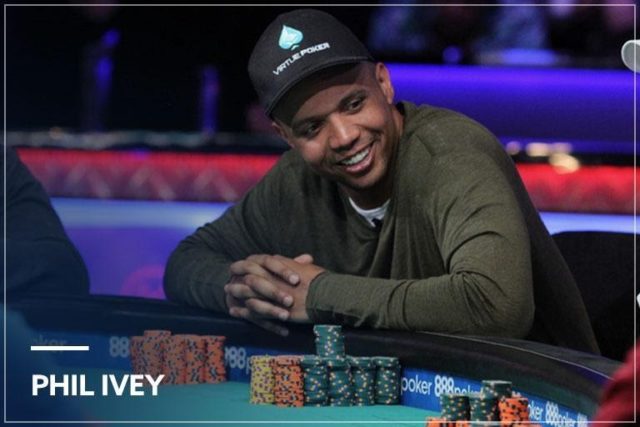 When it comes to big poker tournaments, few names get mentioned as often as Phil Ivey. With a net worth of around $100 million, he is one of the most productive poker players in the country. He is a real treat to watch for any fans of the game.
Born in Riverside, California, Ivey started developing his poker skills as a teenager playing against co-workers at a telemarketing firm in the late 90s. Since then, he has won three World Series of Poker bracelets, earning him the nickname "the Tiger Woods of Poker."
4. Doyle Brunson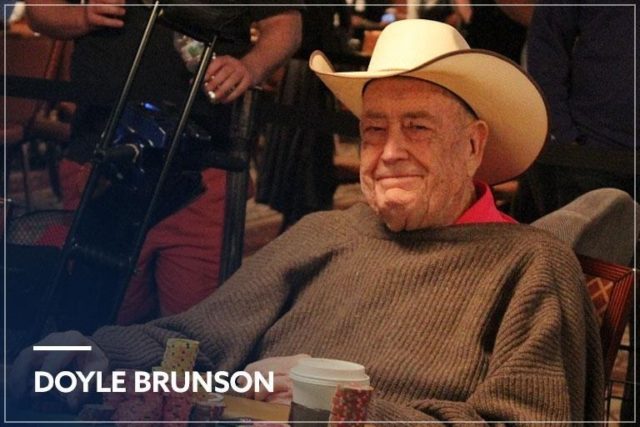 There may be a lot of hot new talent around in the world today, but it's essential never to forget the heroes who paved the way for all to come. One of those veterans stands out from the rest – mainly because his career spans over five decades.
Born in Longworth, Texas, Brunson is a two-time World Series of Poker (WSOP) Main Event Champion and Poker Hall of Fame inductee. Moreover, he was the first player to earn $1million in poker tournaments and is believed to have amassed a staggering fortune of around $75 million throughout his career.
Though retired now, his name still rings true in the ears of all modern players, and his footprint will forever be cemented in the history of the game.
5. Joe Cada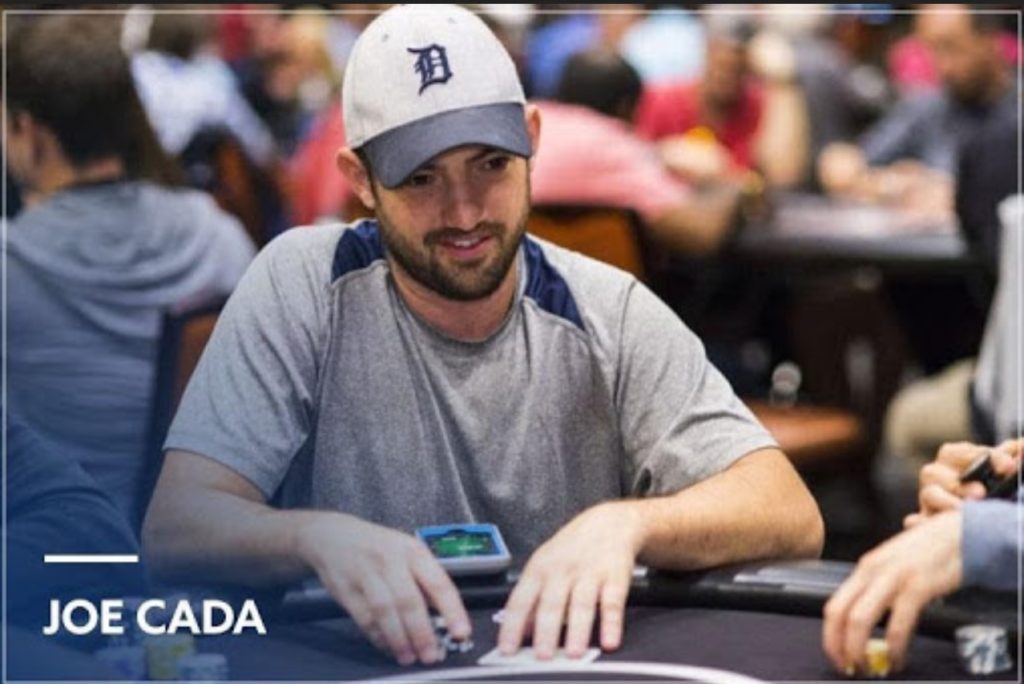 From the veterans to the new blood, Joe Cada is currently the youngest person to win the World Series of Poker Main Event after surpassing Peter Eastgate in 2009. He was just 21 when he bagged around $8.5 million in prize money.
It takes a lot of guts to enter a massive tournament like that at such a young age, and to go on and win; it is even more impressive. Cada surpassed all expectations and lit a beacon of hope for all young poker players out there today who dream of winning such a vast fortune.
We enjoy watching Joe play and hope that his streak of success continues well into the future so that we can enjoy it even more.
Playing Poker in Atlanta
In the spirit of the number one player on our list, Atlanta-native Chris Moneymaker, we thought we'd add a few suggestions where you can enjoy the game if ever you find yourself in his hometown.
As you may or may not know, gambling in all shapes and forms is prohibited in the state of Georgia. Though this may change in the years to come, right now, it's an absolute no-go.
However, though gambling is banned on state soil, many poker enthusiasts can and do still enjoy playing poker online via sites like holdemrealmoney.com. As internet gambling is not explicitly mentioned in state law, it is technically legal.
So next time you're in Atlanta, and you get the sudden desire to play Poker, be sure to visit a reputable US online gambling site.
By: John Woods