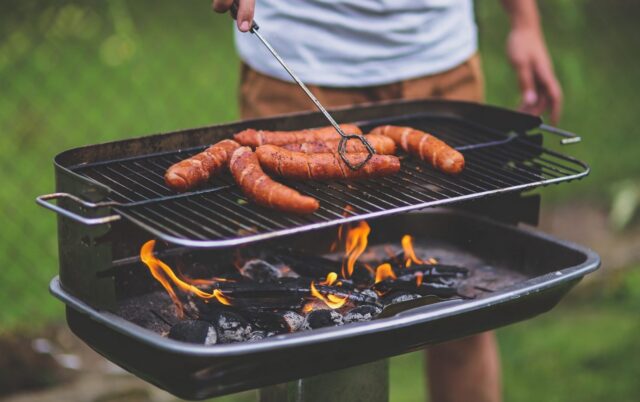 There are two types of outdoor grilling: gas and charcoal. I personally own the gas type and can give the cooking tips using this type of grill, only. It is small, fits well on my wooden deck, safe to use, and does a reasonably good job in terms of grilling.
Here are my best five outdoor grilling tips: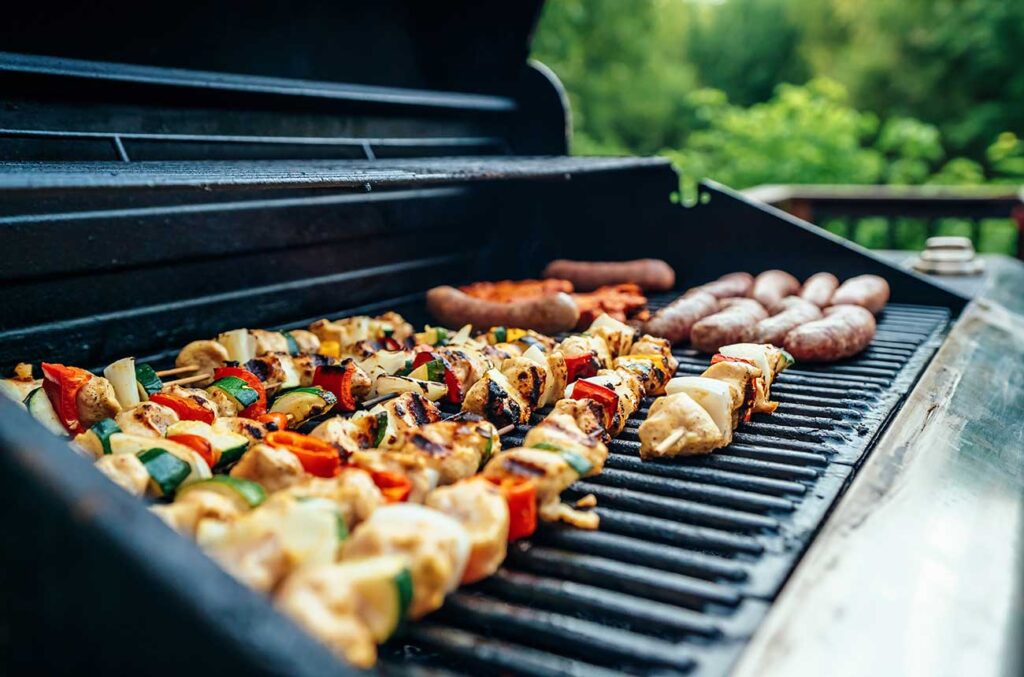 1) Take your time.
Turn the grill on high and let it warm up for a few minutes. Lower the heat and start cooking, turning meat frequently to make sure that it thoroughly cooked.
2) Pre-cook meat.
For some meat like chicken, pork, and lamb it is a good idea to pre-cook them before grilling to prevent the food poisoning caused by the raw poultry.
3) Know your grill well.
It is important to know where the hot and cold spots are on your gas grill to make sure that your meals are perfectly cooked for everyone to enjoy. Small ones have less space for cooking, so you have to know not to overcrowd the meat for proper distribution of heat.
4) Always test the readiness of your meat with the fork or a cooking thermometer.
You don't want to eat the undercooked or burned meat, which could cause serious health problems: heartburn, upset stomach, and food poisoning, to name a few.
5) Clean well after use to get rid of the grease.
It is important to use a thoroughly clean grill each time you want to cook your food to prevent the debris and leftovers coming to your freshly cooked dishes.
I hope all the above tips will make your cooking time successful and fun experience throughout spring and summer. But if you're more of an extremist type of a griller, I have more tips for you, so keep on reading!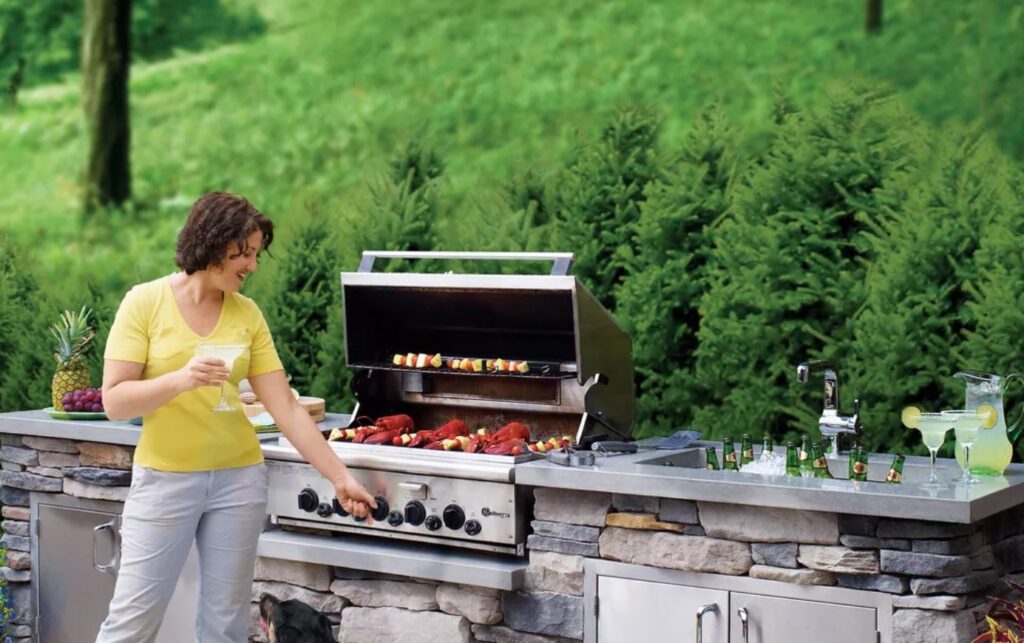 Easy Breezy Extremist Tips
My husband is an outdoor grilling extremist.
Grilling is the #1 way we make food, and we grill year-round. My husband will even fire up the grill in inclement weather like when it's sweltering hot, raining, or snowing outside. He sometimes grills when it's dark outside using a head flashlight and house spotlights.
We also retro-fitted a gas grill into an old 1970s outdoor brick fireplace originally meant for wood fires and had a dedicated gas line installed by a professional that connects to a propane tank.
The scrumptious taste of healthy grilled food is well worth the effort, and it is our way of life. It's faster than a stove or oven, and we save on electricity, too.
Regardless if you use gas, charcoal, wood, or propane to fuel your outdoor barbecue fire, I've got some important tips for you.
5 Surprisingly Simple Grilling Tips for Getting Delicious Grilled Food: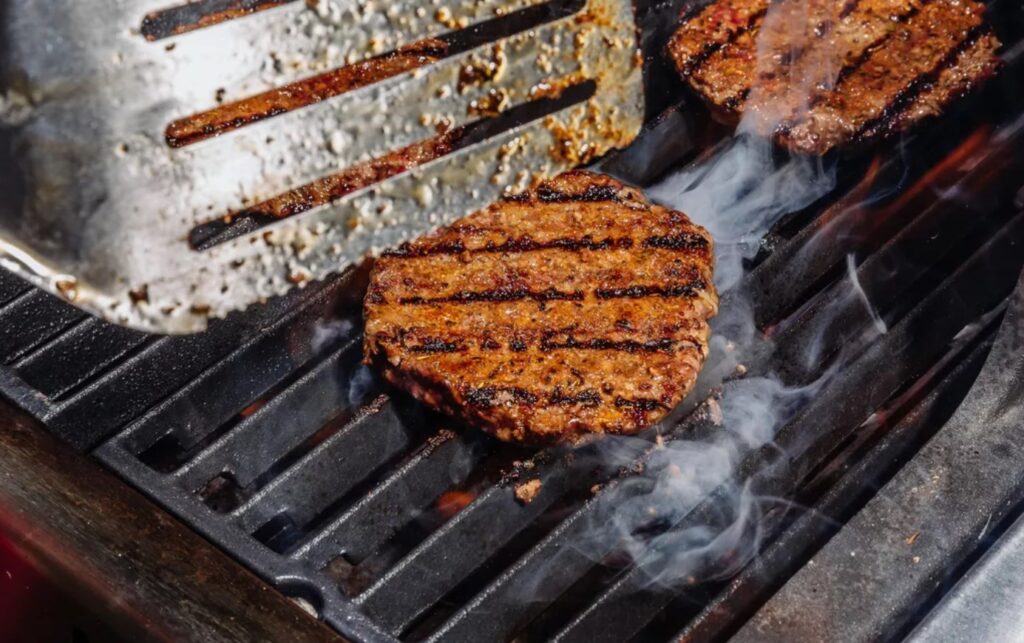 1. Ditch the Aluminum Foil.
"Health Experts" are still deciding "if" aluminum foil poses serious health risks. Using aluminum foil is completely unnecessary. Try using a grilling basket for any small, loose food like small fruits and vegetables. Better yet, put them on kabob skewers. Even corn-on-the-cob and baked potatoes need nothing special and can be put directly on the barbeque grill when using a grill topper or another BBQ accessory.
2. Skip the Marinade With Most Meats.
I have experimented with too many marinades to count, from the simplest to the more complex. In the end, the best tasting red meat on the grill, if the cut is decent, is to use no marinade at all; nothing, nada. As for chicken and other white meats, using a little bit of extra virgin olive oil with optional salt and pepper as a light coating right before firing up the grill is plentiful. We now only buy organic chicken because it tastes succulent without adding anything.
3. Speed up the Cooking Process.
Give slow cooking fruits and vegetables a head start by using the microwave to cook the food halfway through. You won't lose the flavor and will spend less time grilling. I do this a lot with potatoes, asparagus, and peppers. When microwaving the veggies, do use a light coating of extra virgin olive oil with optional seasonings.
4. Perfect Your Basting Technique.
For additional flavor, use a basting brush to apply BBQ sauce each time you flip the meats.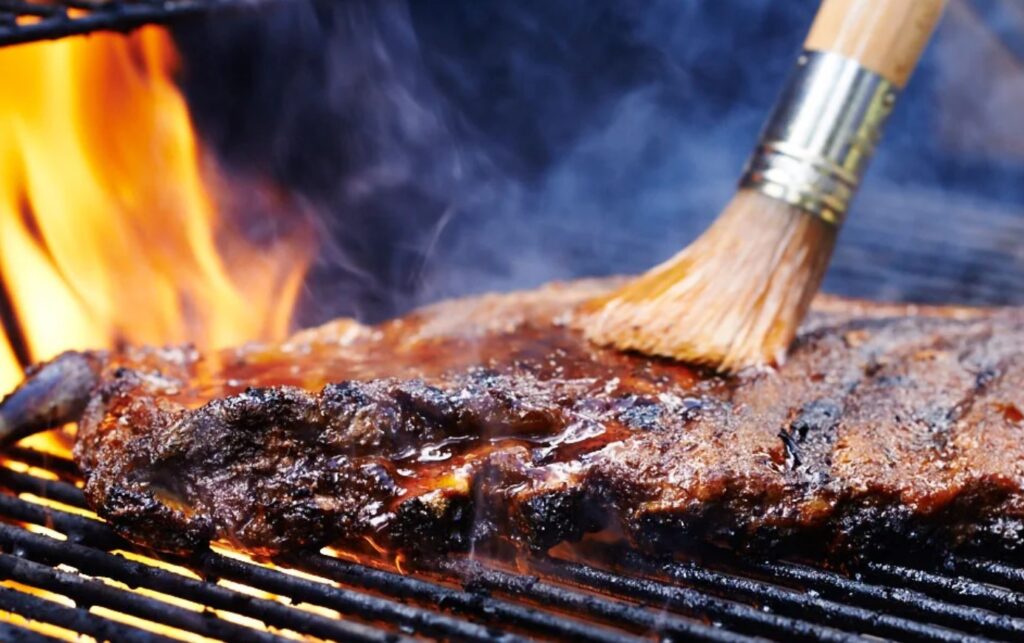 5. Safety First Please.
Triple-check to make sure you turned off the gas or propane grill, or that the fire is really out with wood and charcoal fires. Also, get into the really good habit of properly cleaning your it after each use, and do not let the residue build-up; which can not only contaminate your next meal but can also cause a grease fire.
Bonus Recipe: Grilled Chicken
As soon as the temperature begins to climb, often before, I am at the grill. This recipe is extremely easy and in fact, has only two real ingredients. Hey, simple is usually better. For this recipe you will need skinless chicken breasts and a bottle of Italian dressing, that's it. Place the thawed chicken breasts in a large zip lock bag and add enough Italian dressing to cover the chicken. Place this in the refrigerator for at least an hour, but all afternoon works best, allowing the dressing to completely penetrate the chicken breasts. (FSIS does not recommend marinating chicken in your refrigerator longer than two days.)
When you are ready to start cooking, put your fire on medium if using gas, or drop the coals down to their lowest level to allow for slow cooking. Place the chicken breasts on the grill and allow to simmer for a few minutes (2 – 3 minutes) then turn them. Apply a generous coating of the dressing making certain all portions of the chicken are covered. Repeat this process often. Turn and coat the chicken approximately ever 3 minutes. This will ensure they remain moist and will keep the skin from burning. Continue this until the chicken is done. FSIS recommends you cook the chicken to an internal temperature of 165 degrees.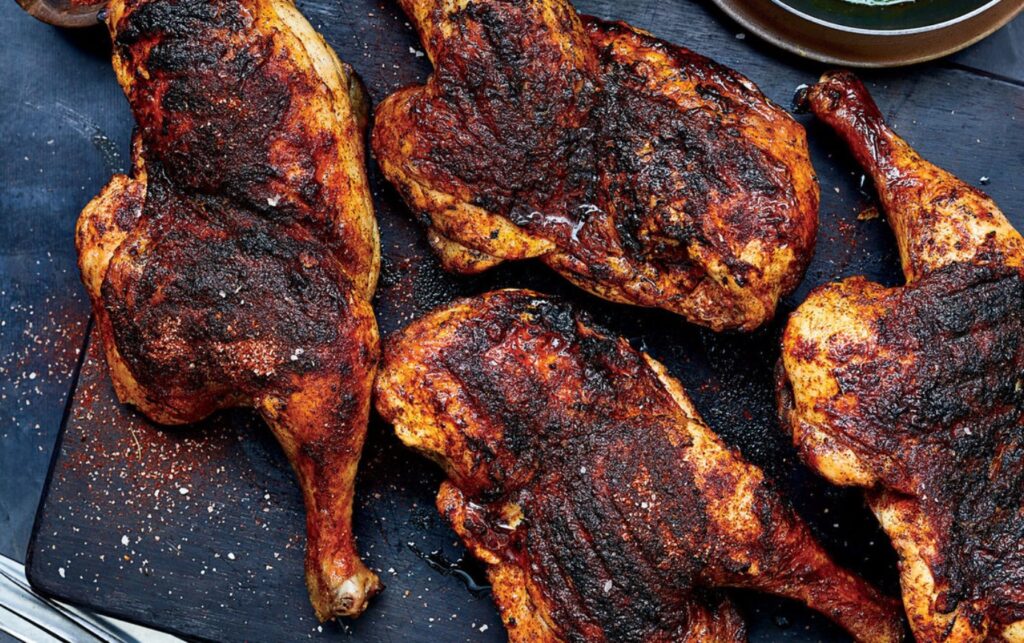 Remove the chicken and serve with fresh corn on the cob, and a green salad. The chicken will be moist, tender, and have a wonderful flavor. Experiment with your own recipes by adding a variety of seasonings to get that just right custom taste.
Read more grilling tips and expert info about grill models in Outdoor Cooking Pros' blogs: https://outdoorcookingpros.com/blogs/news/