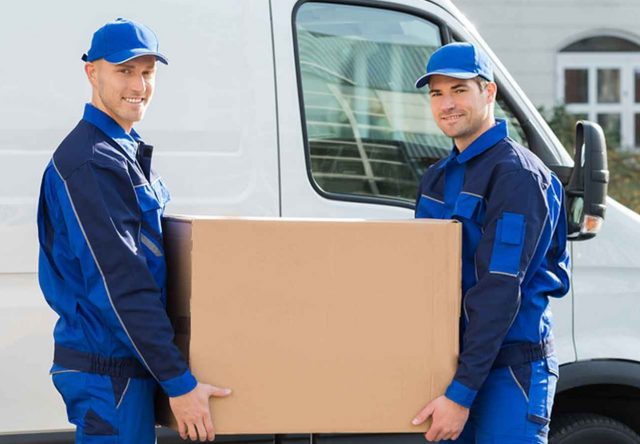 Did you know that moving house, especially the long-distance variations, are among the top 5 most stressful events in the life of the average person? Those who have been forced to go through the entire procedure before could testify that this is definitely a huge truth. From the first moment when you find a new home and when the idea of ​​leaving your current place of residence appears, the brain immediately begins to work rapidly and a thousand thoughts begin to swarm. And when the moment to start with the preparations comes, the confusion enters the scene, as well. True, not all situations are the same. It's not equally stressful when you move only a few tens or hundreds of kilometers further within the state in which you currently reside and when you decide to go outside the borders of the state and start a new life somewhere else.
Instead of having a panic attack and being afraid of everything that awaits you, the only thing you really need is a great organization. With a little luck, a little more effort and with the falcon's eye, there should be no omissions. Of course, it's always advisable to have trusted people who are willing to assist you and be there with you to support you emotionally and mentally on this somewhat exhausting journey. For all those who don't know where to start, here is a mini-list of tips for easier dealing with this and for a painless process.
1. Inform yourself about your new neighbourhood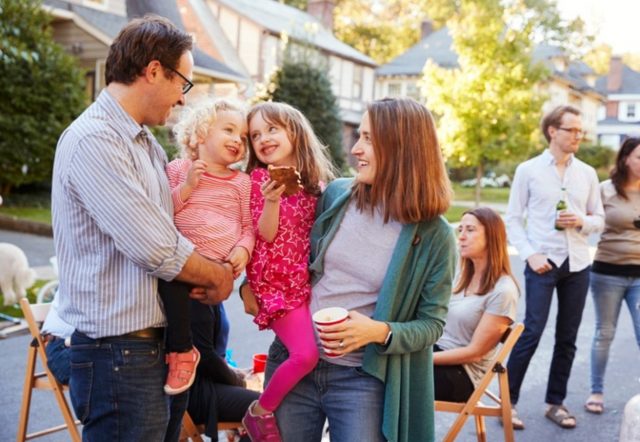 Depending on the situation you're in, you may be moving to a place where you have been before, lived for a short time or which you visited only. In that case, you probably already know the surroundings to some extent, like what seems to be nearby, and you're encouraged by the fact that not everything is as unknown as it seems. However, this isn't always the case – in situations like student relocations or 'blind' moving, at times we don't really know even what the street where we'll start a new stage of our lives looks like.
Get informed and research the street and the neighborhood, the availability of necessary facilities such as banks, post offices, megamarkets… For families with kids the proximity of schools, kindergartens and day care centers will probably be essential, as well. This all includes basic information on the types of public transport and the lines that connect your part of the city with other parts or the center. Thanks to special smartphone applications, it's even possible to check the crime rate in the area you're interested in.
2. Make a list of all the things you need to pack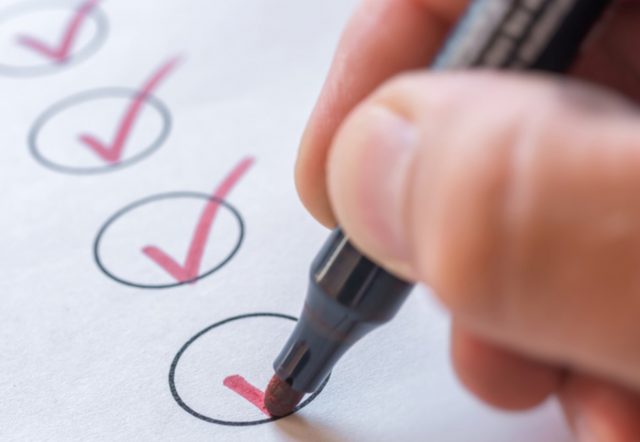 When the packing time comes, you certainly won't line up a bunch of empty boxes and just clutter them with everything you see around. The packaging process needs to begin with organizing the entire inventory that your soon-to-be former house or apartment owns. And in order to know how many boxes, bags, purses or suitcases you'll need, you also need to know how much you have to carry from one place to another.
The best way to do this is to take a pen and paper, walk through all the rooms in your apartment and write down literally EVERYTHING you see. This list will later be broken down into the things you carry with you, the things you won't need and that can be thrown away, and the things you'll donate or give away. The details are extremely significant here since the list itself should include everything you have ever brought into the apartment, unless you plan to leave all the furniture there and buy a new one at the place where you go.
3. Get rid of old and unnecessary stuff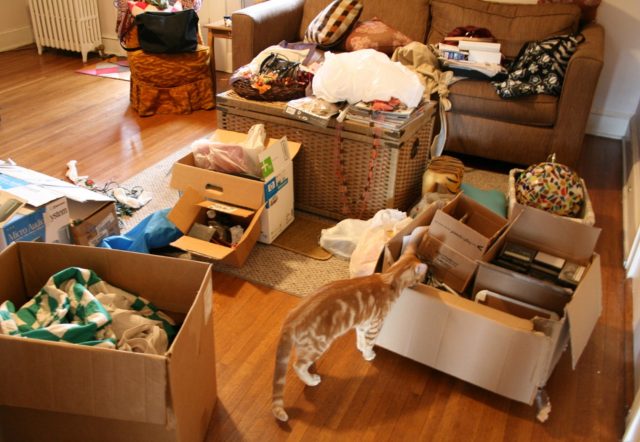 As we said – it's a very likely scenario that you won't take everything you list and find in your apartment with you. Mainly because of the limited space in which your belongings should fit, the smaller size of your future residential building or anything else. Things that you don't need and that have been standing in your rooms for a long time since you didn't have the heart to throw them away, need to go somewhere, and you are the one who decides where.
An old garment that you no longer wear and that would only take up some truly valuable space in your luggage, as well as in your new closet, will have a much better purpose if someone who really needs it gets it. So consider donating, or if there's no one who would take them, just throw them away. Moreover, it doesn't have to be only clothes, but also shoes, the dishes that you rarely use, smaller or larger household appliances, piles of irrelevant papers and magazines, old books, children's dolls and toys and everything else that won't have its further application. The journey's probably going to be too long for unimportant things to take up a lot of space.
4. Pack safely
Because a long road often involves various types of land, questionable quality of roads and highways and other unforeseen and always possible situations, there's always a chance that improperly packaged fragile goods might break, crush or disintegrate. That's why it's simply basic to properly organize all the things in the boxes in such a way that even if there's any strong hit, punch or bump they can withstand the pressure and avoid damage.
Try to wrap fragile items inside boxes, bags and suitcases in some softer ones that'll act as a kind of 'insulation' – for example, blankets, soft clothes, pillows, towels and so on. There's also the well-known bubble wrap, but newsprint, as well as classic brown paper, will also do the job. Even the layout in the truck or van is significant as there shouldn't be too much space between the packages so that they don't slip and become susceptible to damage.
Your safety is also something to take care of, so you'll probably need a few valuable pieces of advice on how to make packaging a no-problem – and you can get them if you click here.
5. Don't go wrong with the moving company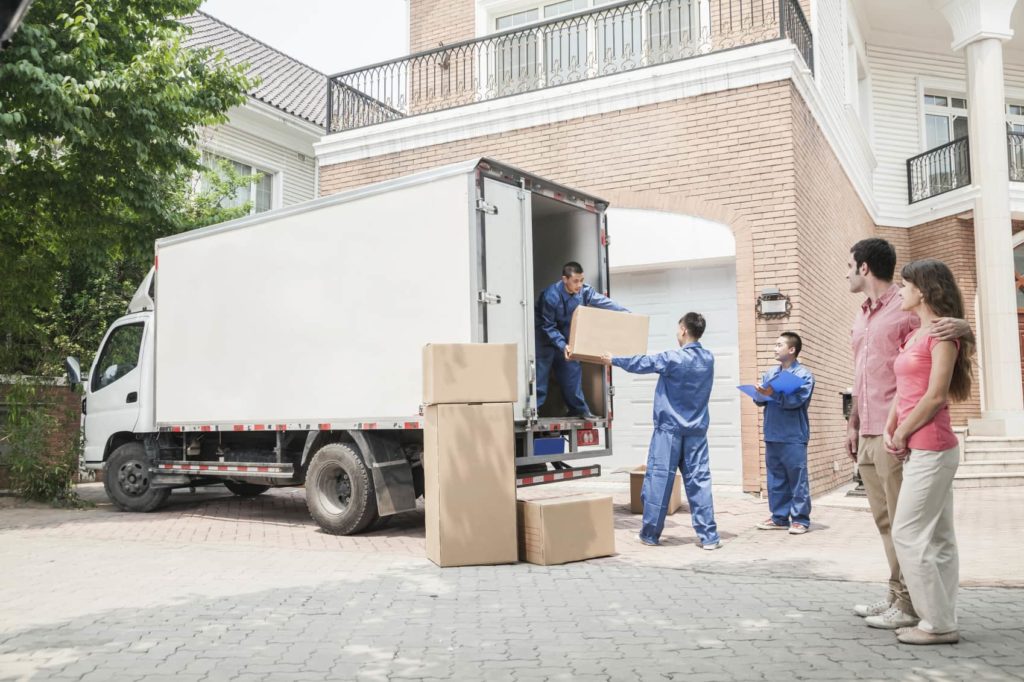 The easiest way to make the whole relocation process as quick and painless as possible is to hire the best moving company. You need to be cautious when choosing a team – it needs to have a good reputation so that you will not face any problems with anything during your move or the critical period afterwards. Mayflower movers are always a good option here as they have a strong national reputation and worked with thousands of clients.
Of course, the ideal solution would be to go through a personal suggestion system, in case you know someone who has already had experience with a particular agency. However, reviews on the internet, forums and other online sources might also come handy in case the first option isn't feasible.
6. Take care of shipping your vehicles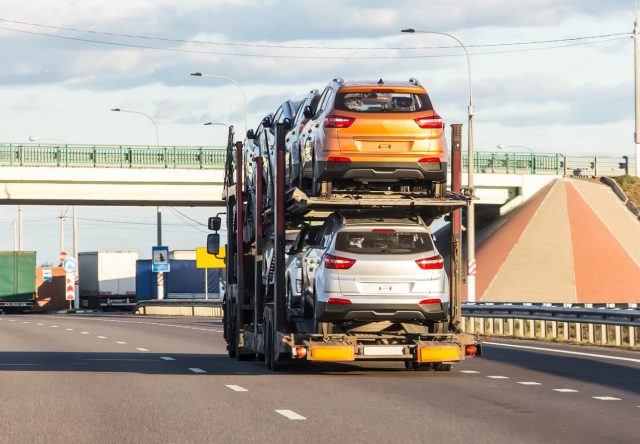 Finally, we have some advice for you regarding the transfer of your four-wheeled favorite. For a trip that doesn't involve crossing the sea or ocean, it'll be enough to simply drive your car to the desired destination, but for all those relocations that require going to another continent or another side of the world, it'll probably be necessary to find a suitable way of car shipping.
Here, just like for the transport company, hiring a verified service is of huge importance. Transferring a vehicle isn't a joke and you don't want to risk any damage or embezzlement related to it. As part of the research, before you decide on a specific company, you need to conduct a comparison of prices, elements covered by the service and reviews.