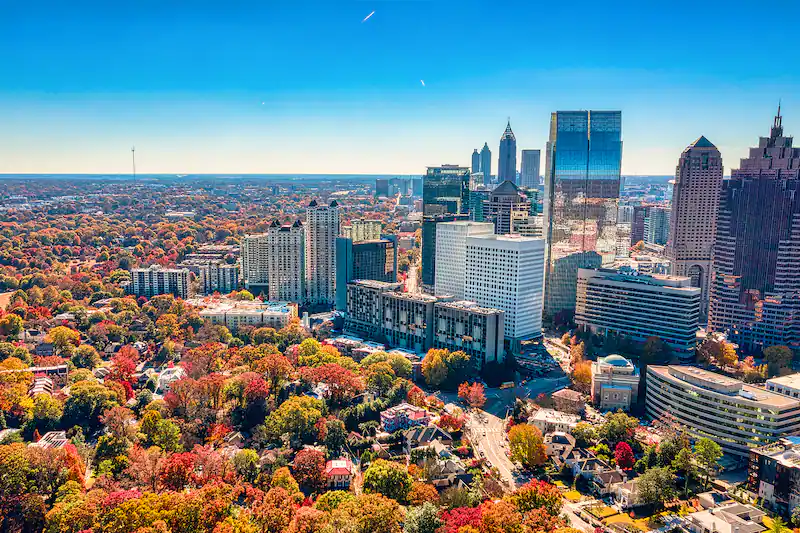 So, you're going to Atlanta, but you don't know what to do once you get there. Luckily for you, there are tons of things you can do in Atlanta to have fun. From bar hopping to garden touring, it would take you weeks to do all of the fun things that you can do in the city. So, you might be wondering, "What should I do first?"
Well, then you're in luck because, in this article, we will discuss the top 6 things you should do if it's your first time going to the place. Ready your pen and itinerary because these are the top 6 things you should do during your first visit in Atlanta.
1. Relax in the Atlanta Botanical Garden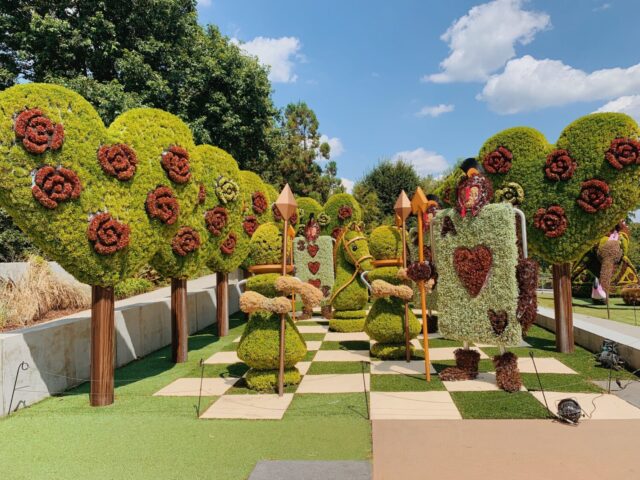 Halloween might be over, but if you're on your way to Atlanta right now, you might just make it to the Atlanta Botanical Garden and have fun with the holiday-themed activities that you can do in this place. Visitors can enjoy scarecrows in the garden, the fest of ale, and even the great pumpkin carving festival, to name a few.
However, if you don't get there in time, there's no need to be sad, as right after the Halloween-themed events, you can make it just in time for them to have their Christmas-themed events that culminate with the ever-popular Holiday Lights and Garden Nights.
2. Have Fun in Piedmont Park
This is another place that you can enjoy while the temperature is dropping towards winter. Piedmont Park is perfect if you want to enjoy the outdoors even while kitted with the thickest clothes more apt for the upcoming season. The park itself is home to a lot of fun-filled activities and events. First off, the park is perfect if you want to go on a jog, go biking, or even learn gardening with garden manager Matthew Bagshaw with his interactive workshops.
Nearby the park, there's also a top-notch farmer's market where you can support local farmers by buying their products. It's a full-on market that sells typical goods like meat, vegetables, fish and other artisan products like necklaces, bracelets, etc. Winter is particularly fun in Piedmont Park as they do activities like the Holiday Wreath Workshops, Trivia Night, etc.
3. Check Out The Beltline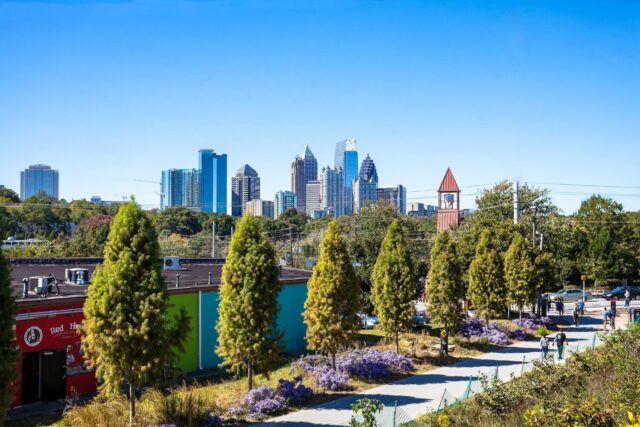 Are you looking for a place filled with good food and great art? Then look no further than the Beltline. The long winding trail is full of fun activities and a jolly crowd as you see people jogging, doing picnics, and kids playing. Not only that, but you can also see local artists showcasing their works as well as good restaurants like the Two Urban Licks, the Bazati, Bully Boy, etc.
You can even go to the rooftop of the New Realm Brewing to see the beautiful skyline of the city. Also, if you're looking for good music, you can go to the James Room and have a fun night filled with booze and a good atmosphere.
4. Tour the Atlanta History Center
If your thirst for knowledge wants to be sated, you might want to consider going to the Atlanta History Center. The Atlanta History Center is a 33-acre site in the Buckhead neighborhood. It was founded back in 1926 and has grown to become one of the biggest historical organizations in the Southeastern United States.
Here, visitors can look at award-winning exhibits, historic gardens, houses, artifacts, etc. The museum located in the center is also home to the history of Atlanta and Georgia as a whole. It features libraries and archives that talk about manuscripts, books, and photographs relating to Southern history and culture of the past.
5. Check Out The Fox Theatre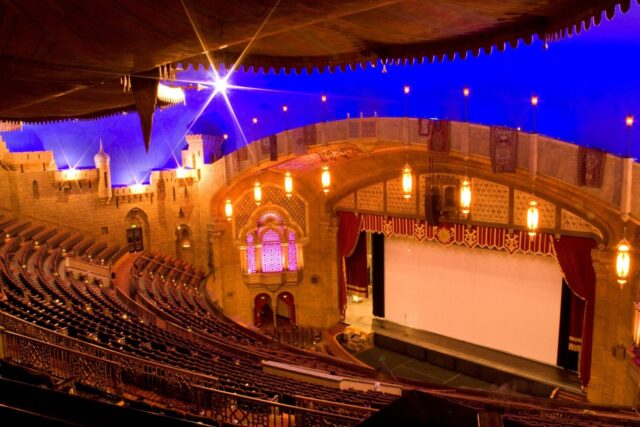 If you're more on the nightlife side of things, one place you should visit is the Fox Theater. The Fox Theatre is filled with 4665 seats, and you can enjoy plays like the MJ Musical, The Hip Hop Nutcracker, and the WIZ. You can even enjoy stand-up comedy with regulars like Theo Von, Amy Poehler, and Tina Fey.
If you're planning to stay until January, you can check out the Alvin Ailey American Dance Theater, as it will be back again for its yearly run. The theater itself is located near a lot of grocery stores and pharmacies where you can use your credit cards and discount cards like cialis discount card if you want to run a quick errand or buy something quick before going to the Fox Theater.
6. Visit the Chick-fil-A College Football Hall of Fame
If you're a college football fan, this place is something you shouldn't miss during your visit to Atlanta. The Hall has three floors, and upon entering, visitors would be met with a gigantic wall filled with helmets of every college team in the country. On the first floor, there's a 45-yard football field that people can play in and other skill challenges with prizes.
There's also a huge screen where you can catch the current college football games played during your visit to the place. The second floor is full of fun activities where college football fans do karaoke, make a pick at ESPN day, or join a virtual face painting. The actual Hall of Fame is on the third floor, which involves the Hall of Fame Players, significant events in college football, and the greatest plays of all time.
Final Words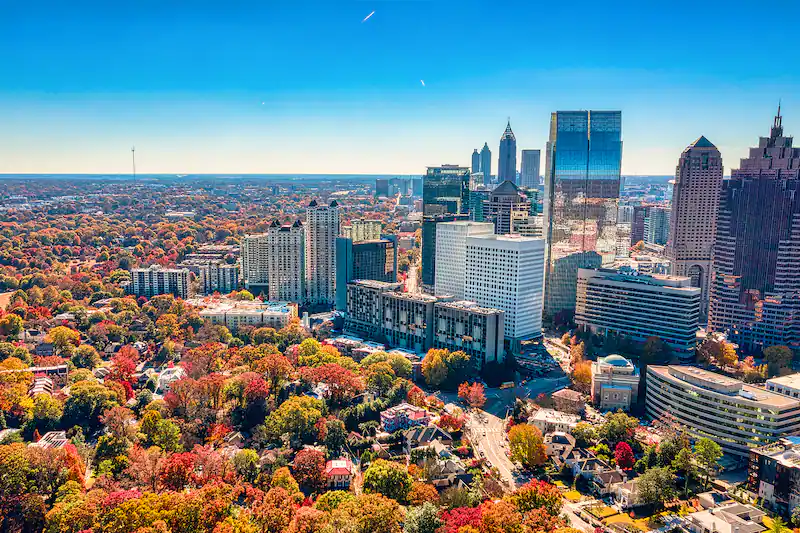 Atlanta is a good place to vacation, especially at this time of the year. Most would start their vacation during the middle or end of November, as the fall is an especially fun-filled season for Atlanta. Other than that, there are many more places and events you can visit all year round. It will be even more fun during the rest of the year, so see you there.