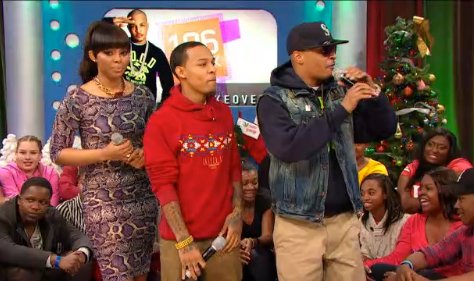 Tip took over NYC today which included hitting up BET's 106 & Park tonight promoting his new album Trouble Man: Heavy Is The Head, which hit retailers everywhere today. Not only did he discuss his new album and how it came together, he also talked about his family, the holiday season, and much more. He also sat down with Bow Wow for 'Inside The Rappers Studio' and hit the stage for a couple of tracks.
New Forum Posts:
 If Dwayne Johson's (The Rock) Ain't On Roids What Do U Call That
Vanessa Braynt hosting holiday celebration at My Friend's Place
Alinda Araujo a brazil chick
Rick Ross & Diddy Going For The Kiss?