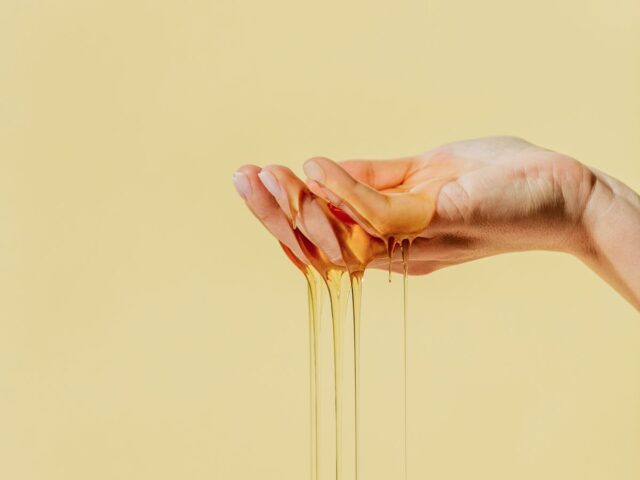 Sugaring treatment has lately been catching the fancy of women all around the world. The technique involves the use of organic paste and is considered to be one of the safest and easiest hair removal methods. It is often compared to waxing however there are some key differences between the two. The main difference lies in the ingredients used in the preparation of waxing and sugaring pastes and also the way these procedures are conducted.
Let us learn about the procedure in detail and also understand the pre and post sugaring skin care.
Sugaring Hair Removal: The Step by Step Procedure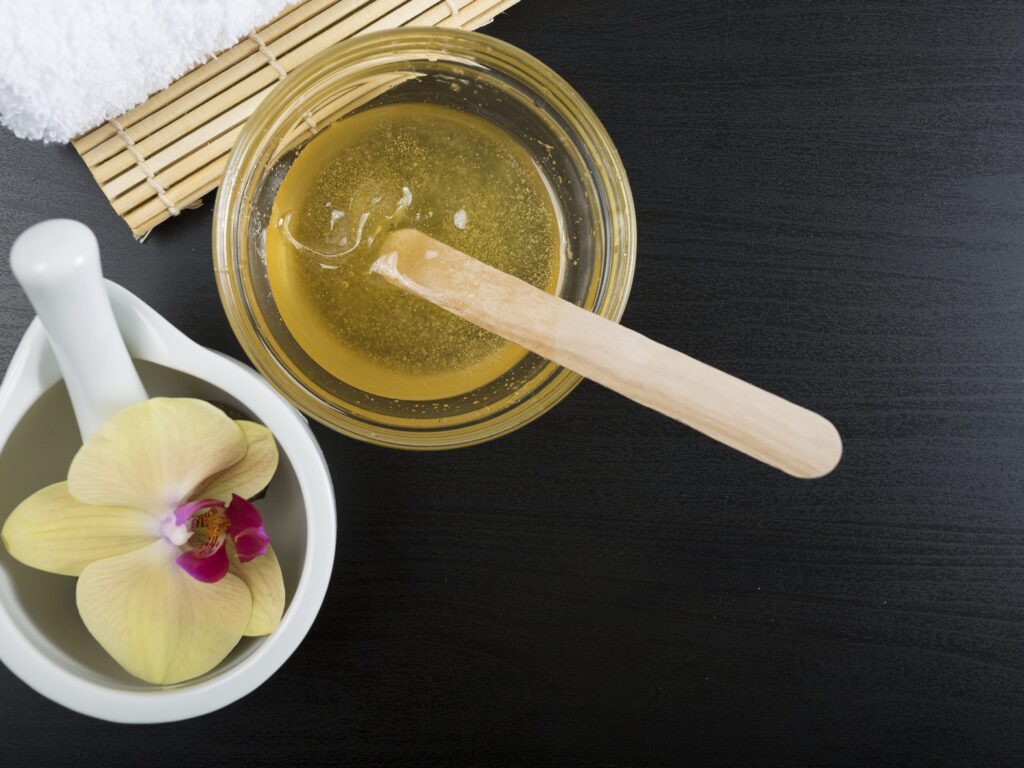 Sugaring hair removal method can easily be conducted at home. You just need a good quality sugar wax hair removal kit to perform the task. Here are a few simple steps to help you with the process:
The first step in the process is to clean the area that needs to be treated. Next, apply some talcum powder on it. It is time now to apply the sugaring paste evenly on the skin. The paste needs to be applied in the opposite direction of the hair.
After applying it firmly, press it against the skin. Then, hold it from an edge and pull it quickly. It needs to be pulled in the direction of hair growth. If this does not work for you then you can use a waxing strip instead. In this case, after applying the paste just place the strip on it, press it hard and pull it in the same manner.
Just make sure the paste is warm at the time of application.
Wipe your skin with a wet cloth soaked in cold water after the procedure.
The procedure remains the same for all body parts including sensitive areas such as bikini lines. Nevertheless, since it is a sensitive area it is highly recommended to do a patch test before starting with the full-fledged process.
One of the best things about sugaring is that it can be applied multiple times on the same area without causing any redness or harm to it. This ensures that every single strand of unwanted hair is removed from your skin. Besides, there is no other side effect of this procedure either.
Pre-Sugaring Skin Care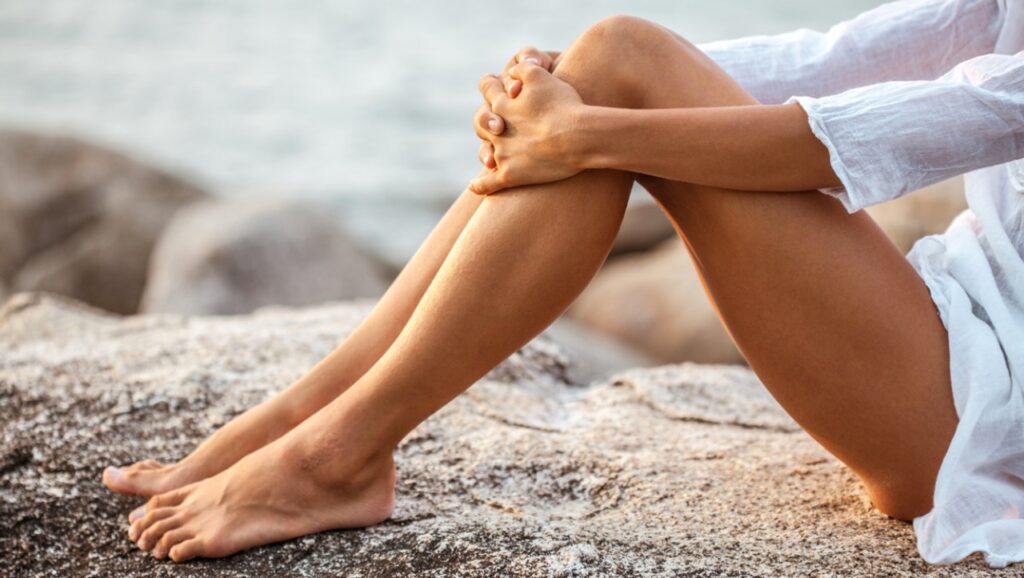 It is important to keep the following two points in mind before you head for the sugaring procedure:
You must exfoliate your skin a minimum of two days before undergoing this procedure. It is advised not to exfoliate on the day or the day before sugaring.
It is advised not to moisturize the area that needs to be treated just before the procedure as this will make the skin greasy and the paste will not stick to it properly.
It is also suggested not to apply deodorant before this treatment.
Post Care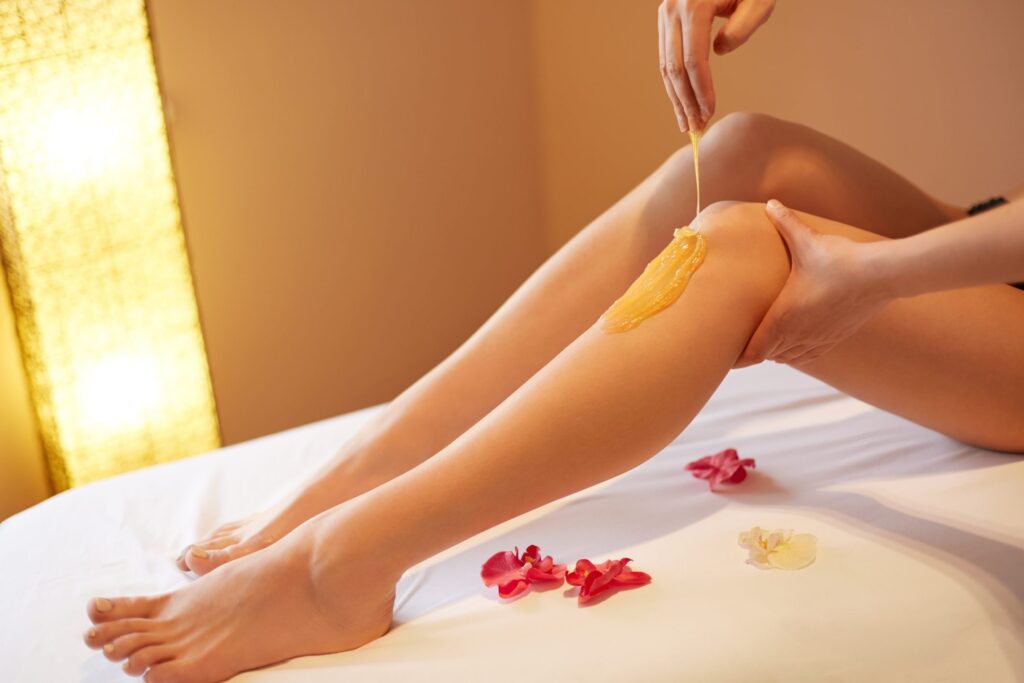 Here are a few points that need to be followed to ensure skin protection post sugaring:
Do not rub or exfoliate your skin for at least two days post the treatment. This is because the skin becomes tender after the procedure and rubbing and exfoliating it in this condition can cause redness or soreness.
It is suggested not to wear figure-hugging clothes after going through this method as this can also cause rashes. Clothes made of soft material such as cotton are the best option for at least 24 to 48 hours after this treatment.
Do not take a hot water shower or hot tub bath after the procedure. It is also suggested not to take a steam or sauna bath for 2 days after the sugaring procedure.
Working out is also not a good idea. This is because it may lead to sweat that can cause skin irritation.
Deodorant is also a big no when it comes to posting sugaring skincare.
Sugaring may give way to ingrown hair. Dead sea salt treatment can be used to do away with these. You just need to add some amount of this salt in cold water to get started with this treatment. Next, soak a soft cloth in this water and apply it on the area that has just been treated. Leave it on for 15 minutes and you are good to go.
Get Quality Sugaring Kit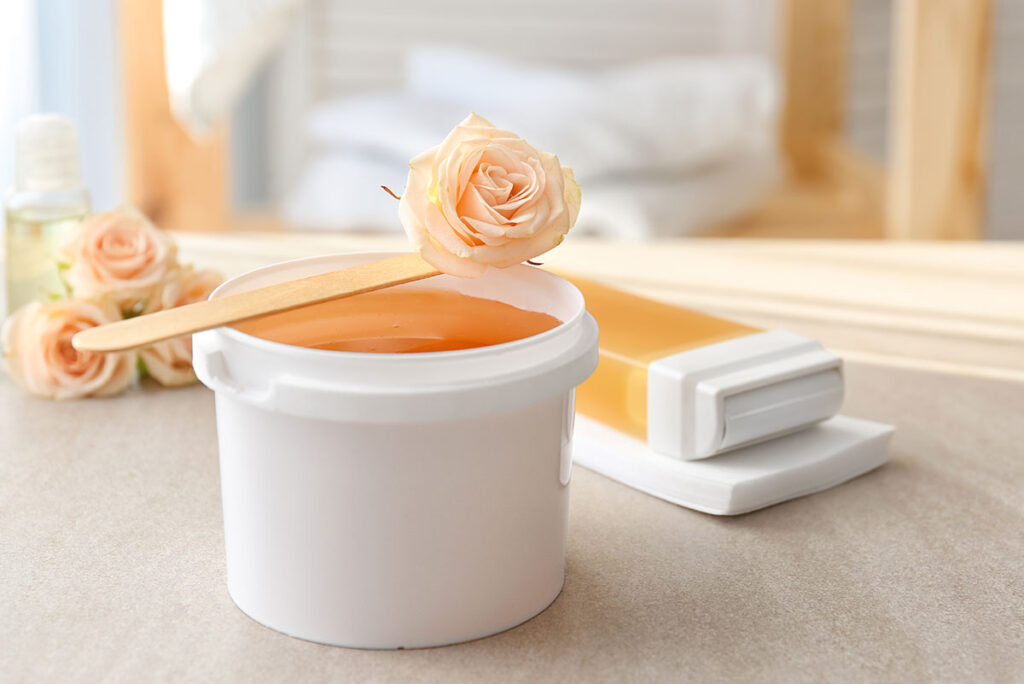 The sugaring hair removal method is gaining immense popularity among women across the globe. As a result, several brands have come up with kits. However, not all of these offer the desired result. According to sugarmesmooth.com effective sugaring paste is formed only when the right amount of water, sugar, and lemon is blended together and only the experts in this field can accomplish this task efficiently. This is to say that only reputed brands should be trusted when it comes to two purchasing sugaring kits.
It is recommended to check the reviews of kits online before choosing the product. It is also a good idea to opt for a small kit for the first time. Once you are sure the product suits your skin type and does the task efficiently you can go for a bigger pack.
Besides, as you visit online forums to discuss the quality of kits made available by different brands, you may even discuss the method of conducting this procedure as well as the pre and post skincare tips. Many women share useful tips as well as their personal experience about conducting this method on such platforms. This is a good way to enhance your knowledge about this treatment and conduct the procedure efficiently.
Isn't this procedure extremely simple? You can very well conduct it at home with the help of the aforementioned steps. Besides, do not forget to follow the pre and post skincare tips suggested here. Many salons also offer these services to get rid of unwanted hair. If performing the entire process at home seems like a hassle to you then you can book a salon appointment to get this done. But don't forget to follow the post sugaring skincare procedure mentioned here.