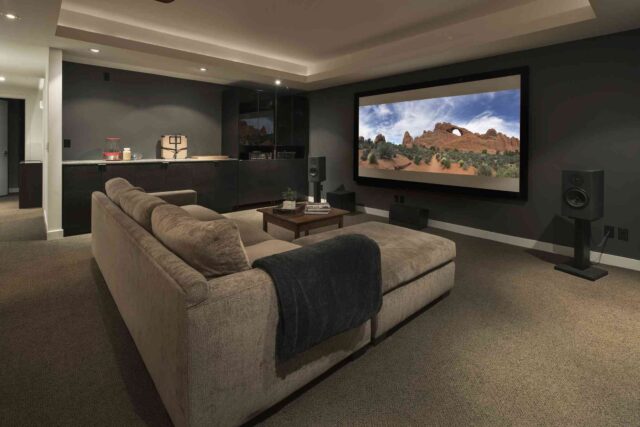 When it comes to the living room furnishings one of the main questions is-what will be the room's center and highlight? And in most cases, the main accent will be a Tv around which all design composition is created. And here you have a possibility not just put your Tv on the table, you can purchase an entertainment center that can enrich your interior and also add some comfort points to it.
An entertainment center has several advantages
it is elaborated with the thought about your equipment. It features a place for TV, for video and audio equipment, maybe some gaming devices, it has holes for cables, and sometimes built-in sockets.
also, it can contain books, some decor elements, even tableware, and mini-bar if it is needed
this kind of furniture helps to economize space
if you need there are some models that don't have back panel, so you can use the wall behind it as a decor element, which can be quite a useful feature for some rooms.
entertainment center can be a part of the classic style and a contemporary one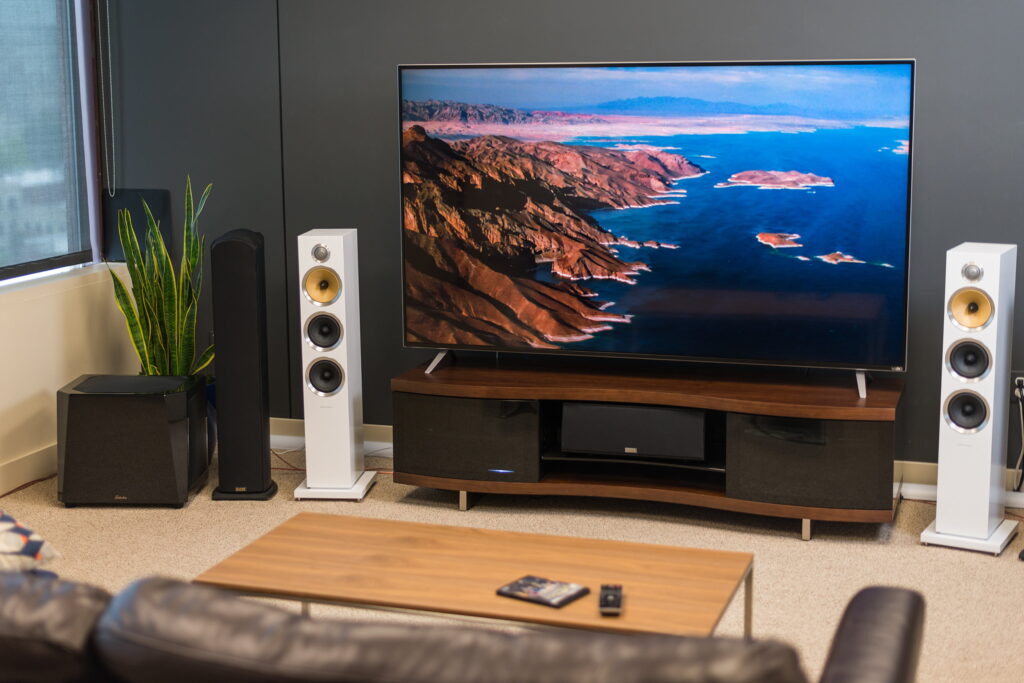 What you should consider while you choose it
Quality that depends on the brand
Price
Design or style that will be more appropriate for your interior
First steps you should do before you buy an entertainment center
where it will be installed and this depends on its dimensions
decide how you are planning to install it on the wall or a pedestal
measure the size of the niche for TV that should correspond with the TV
decide if you plan to hang other shelves or things on the wall
For example, there are transformer models with a built-in computer table – the best option for a living room combined with an office. An entertainment center can feature bookcase, open shelves for souvenirs, statues, plants, or other decor elements. There are models that feature niche for the aquarium.
If you plan to use the entertainment center as a workspace, think about the additional built-in lighting.
Entertainment center features shelves and drawers that you can use for the speakers, audio and video system, gaming consoles, disks, documents and etc. so you can see that it is quite a useful furniture piece for the living room.
The Entertainment center's parts can be open type and close type. Not only the front side can be open – but rear panels also can be absent, creating a special effect. It can be absent partially or it can be absent in the whole entertainment center. But open type shelves are more difficult to clean because it attracts more dust. You can choose a compromise – glazed shelves.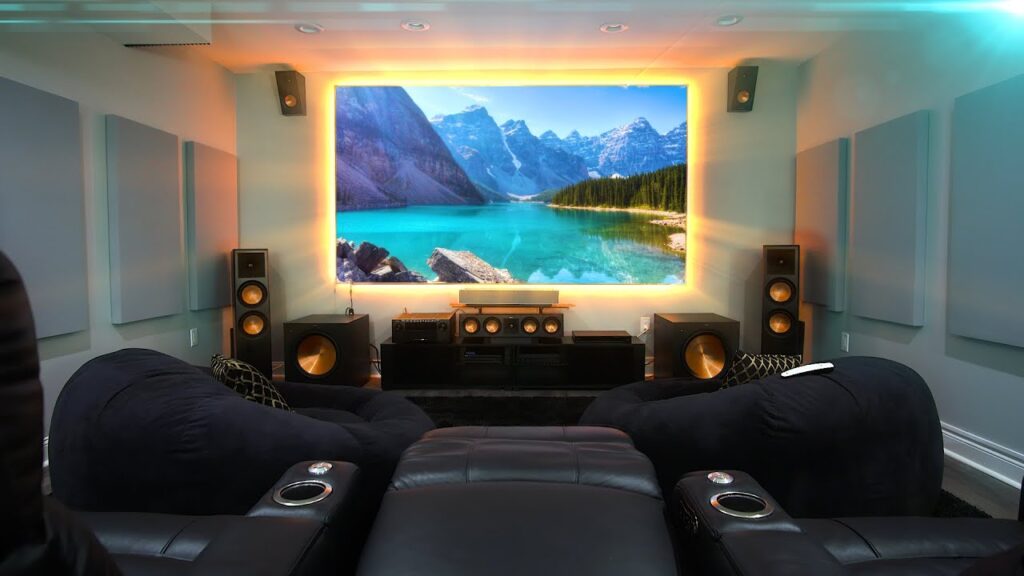 Materials used for manufactory
Today, manufacturers use several types of materials for the manufacture entertainment center. Some models are produced in a mixed style, combining several types of raw materials at once. The most common categories are presented below:
Solid wood
Solid wood entertainment centers with carved ornaments look beautiful, however, their cost will be high. Models are relevant for luxurious and more classic interiors;
Glass
Glass furniture is most often chosen by people with a small living room. Such models at first glance resemble a coffee table and add visual airiness and lightness to the room. The maintenance routine for the glass surfaces should be daily because often fingerprints remain on the glass.
Plastic
Plastic models made of durable plastic are rarely in demand and are often purchased as temporary options. Such products can not be called sustainable, but among assortment, there are interesting types of rare colors.
Chipboard
Chipboard – the most popular material of modern furniture – laminated particleboard. Products from these raw materials are affordable and able to repeat the image of the solid wood.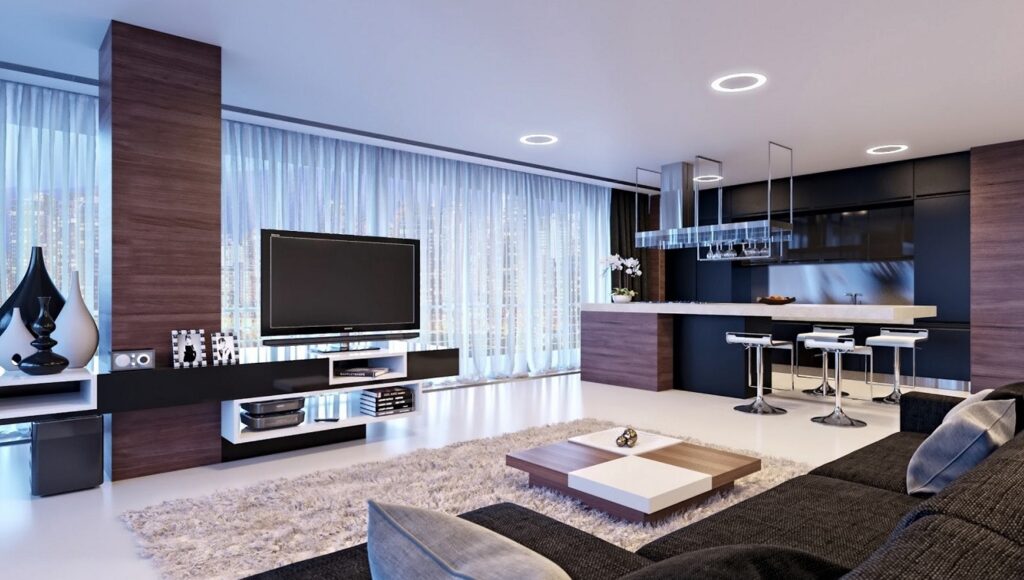 What to consider when you install an entertainment center
place the center so that a person can see the entire screen without difficulties;
it is necessary to install the TV at a height of at least 70 cm from the floor;
it is not recommended to install entertainment enters near radiators and other heat sources;
it is necessary to select such an entertainment center that allows leaving a gap behind the TV;
choose the place for the entertainment center that allows sockets to be located behind the furniture.
The television niche itself can also be equipped with sliding doors – an option for the historical style in the interior.
The entertainment center can be a classic type or corner type. The corner entertainment center can consist of one compact stand or it is a complete set of several drawers and shelves. The sizes of the shelves can be customized depending on the items you intend to place in them, including audio equipment to boost your TV's sound. To avoid getting your entertainment center too cramped, opt to have smaller soundbars like these ones reviewed by The Product Analyst, wireless subwoofers and slimmer designed speakers.
There is also a variant to buy a modular entertainment center and place its components in a way that is more convenient for you, in accordance with the layout of the living room and design project.
There are models without a pedestal at all. This is a hinged structure with a niche for the TV and compartments for accessories. If there is no rear panel, you can mount the TV on the wall. If the panel will stand on a shelf, you should be careful to ensure that the shelf has sufficient bearing capacity.
Advantages of the mounted model:
extreme compactness;
children can't reach the buttons
To find the most appropriate type of entertainment center it is better to search it online. This online shop provides a wide choice of entertainment centers that without a doubt will fulfill your desires and requests.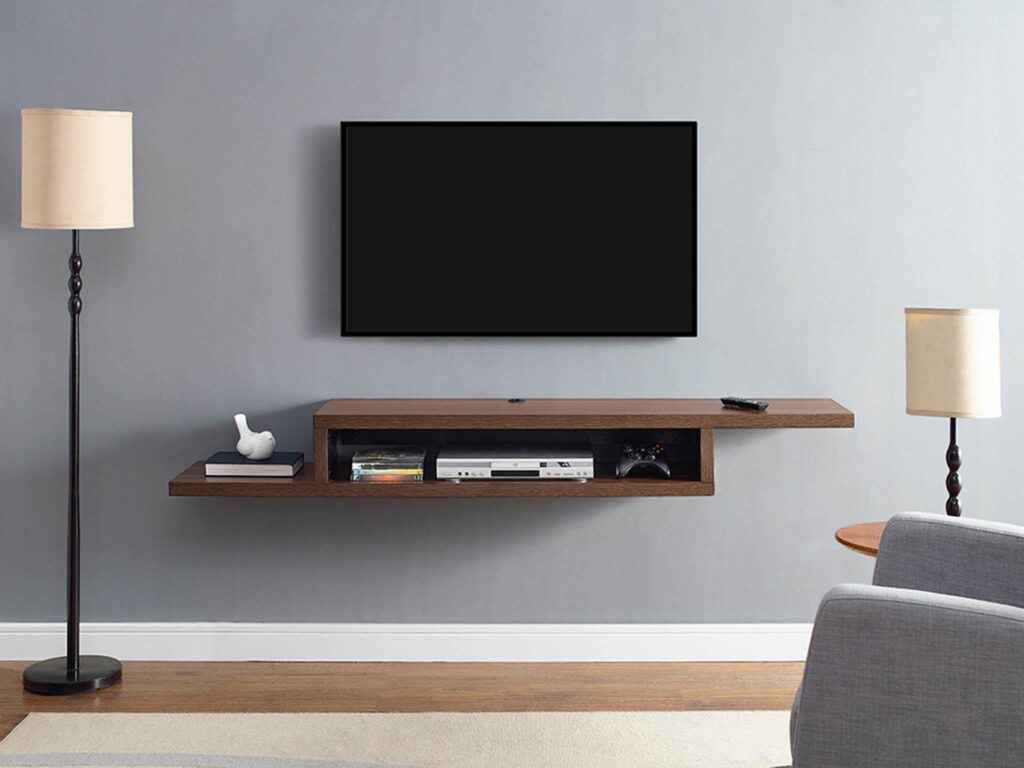 Color and finish
The color and texture of the entertainment center should be combined with the rest of the furniture in the living room.
To make the room look truly stylish, it is desirable for the entertainment center  to be in the same color scheme with other elements of the decor:
floor covering;
the doors;
window frames.
In a small living room, try to avoid sharp contrasts. For example, if the walls, ceiling, furniture upholstery are white, the entertainment center should also be in light colors. For the spacious room or medium-sized room, you can use contrast in the colors.,
dark walls – light colored entertainment center
light walls – entertainment center made from the dark wood (wenge, oak);
white-colored floors and furniture – combine shades in the entertainment center (it shouldn't be completely dark even in spacious rooms).
These combinations can be used for any design style. For minimalism or hi-tech is more suitable a glass or aluminum entertainment center, think more about white or black colors with the metal details. Additional decorations in these styles are not welcome.
In the classic and country styles, entertainment center can be decorated with carvings, decorative overlays. In magnificent historical styles gilding, inlay, forging is welcomed. Mirror doors are suitable for decoration in any design.