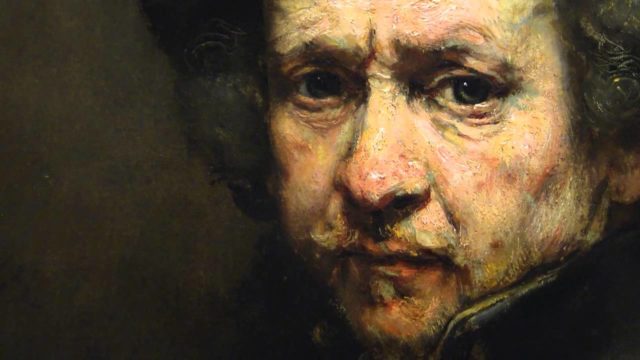 Rembrandt Harmenszoon van Rijn (1606 – 1669) was a Dutch painter, printmaker, and draughtsman. Even though during the eighteenth and nineteenth century he was not highly admired by critics, today, he is considered to be not only one of the best Dutch artists but also one of the greatest painters of all time.
During his life, he worked with numerous noted artists of that time such as Jacob Isaacsz van Swanenburgh and Pieter Lastman. It is believed that they had a considerable impact on him, which is why, nowadays, Rembrandt is famous for a wide range of styles and motifs, everything from portraits and self-portraits to landspaces and historical, allegorical, and biblical scenes.
Besides being able to create masterpieces by combining different colors and shape realistic human figures, he always ensured to portray all human emotions and even the mortality. Just by looking at the portrait of himself or some other individual, it is as we can almost see into the soul of the figure and understand their qualities and personalities.
During the Dutch Golden Age, portraits become extremely popular with more and more people commissioning them, from individuals who want to decorate their home to companies who ordered group portraits. Because of his skills and previous artistic work, Rembrandt was the most admired painter of this period.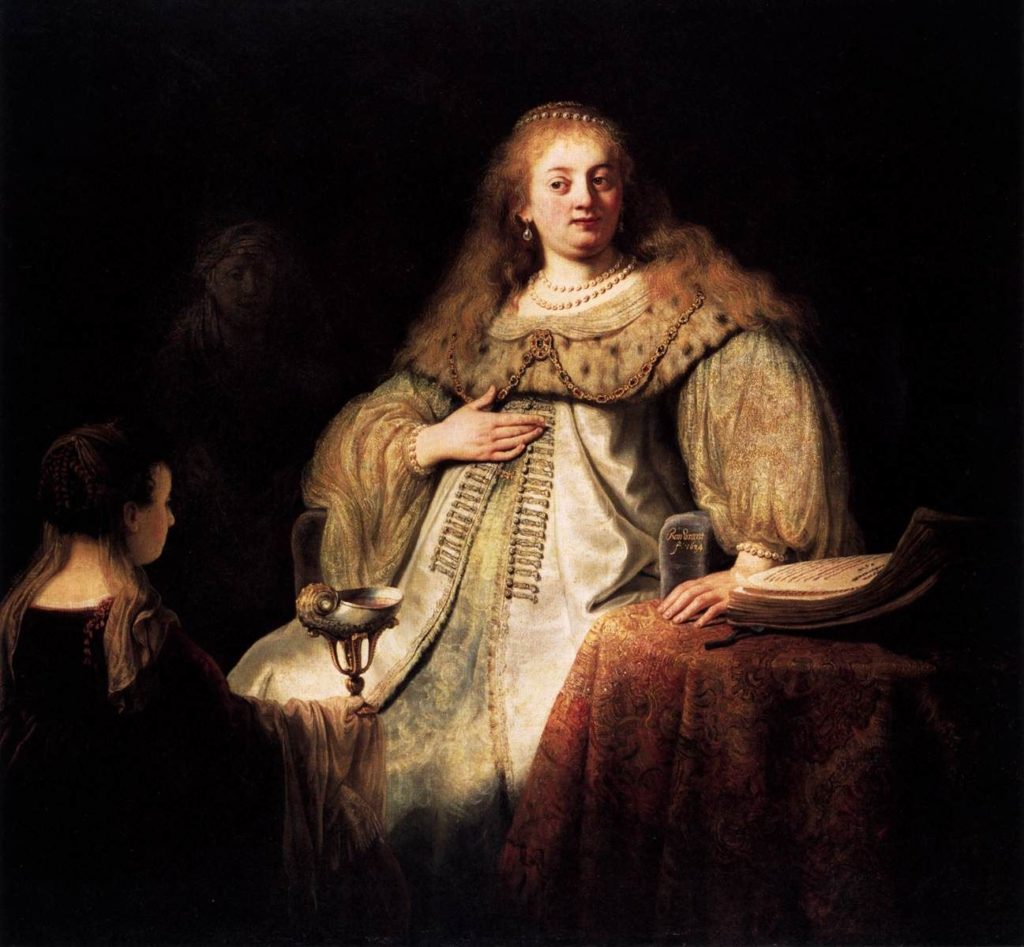 With his unique techniques, he created some of the most beloved pieces, and we are going to discuss some of them.
The Night Watch is, without a doubt, Rembrandt's most famous painting. This piece is a portrait of a military company directed by Captain Frans Bannick Cocq and his lieutenant, Willem van Ruytenburch. By combining light and dark colors, the artist manages to draw the viewer's attention to three individuals (captain, lieutenant, and a woman in the background).
This piece was created at the peak of the Dutch Golden Age, in 1642. Although it was thought, for a long time, that it was a night scene, in the mid-1940s, during the restoration, by removing the varnish, it was discovered that the scene was set in the daylight hours. When the painting was transported to Amsterdam Town Hall, it was trimmed on all four sides, mostly on the left one, which led to the loss of the two figures.
The practice of trimming was customary before the 19th century, and this was presumably done to ensure that it would fit between two columns. Visit meisterdrucke.us to learn how you can own a copy of this work.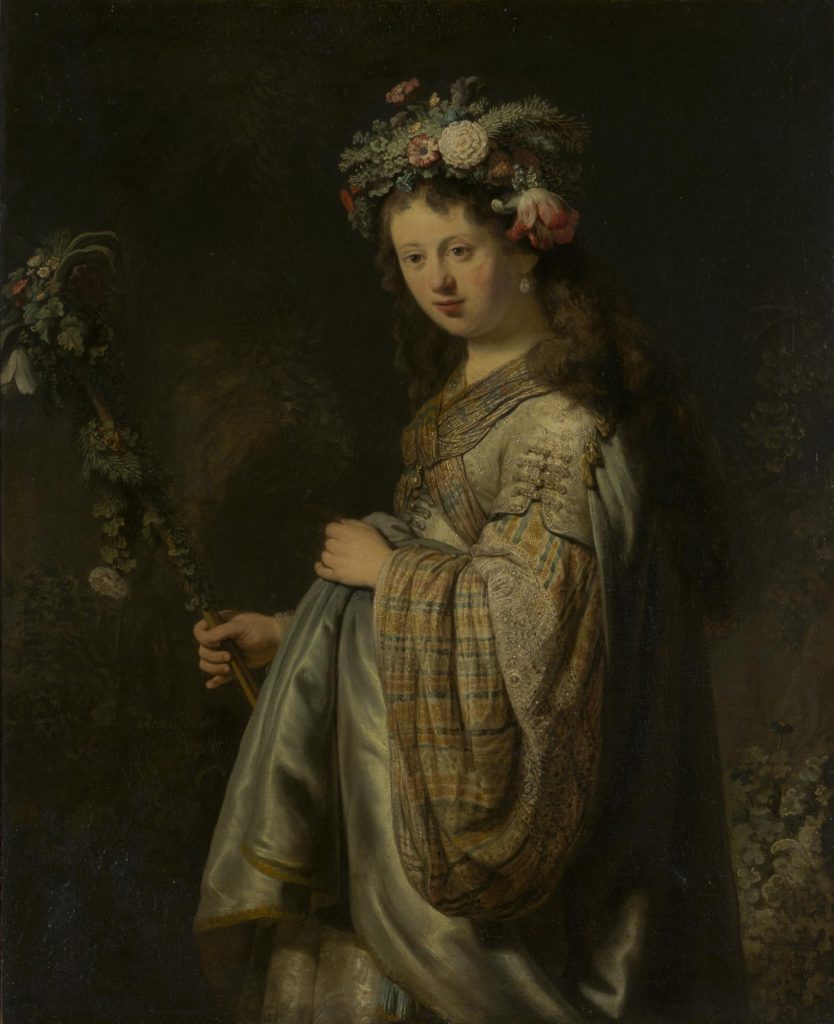 The Anatomy Lesson of Dr. Nicolaes Tulp is a painting completed in 1632. It represents Dr. Nicolaes Tulp during his anatomy lesson to other medical professionals which was held once a year, every January. Since this occasion was considered to be a social event and people would have to pay an entrance fee to attend it, the Surgeon's Guild would order a portrait of the best artist of the time, and that year, the honor was Rembrandt's.
The corpse depicted is that of Aris Kindt, a criminal who was convicted or robbery and executed earlier that day. His face is partially shaded which is a technique frequently used by Rembrandt called "shadow of death". It is believed that this was the first time that the artist signed his first name. Today, this piece is kept in the Mauritshius art museum in The Hague.
The Storm on the Sea of Galilee is Rembrandt's only seascape. This 1633 piece displays the miracle of Jesus calming the sea, just as it is depicted in the Gospel of Mark. He had the habit of including himself into his work and this painting is no different. There are numerous figures in this piece, but only one of them, dressed in blue, with Rembrandt's features, is looking straight at the viewer.
Up until 1990, this piece was held in the Isabella Stewart Gardner Museum in Boston, but it was stolen together with 12 other paintings. The frames of the pieces are still displayed in the museum, although the paintings still haven't been recovered.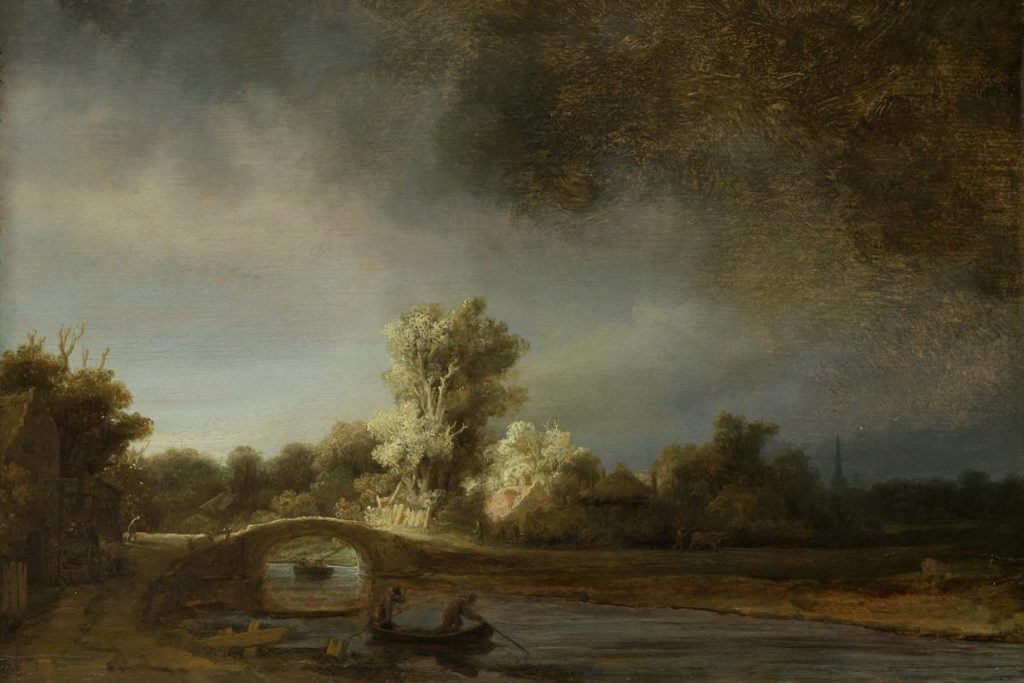 Bathsheba at Her Bath is another biblical scene that depicts the Old Testimony's story about King David watching Bathsheba bathe, and then seducing her. According to the story, in order to obscure his sin, Kind David sent her husband Uriah to the front line and ordered his soldiers to abandon him there thus sentencing him to death.
Even though other artists had represented this story, because of the vibrant colors and technique used, Rembrandt's painting is up to this day, still the most admired piece. Today, it is housed in The Louvre and it was donated by Dr. Louis La Caze in 1869, together with almost 600 other pieces.
As already discussed, besides creating numerous commissioned portraits, Rembrandt had painted around 40 self-portraits. Self Portrait with Two Circles is a piece that presents the artist holding his tools.
Since the pale background wasn't common in his pieces, it has caused multiple speculations over the years. According to the most popular theory, the two perfect circles represent his artistic skills. Taking into consideration, that there are neither date nor signature, it is possible that Rembrandt didn't consider this piece completed.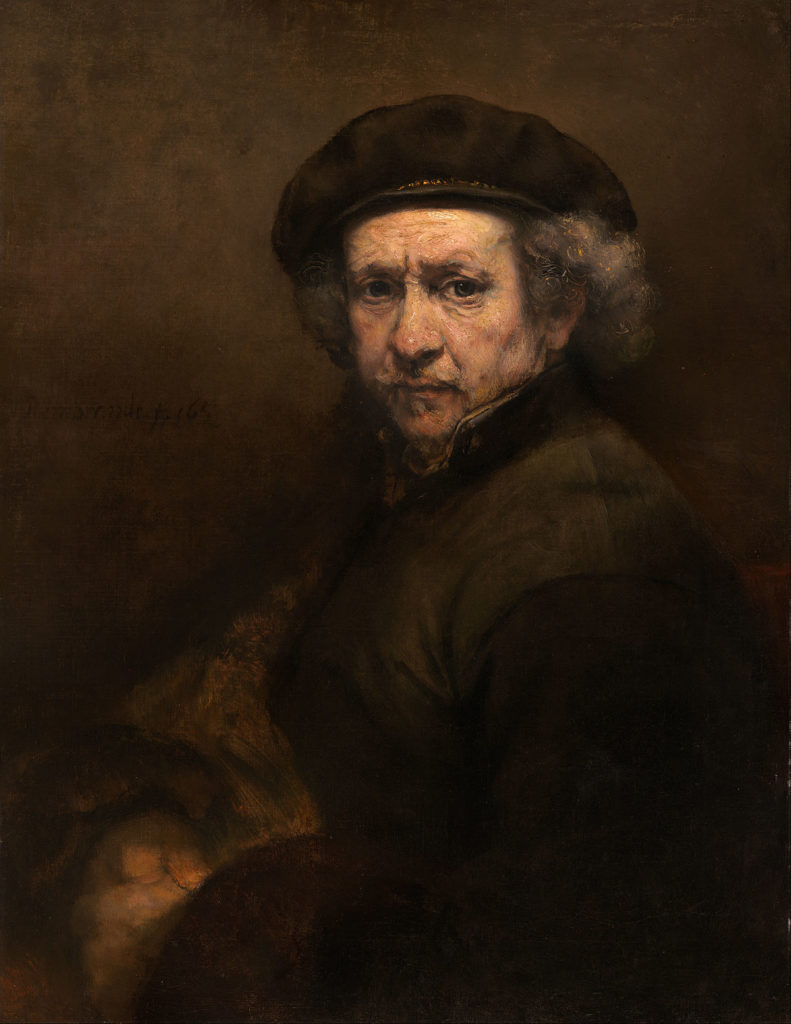 The oil painting, The Return of the Prodigal Son, is one of the final Rembrandt's paintings. As you can guess, this piece portrays the Biblical story of the son returning to his father. After years of being away and falling into poverty, the young man goes back home, confessing his sins and asking his father for forgiveness.
There have been some speculations about who the unforgiving brother is. He is either the man in the background, standing at the doorway or, as others believe, the man on the right.
Art historian H.W. Janson says that Rembrandt managed to capture a moment that leads to eternity and calls it the artist's "most moving painting". In addition, a priest Henri Nouwen was inspired by this work to write a short book "The Return of the Prodigal Son: A Story of Homecoming" in 1992.