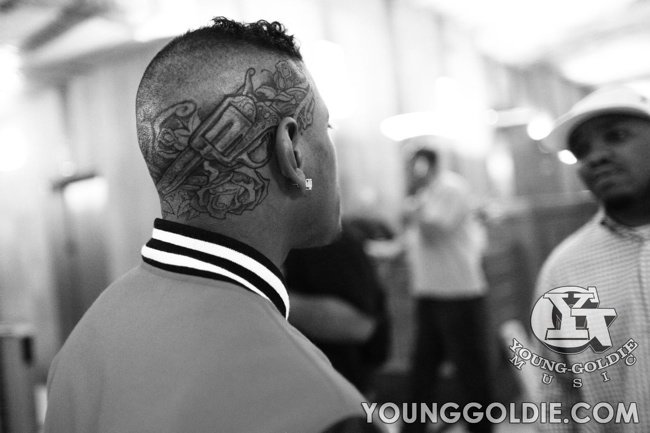 R&B singer Lloyd revealed a brand new tattoo on the back of his head on yesterday's episode of BET's 106 & Park. The tattoo, which depicts two guns lying upon a bed of roses, covers most of the space on the back of his head, which is currently shaved clean.
So far, it's unclear whether or not the ink is intended to be a tribute to the band Guns N' Roses. When asked about the tattoo, the "Dedication to My Ex" singer said that the image in meant to signify that he is a "walking contrast."

"I go from hard to soft, I go from guns to roses, which is what's on my tat," he told host Terrance J. "I like to go from the streets to the sheets."
The singer also explained that the timing of the tattoo is connected to the memory of his grandfather. "I lost my best friend in the world July 4th of last year, my grandfather, and the whole time I did it, I just thought about him, all the good times we shared," he said.
Does his tattoo get a pass or a fail stamp of approval???