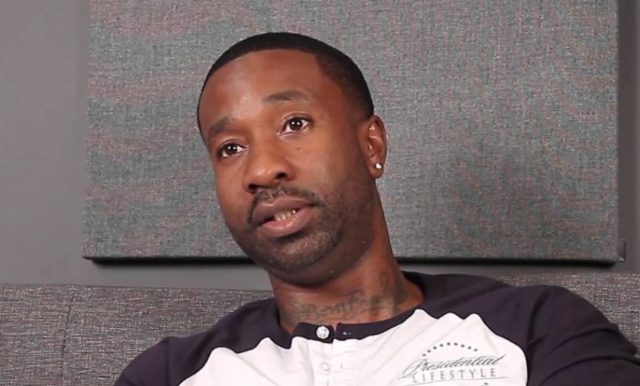 Ransom visited The Breakfast club show with Statik Selektah to talk about their upcoming project. The show asked Ransom about his past beefs which included his former partner Joe Budden, Ransom accused Joe of getting him locked up after a shooting incident.
Original Article about the shooting that Ransom spoke of.
An up-and-coming Jersey City rapper was the target of an attempted drive-by shooting last month, and police say the would-be gunman was arrested that night after he tried to hide – in a police station.

The incident occurred on Oct. 17, just weeks after a gun was fired outside a waterfront hotel while rap superstar 50 Cent was inside the lobby, but police didn't release information about the Budden incident until yesterday, saying they didn't want to jeopardize an ongoing investigation.

Joe Budden, 22, a Jersey City native whose self-ti*led album was released on the Def Jam label in June, told police he was driving his Humvee with two passengers. He said he was stopped at Gifford and Bergen avenues at about 1:30 a.m. when a man on a bicycle pulled up alongside the front passenger's window. The man, wearing a ski-mask, pulled out a handgun, pointed it at the passenger and pulled the trigger, but nothing happened, Budden told police.

The man continued to pull the trigger, but the gun only clicked and didn't fire, he said.
The masked man then turned the gun on Budden and pulled the trigger several more times, but again the gun only clicked, Budden said.

The man then said, "Ah, I'm just playing," and rode away on his bicycle, he said. But Budden followed in his Humvee, getting close enough at Brinkerhoff Street and Bergen Avenue to see the man's face – he had pulled off the ski mask – but then lost track of him on Communipaw Avenue near Crown Chicken, a half block from the West District police station.

The man apparently realized Budden was following him and jumped off his bike, dashing through a nearby doorway to hide. However, the alleged gunman – Joshua Robinson, 23, of Park Street in Jersey City – was soon arrested because the building he'd run into was Jersey City's West District Police Station. Police found Robinson crouching inside the doorway and took him into custody, reports said, adding that the officers then found a 9 mm handgun – with a bullet visibly jammed in its chamber – in the garbage can at the top of the police station's front steps.Police also recovered the ski mask and the bicycle he was riding, and Budden later identified Robinson as the gunman, according to reports.