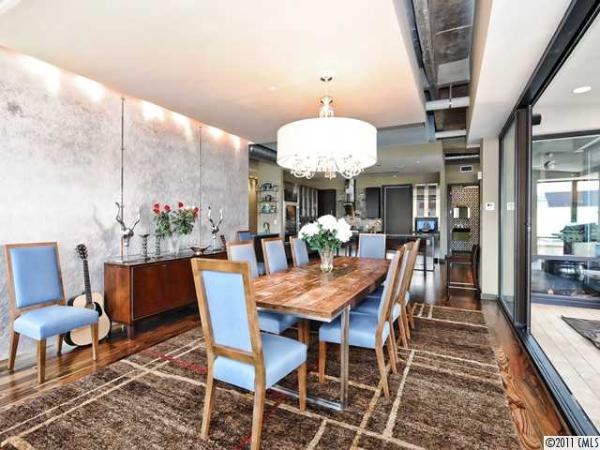 Quarterback Cam Newton found a home on the field with the Carolina Panthers last fall, and now he's found a home off of it as well.
Newton recently closed on a $1.6 million uptown condo in The Trust building, sources tell NewsChannel 36 anchor Bobby Sisk. The news was first reported last Friday by the Charlotte Business Journal.
The high-security condo includes three bedrooms and three-and-a-half bathrooms and has 3,200 square feet of living space. Among the benefits of living in the seven-unit building is a membership to the Charlotte Athletic Club, though Newton may not exactly need that amenity. The home was offered fully furnished and the complex includes a rooftop pool.
Newton will be a neighbor with Charlotte Bobcats owner Michael Jordan, who bought a condo in the same building in the summer of 2010. Former Bobcat Boris Diaw also owns a condo in the building.
The Panthers quarterback agreed to a four-year, $22 million deal in July of 2011 and went on to become the NFL's Rookie of the Year during Carolina's 6-10 season. The 22-year-old also has an endorsem**t deal with Under Armour that, according to CNBC, pays him more than $1 million per year.
Newest message board posts:
Top 10 Beyonce Throwback Pics
Pics: Koka Kola Is Too Fine For Words
Tahirah Rose: Rate from 1 to 10 (Black Girl with Freckles)
Snoop Before "The Chronic" Pic
Cool ass Anti-Theft Laptop Case