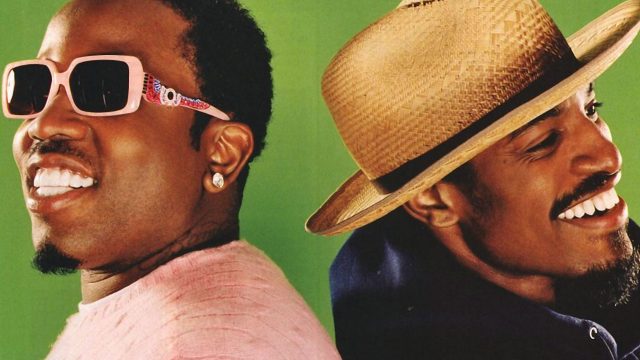 When they surprised everyone by winning 'Best New Rap Group' at the 1995 Source Awards (getting some actual boos, if you can believe it), Andre 3000 said this: "The South got something to say."
He was right because Outkast's first album Southernplayalisticadillacmuzik (that's still a hell of a word to spell) was just the first of many classics Andre 3000 and Big Boi would release in the coming decade. Merging their two musical and cultural sensibilities created a new way to look at hip-hop that many, many artists would be influenced by.
Keeping Atlanta and the 'Dirty South' as their headquarters this whole time was not accidental, as the city itself was a huge inspiration for the duo.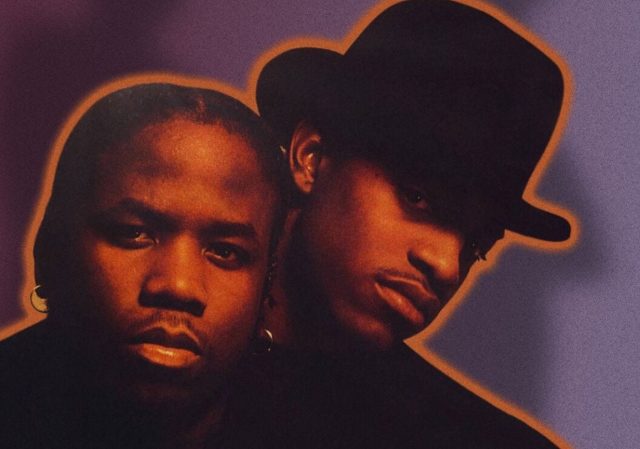 The Beginning
Seemingly unassuming spots are where musical magic can begin. John Lennon and Paul McCartney met at a garden party behind a church, and Andre '3000' Benjamin met Antwan 'Big Boi' Patton at Lenox Square shopping mall when they were teenagers.
Both of them went through some familial challenges growing up, as Benjamin's parents were divorced and he lived with his father, whereas Patton had ten siblings to deal with. They competed against in each other in rap battles before deciding they should team up, and because music producers in Atlanta were always on the lookout for fresh talent, the Organized Noize production team (made up of Sleepy Brown, Rico Wade, and Ray Murray) quickly helped them write and record their debut album, Southernplayalisticadillacmuzik.
What sets this beginning apart is quintessentially Atlanta: Working together to reach the top. Andre 3000 and Big Boi could have attempted to go it alone, and it could have been one producer that found one of them. But making it a group effort and sharing the success meant even more people associated with them could also be helped and supported. No one member was elevated over anyone else.
The first single of their debut, 'Player's Ball' (a reference to pimps getting together), is a perfect example of how Outkast would continue to challenge the conventions of the hip hop genre. While they would embrace and even celebrate the gangster lifestyle (which seemed to be expected when rapping in the early nineties) of having plenty of Group Fun at wild parties, there would always be a bit of introspection about the tough life that the two of them had growing up in Atlanta.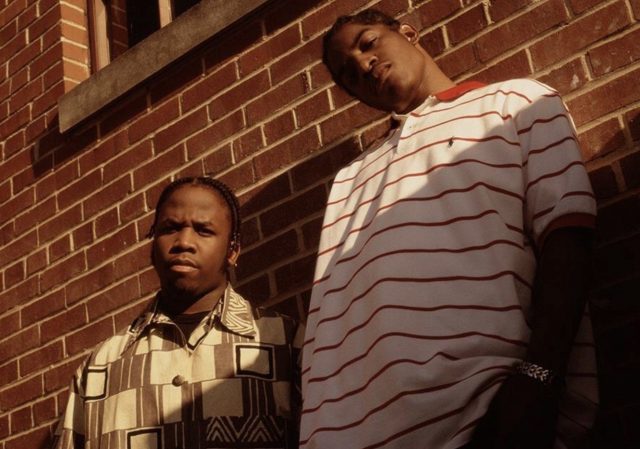 Reaching Up and Branching Out
Southernplayalisticadillacmuzik got as high as 20 on the Billboard charts, and Outkast didn't waste any time in working on their follow-up. The awards they won at the Source awards gave them even more attention, and when their second record, ATLiens (a combination of the shorthand term for Atlanta and 'aliens, suggesting they were a mix of the familiar and strange), dropped in the summer of 1996, it got to number two.
'Elevators' was their first true pop hit, but even with safer beats, 3000's and Big Boi's wild rap styles pulled hardcore hip-hop fans in. The whole album was a musical feast since the two of them and Organized Noize added disparate genres like psych-rock, gospel and dub reggae to the now traditional sounds of r&b samples and turntable scratches.
Some of the lyrics left planet earth entirely, as the two of them were experiencing plenty of changes in their personal lives. 3000 seemed to quickly tire of the gangster lifestyle persona, going vegetarian and quitting drugs, while Big Boi reflected on his role as a new father. All of which added to create a musical opus that is constantly rated as one of the best hip hop albums of all time.
This run would continue with 1998's Aquemini (a combination of the mens' two astrological signs), and once again hit number 2 on the charts. Songs like 'Return of the G' had that gangster feel, whereas 'Liberation' had that epic Prince feel to it, while reflecting on fame and its effects. Years later, many critics saw shades of this album in Kendrick Lamar's Good Kid, MAAD City.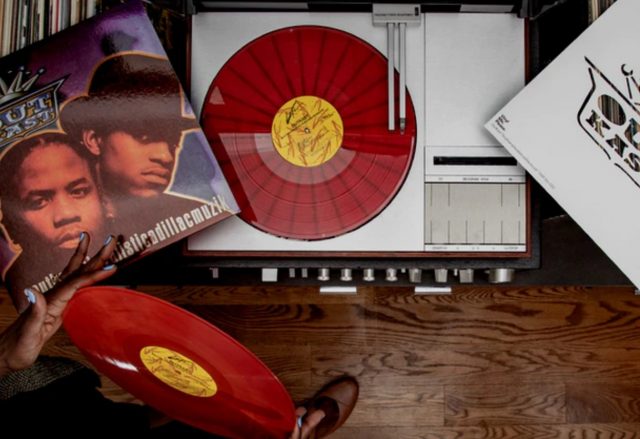 Getting the Whole World on Your Side
From the start, Outkast was more about making albums than just hit singles. 2000's Stankonia was built the same way, being a sprawling masterpiece of different styles and sounds with plenty of guest verses by local artists like Killer Mike.
But then something funny happened. 'Ms. Jackson' caught fire (helped with an amusing music video), and it became the band's first number-one single. The other singles were just as successful, with the wild and explosive 'B.O.B.' constantly being cited as one of the best tracks of the decade, and 'So Fresh, So Clean' still being one of the sexiest grooves in recent memory.
By now Outkast helped Atlanta claim to be the third hip-hop capital in the country, and the band was subject to glowing retrospectives from major music publications.
Merging Andre 3000's and Big Boi's divergent personalities and musical tastes became more and more difficult which is why the next album essentially became two separate solo records put together, creating Speakerboxxx/The Love Below (the former being Big Boi's, the latter being Andre 3000's).
Being a two-hour epic that should almost be listened to in pieces instead of all in one go, there is a dizzying mix of influences, from indie rock to electronica, along with more familiar hip hop and funk-focused material. Two number one hit singles came from the album, Big Boi's r&b influenced 'The Way You Move' (later covered by Kenny G, because that hook is so good), as well as the phenomenon simply known as 'Hey Ya!' But just as Outkast seemed poised to be the biggest band in the world, the group seemingly drifted too far apart, with 2006's Idlewild soundtrack album the last time that the two of them would work together in the studio.
While fans may still hold up some hope that there might be more music in the future, no one can deny that it was fun while it lasted, especially if you happened to be in Atlanta the whole time.