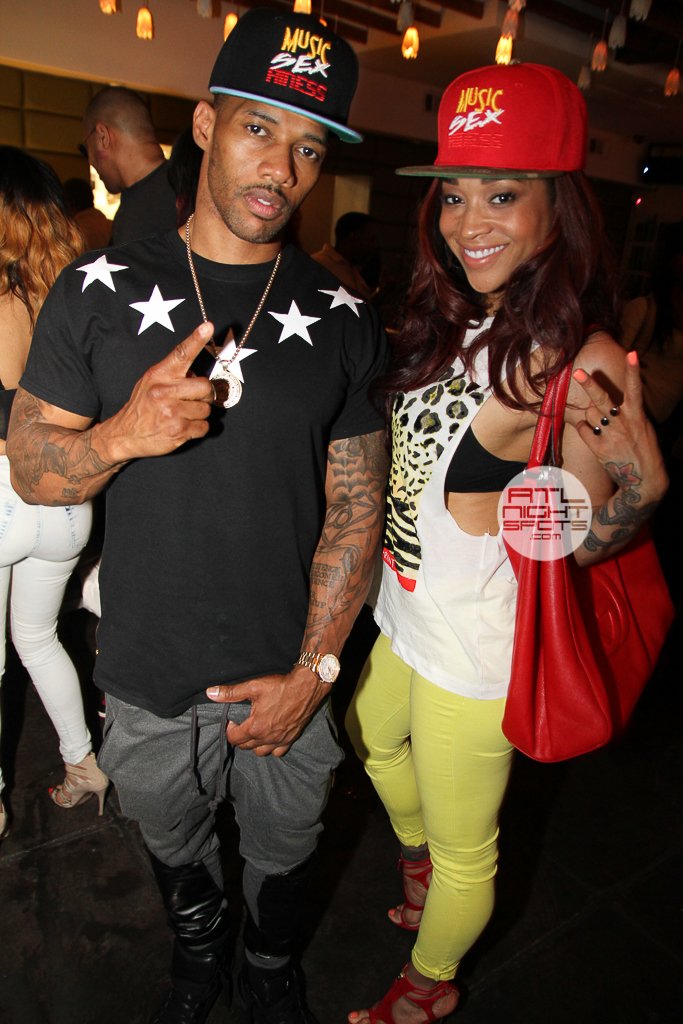 Love & Hip Hop Atlanta star Mimi Faust is giving new meaning to the term "adult star" these days — now that she and boyfriend Nikko are the stars of a new sex tape.
Several months ago, a few blogs caught wind of some photos that might have been Mimi and Nikko getting dirty between the sheets, but nothing had been confirmed. Now, Vivid Entertainment owner Steve Hirsch reveals to TMZ that he got hold of the steamy vid and reached out to Mimi and Nikko for consent to make the raunchy tape go public.
According to Steve, the Love & Hip Hop producers even signed off on the video hitting masses, possibly in an attempt to add more drama to the show as Season 3 is set to premiere May 5.
TMZ has photos from the tape, which is called Mimi & Nikko: Scandal in Atlanta,and apparently it's a pretty hardcore performance.
Sigh. We can only wonder what Mimi's baby daddy and Love & Hip Hop Atlanta co-star Stevie J. has to say about this. Let's not forget, he has had his share of leaked sex tapes as well (with rapper ex-girlfriend Eve), but then again, this was before their three-year-old daughter Eva came into the picture.
Mimi and Nikko's flick is set scheduled to release sometime later this month, presumably before the Love & Hip Hop Atlanta Season 3 premiere on Monday, May 5th at 9 p.m. ET on VH1.
What do you think about Mimi Faust's decision to release sex tape with her boyfriend Nikko? Sound off with your thoughts in the comments below!
Source: TMZ