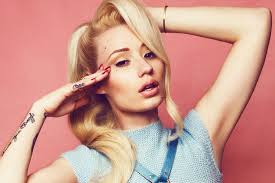 Iggy Azalea's ex-boyfriendand former manager, Jefe Wine, says the Rap star behind "Fancy" signed off on the alleged sex tape that features the former couple, which is reportedly being shopped, according to TMZ.
The report claims Wine has exclusive rights to
"manufacture, sell, distribute and advertise 'any' recording embodying visual images"
thanks to a contract Azalea signed in 2009. While Azalea may have signed the contract thinking about music videos and songs, Wine believes the contract gives him permission to release the sex tape, too.
Wine, who says Azalea cannot stop him from selling the tape, adds that he also has the rights to create a website to market Azalea. He believes he can make a site for the sex tape, also, according to the report.
Wine, who has said he is the man in the video with Azalea, has also said that the clip is authentic.
Azalea initially denied the existence of a sex tape and has since continued to condemn any release of a video featuring sex acts, saying it makes her sick to see media coverage of the alleged footage. She also added:
"Anyone who releases or attempts to make profit off someone else's intimate moments against their will is a sex offender,"
a statement the rapper made via Twitter.
Azalea's lawyers have also threatened to sue Vivid, a company that was reportedly interested in purchasing the tape.