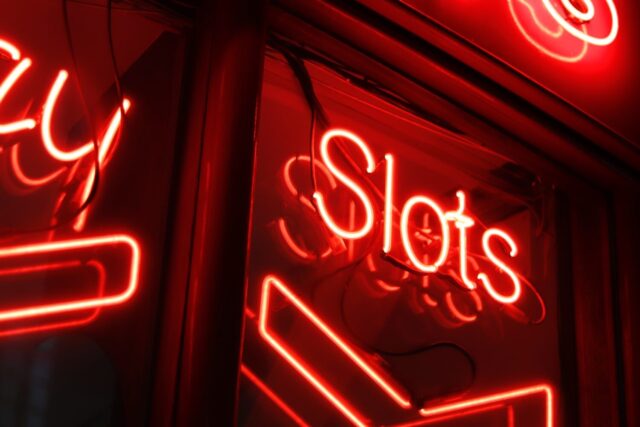 Slot machines have become a mainstay of casino entertainment, captivating players for over a century with their mesmerising visuals and exhilarating gameplay. However, these gaming machines have a rich history that spans from simple mechanical contraptions to today's digital marvels.
This journey reflects a tale of invention, innovation, and continual evolution, driven by technological advancements and the gaming industry's desire to enhance player experience. Let's take a dive into the fascinating history of slots, from their humble beginnings to the complex, feature-rich games we enjoy today.
When did the development of slot games begin?
The development of slot games began in the late 19th century. The first slot machine, called the Liberty Bell, was invented by Charles Fey in San Francisco in 1895. It was a simple mechanical device with three spinning reels that contained five symbols: horseshoes, diamonds, spades, hearts, and a Liberty Bell, which also gave the machine its name.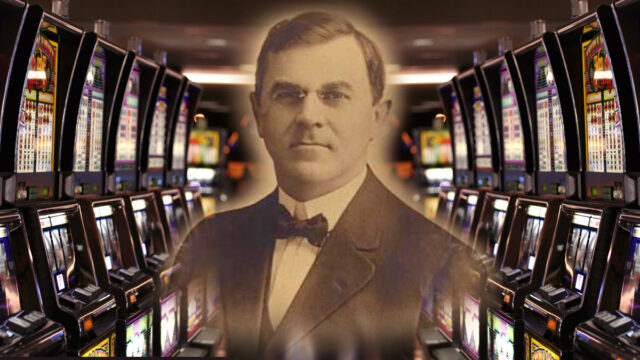 Early pioneers
Charles Fey is undoubtedly the most important pioneer in the field of slot machines. His Liberty Bell slot machine was the first of its kind and set the standard for the mechanical slot machines of the early 20th century.
Another key player in the history of slot machines is Herbert Mills. In 1907, Mills produced the Operator Bell, a slot machine similar to Fey's Liberty Bell but with the added feature of a coin hopper.
In 1963, Bally Technologies developed the first electromechanical slot machine called Money Honey. This marked a significant milestone as it led to the introduction of electronic components in slot machines which improved gameplay and allowed for larger jackpots.
How has technology evolved?
The technology used in slot games has come a long way since the mechanical designs of the late 19th and early 20th century.
After the introduction of electromechanical machines in the 1960s, the development of video slot machines in the mid-1970s revolutionised the industry. These games used video screens instead of spinning reels and allowed for more complex games with multiple paylines.
The rise of the internet in the 1990s brought about online slot games, which took the gaming experience to a whole new level with the convenience of playing from home.
Today, technology continues to evolve with mobile gaming, 3D graphics, and even virtual reality slot games. Developers are constantly innovating to enhance the player experience with better graphics, more complex narratives, and more ways to win.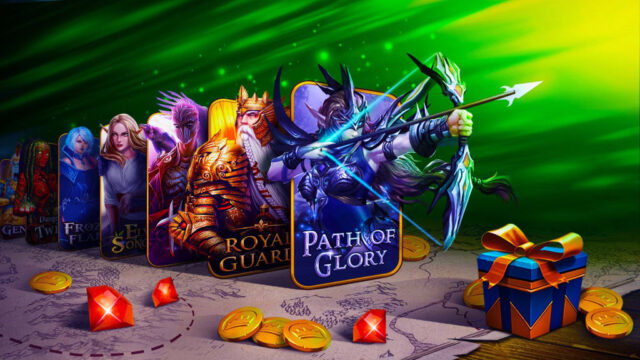 Slots game developers: achievements
Major milestones in slot game development include:
The invention of the first slot machine by Charles Fey in 1895.
The production of the Operator Bell by Herbert Mills in 1907.
The development of the first electromechanical slot machine (Money Honey) by Bally Technologies in 1963.
The creation of video slot machines in the mid-1970s.
The advent of online slot games in the 1990s marked another important milestone, offering players unprecedented convenience and a new platform for game developers. The rise of mobile gaming in the early 21st century has also been a key development, allowing players to enjoy slot games anywhere, anytime.
What are Some Iconic Slot Games From Each Era?
In the era of mechanical slot machines, the Liberty Bell and the Operator Bell were the most iconic games. With the advent of electromechanical machines, Money Honey became a standout.
One of the most well-known video slot machines from the 1970s is Fortune Coin, developed by Fortune Coin Co. It was the first true video slot and was eventually bought by IGT, another major player in the industry.
In the online slot games era, some iconic games include 'Starburst' and 'Gonzo's Quest' from NetEnt, 'Mega Moolah' from Microgaming, known for its huge progressive jackpots, and 'Book of Ra' from Novomatic. In the current era, mobile slot games like 'Age of the Gods' by Playtech and 'Mega Fortune' by NetEnt have gained widespread popularity.
Sweepstakes Slots & Software Today
The leading developers of sweepstakes slot games today include Pragmatic Play, NetEnt, Relax Gaming, Microgaming, and IGT. These companies have established a strong reputation in the global gaming industry, and players widely enjoy their sweepstakes slots.
Pragmatic Play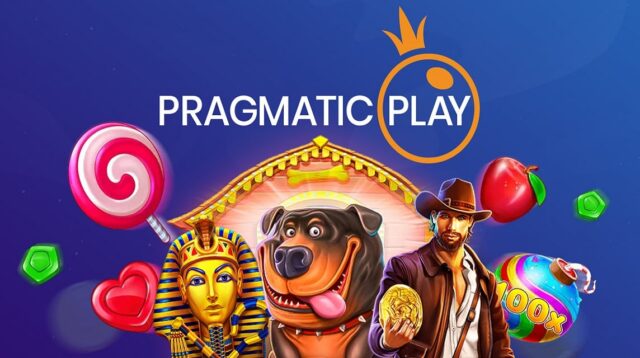 Founded in 2015, Pragmatic Play has quickly become one of the leading game providers in the gambling industry. They are known for delivering innovative, regulation-compliant games that feature compelling gameplay and immersive graphics.
Their portfolio includes a wide range of sweepstakes slots, each one designed with a distinct theme and generous bonus features.
NetEnt
Established in 1996, NetEnt is one of the pioneers in online gaming. Based in Sweden, NetEnt has a global presence with a catalog of games that span a variety of themes and formats.
Their sweepstakes slots are highly regarded for their superior graphics, seamless gameplay, and high payout rates. They consistently push the boundaries of innovation, resulting in a highly engaging player experience.
Relax Gaming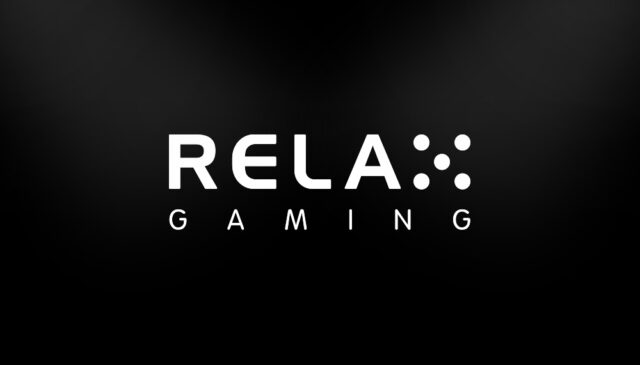 Relax Gaming, founded in 2010, offers a wide range of high-quality gaming solutions. They have carved a niche in the sweepstakes slot game sector with their innovative game designs and features.
Their commitment to enhancing the player experience is evident in their engaging themes, stunning graphics, and unique in-game bonuses.
Microgaming
Microgaming is one of the industry giants, credited with launching the first true online casino software in 1994. Their sweepstakes slots range from classic themes to branded content, each boasting impressive graphics and sounds.
Their commitment to fairness, reliability, and innovation has earned them a solid reputation among players and operators alike.
IGT (International Game Technology)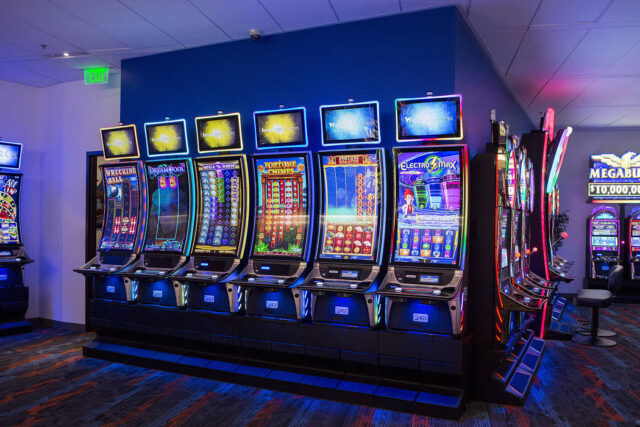 IGT, with decades of experience in gaming and lottery, has become a global leader in the industry. Their sweepstakes slots are popular due to their rich features, high-quality graphics, and immersive sound effects.
IGT continually seeks to innovate and provide solutions that deliver the best gaming experience. Their longstanding commitment to innovation and game design sets them apart in the competitive gaming market.
Popular Games from Top Developers
Each of these developers has a unique catalog of sweepstakes slots that are popular among players:
Pragmatic Play, for instance, is known for games such as "Wolf Gold" and "The Dog House".
NetEnt's popular games include "Starburst" and "Gonzo's Quest".
Relax Gaming has made a name with games like "Money Train 2", while Microgaming's "Mega Moolah" is a fan favorite.
IGT's "Cleopatra" and "Wheel of Fortune" are classic sweepstakes slots that are widely recognized.
Unique Features of Leading Sweeps Slot Developers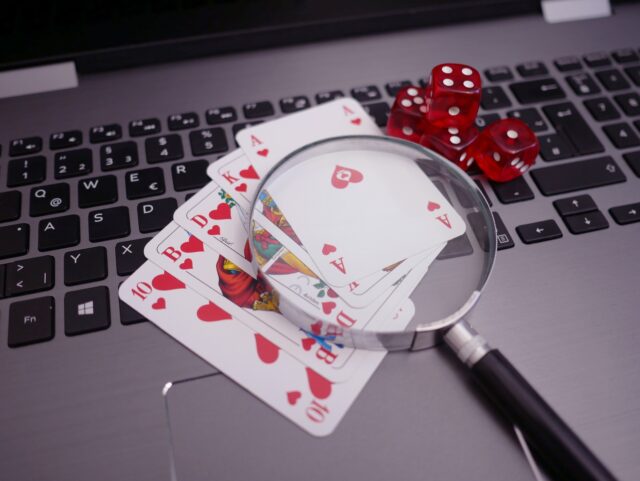 While the gameplay across different developers may share commonalities, what sets these top sweepstakes slot game developers apart is their innovative use of dual currencies.
Instead of real money, most of these games employ a dual currency system that enhances the player's gaming experience and ensures a fair and legal gaming environment.
Influence on the Sweepstakes Industry
The influence of these developers on the sweepstakes casino and gaming industry cannot be overstated. Their games are not only popular among regular players, but are also featured by popular gaming streamers, increasing their visibility and recognition.
This wider recognition has subsequently propelled the popularity of sweepstakes slots, further solidifying the status of these developers in the industry.
Player Feedback on Sweeps Slots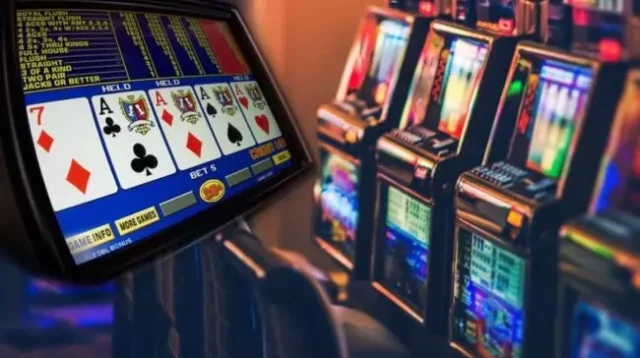 Player feedback and reviews for sweepstakes slot games from these developers have generally been positive. Players often cite the high-quality graphics, engaging gameplay, and fair dual currency system as reasons for their enjoyment.
Additionally, the games' widespread recognition and popularity due to endorsements from gaming streamers also contribute to their appeal. However, as with all games, player experiences vary, and it's important for developers to continually seek feedback and make improvements.
Conclusion
From the birth of Charles Fey's Liberty Bell to the rise of online and mobile gaming, slot game development has come a long way. Today, industry giants like Pragmatic Play, NetEnt, Relax Gaming, Microgaming, and IGT lead the pack, producing high-quality sweepstakes slots that push the envelope of innovation.
Their profound influence has shaped the industry, driving the popularity of sweepstakes slots beyond traditional platforms and onto streaming channels. Player feedback attests to the success of these developers, praising their immersive graphics, engaging gameplay, and unique features like dual currency systems.