The Czech capital Prague is the fifth most popular European city for tourists, which at the end of the tourist season sums up that more people visit Prague than the overall number of inhabitants.
But, in addition to the river of tourists, there's another river flowing through Prague called the Vltava, inseparable from the city itself, on whose right bank the medieval city center is located, today on the UNESCO list of protected world heritage. Speaking of the "liquids", the people of Prague, like all Czechs, love good beer so much that they drink the most liters of beer per capita in the world! So, it's no surprise that local beers are of excellent quality. And that beer is one of the primary motives why people travel to see Prague.
As for how much time you should spend in Prague, to soak it in fully, don't go to Prague if you can't set aside at least three full days for it. If you have never been to this city, visiting the Old Town (Staré Město) with the famous Old Town Square (Staroměstské náměstí) is a must, cross the Charles Bridge, visit the square where the Velvet Revolution took place, visit the world's largest castle Pražský hrad and at the end, you are sure to find some good local pub.
These are the things every prepared traveler goes to visit when in Prague, but what to do if you've booked your trip and you're single… We'll give you some suggestions for the fun things you can do in Prague if you're single.
1. Experience the beer spa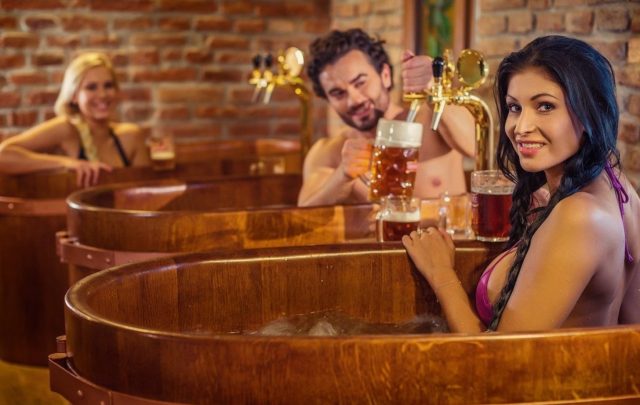 If you want to relax from a stressful everyday life routine, beer wellness is the right solution for you. Treatments with barley and bathing in beer are the main benefits of these specialized places, which are attended by an increasing number of men. Doesn't that sound interesting to the single ladies?
Not only does the beer spa guarantee relaxation, but it also offers several cosmetic treatments and massages that will detoxify the body and beautify the appearance of the skin. Of course, the treatments are backed up by kegs of premium beer that guests enjoy in unlimited quantities.
Beer spas in Prague are one of the first such open wellness centers in the world. Guests are guaranteed privacy in a pleasantly decorated space and wooden tubs.
This type of wellness is usually typical for famous beer destinations such as Belgium (Brussels) and Germany (Cologne) but is a rising trend and recently was adopted by the USA as well.
2. Go clubbing in the city's best nightclubs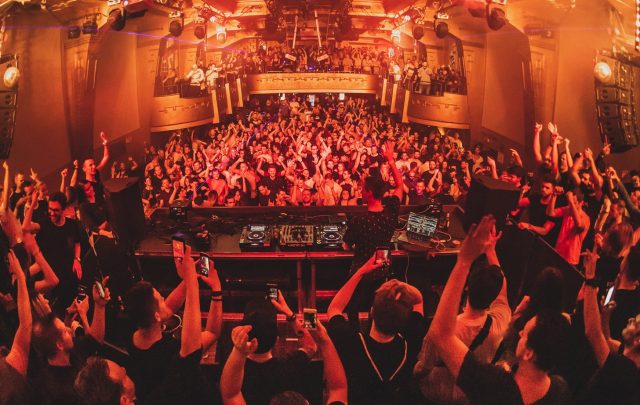 Aside from bear, Prague is also known for a very rich nightlife, offering different music and entertainment.
Karlovy Lázne, right next to the Charles Bridge, is a five-level entertainment factory with five different floors, each with a different kind of music. Enjoy a house, disco music, a combination of '60s, 80's, rock, or whatever is already offered that evening. When you're tired and you've had enough of everything, head to the top floor, where you can recline on comfy couches and gather strength to continue partying or simply wait for friends to have fun somewhere else. Drink prices are extremely affordable for the club, but the big drawback is the crowds that are created on the wardrobe, so it is recommended to arm yourself with patience because of a lot of waiting time.
One of Prague's most famous clubs, Duplex, is located on Wenceslas Square and is somewhat more exclusive than Karlovy Lazny. It is beautifully decorated, offers a great view of the city, and is known as the venue that hosted Mick Jagger's 60th birthday celebration. The club confirmed its quality by getting a membership in the 'The world's finest clubs', but despite this prestigious title, the prices in Duplex are moderate.
When it comes to others, there are some with less "make-up", like Roxy, but with a really impressive list of performers who performed there – Faithless, Franz Ferdinand, Róisín Murphy, Kosheen, etc., and Radost FX where you can enjoy house music and high-quality R'n'B rhythms.
3. Who says you have to be single in Prague?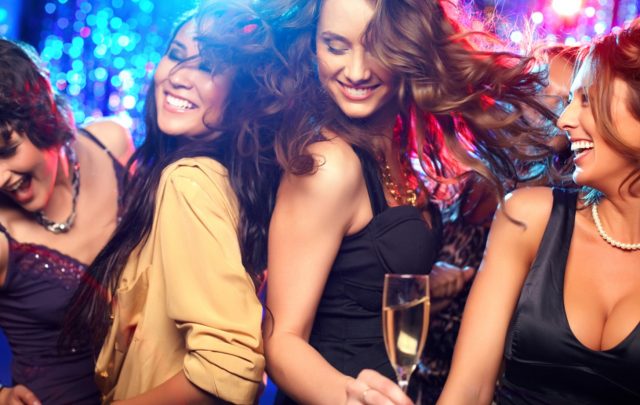 Prague is one of those destinations you don't have to be single in unless you don't want to. There many services, such as topescort.com that offer you company for a price. If you haven't experienced something like this before, then maybe treat yourself with a unique adventure and get out of your comfort zone for a while.
4. Don't miss the opportunity to visit Karlovy Vary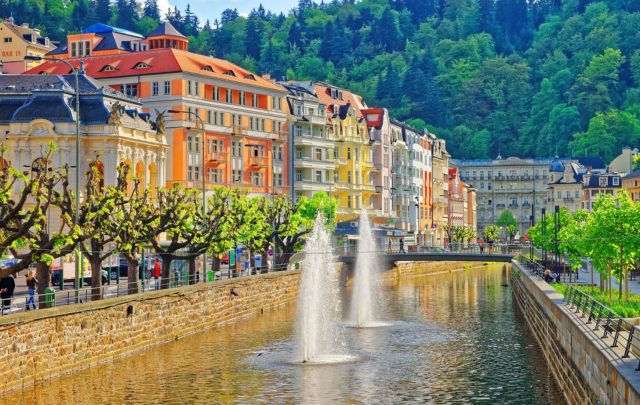 When you get tired from all the clubbing, you can decide to go on a day trip by bus from Prague to Karlovy Vary – it's just an hour or two outside the city.  Karlovy Vary is a popular tourist town offering many thermal spas. The city is also known for a museum dedicated to a world-famous Czech herbal liqueur brand called Becherovka.  An excellent excuse to switch to something else then beer.
Karlovy Vary is surrounded by three rivers Ohra, Tepla and Rolava. The walk along the river bank has various shops of famous brands such as Escada, Gucci, Chanel, and others. Why not treat yourself with some fancy shopping? An interesting fact about Karlovy Vary is that James Bond Casino Royale from 2006 was filmed in this city, but it had the role of Montenegro. Walking around the city center you could spot some of the famous locations, and one of them is certainly the Gradhotel Pupp, dating all the way from 1701. The first owner of the hotel was a famous and well-respected pastry chef, so give yourself some additional TLC and try a pastry.
Being single in Prague will be fun, and might make you spoil yourself a bit. Prague is best visited out of season (so not in summer and during Advent) if you want to avoid the crowds. Of course, because of that, you may miss some of the atmospheres, but Prague is fascinating at any time of the year.