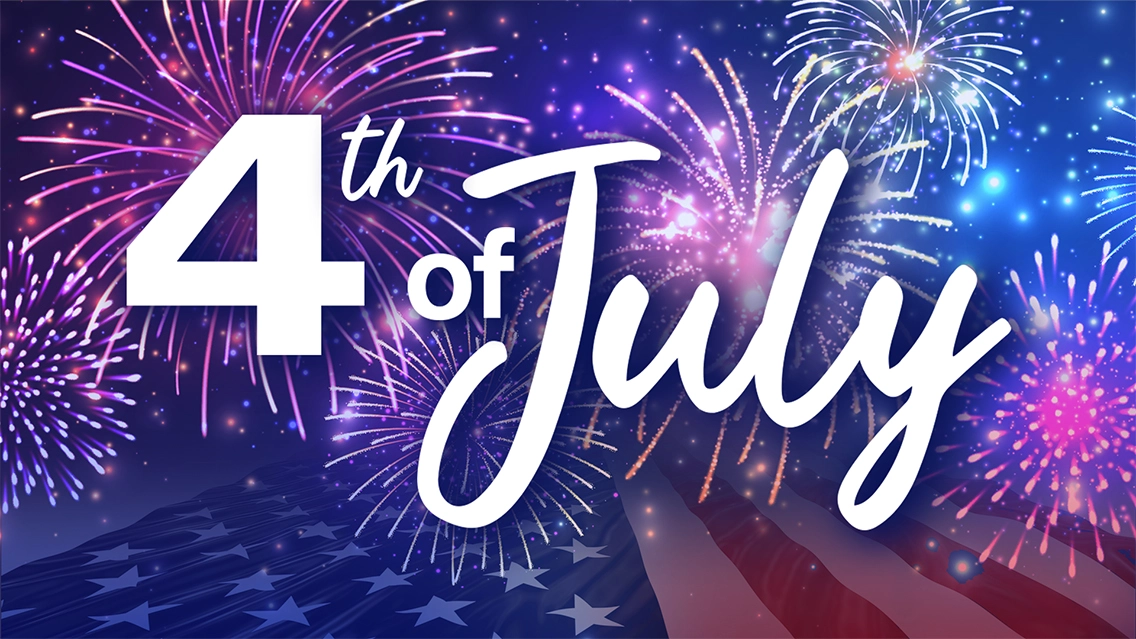 Atlanta's Fourth of July celebrations include a variety of traditional activities for both visitors and residents to enjoy. The day commemorating America's independence in Atlanta is always jam-packed with exciting events. There are numerous activities available, ranging from late-night parties and fireworks displays to food, drinks and prevalent annual parades.
America's Independence Day holiday has been observed in a variety of ways. However, most people nowadays simply enjoy spending time outside with their friends and family. We have put together some budget-friendly holiday ideas for you this year in Atlanta.
In addition to these activities in Atlanta, we've got several other locations to add to your list of potential holiday destinations.
1. Attend a Fourth of July fireworks display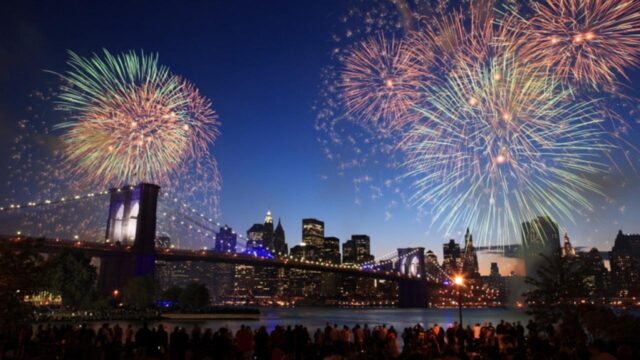 Attending a Fourth of July fireworks display is one of the most enjoyable Fourth of July activities in Atlanta. You can't go wrong with fireworks for Independence Day. If you don't feel like doing them yourself, go to Stone Mountain Park for its exciting Fourth Celebration.
Furthermore, if you live in a fire-prone area, you might not be allowed to witness a live fireworks display. However, you can watch them live on TV through a live video stream. This is a fun way to watch the fireworks celebrations from different places. As a result, you also get to enjoy these stunning views from your house without moving.
2. Plan a cookout or BBQ in a nearby park with family and friends
Hamburgers and hot dogs are traditional American foods. Grilling is an excellent way to commemorate the Fourth of July in Atlanta. Picnic and barbecue places are available in most Atlanta parks. Shelters can be found for large groups, or you can simply stake out the finest table and grill ahead of schedule in the day.
Side dishes are just as essential as the meat on the grill. Common Fourth of July picnic foods include coleslaw, potato salad, fruits and vegetables, and fun holiday desserts. Once you invite your family and friends, you can ask them to bring anything to grill and a side meal to share with everyone.
3. Attend a block party and meet your neighbors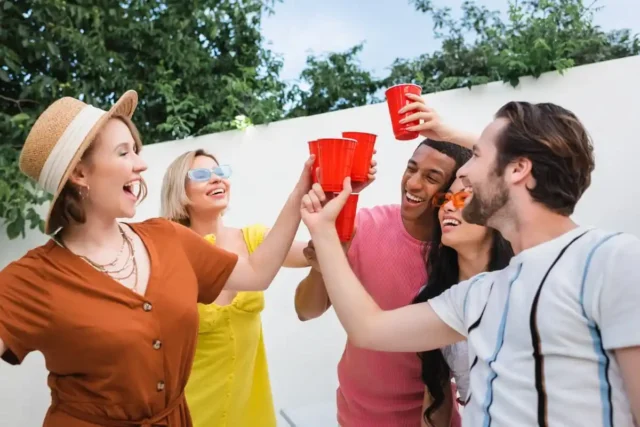 Another common Fourth of July celebration activity is block parties. If you want to organize your own, you can contact Atlanta city officials. You may need to provide some information they'll require to close your area to traffic for one night and permit everyone to have fun together.
Furthermore, you can hire someone to play live music or simply set up some speakers with a playlist. Make it a pot luck event, with everyone bringing a dish to share. Kids will have the chance to run around on the street with greater safety.
4. Get a front-row seat to Atlanta's annual Fourth of July parade
Some cities offer parades with themed floats, while others simply feature performers and other local organizations. On the Fourth of July, school bands, dance groups, and local celebrities will take to the streets across the US, and Atlanta is never left out. Parades are a common type of holiday celebration in Atlanta. In any case, you and your family will enjoy an hour or so of entertainment and fresh air. You can bring a bag for your younger children to gather the stickers, candy, and fun little toys that many people might share.
5. Throw an Independence Day party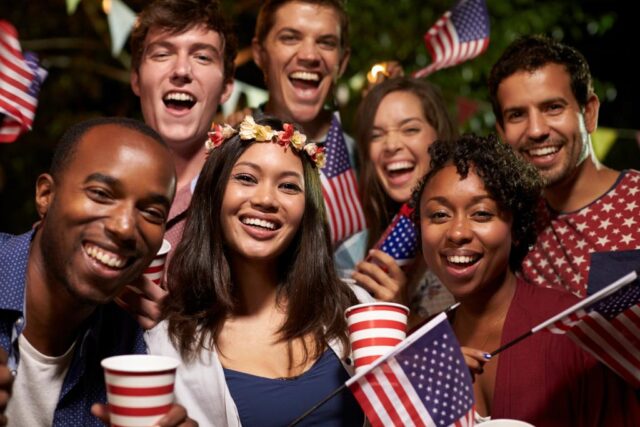 If you want to throw your own Fourth of July celebrations this year, you'll find numerous budget-friendly ideas that will have people looking forward to your party. What you serve your guests is the most important aspect of any part.
If you're making your own food, you can consider an Independence Day-themed food style. Choose items in the American colors of red, blue, and white. You can also serve exciting cocktails or beer in red, blue, and white cans for drinks. Red, white, and blue should be used in your party decorations. Place your DIY hat on your head and put together streamers around the backyard. You can use anything at all with an American flag on it, so check around your house to make use of what you have already.
It's a good idea to have some fun activities ready for guests who have younger children. Try a variety of cool and peaceful activities as well as fun outdoor activities to burn off some energy. For adult party activities, you can play simple lawn games. You can also include grown-ups in any kid game.
6. Locate an ice cream truck
Nothing says summer like ice cream treats and the sound of an old-fashioned ice cream truck. You can make it a family game to see who tracks one down first. Create a playlist and drive around looking for the one that has every flavour. If you're not concerned with the sugar risks, you could even try more than one and see which one your family prefers.
7. Visit Château Elan for the weekend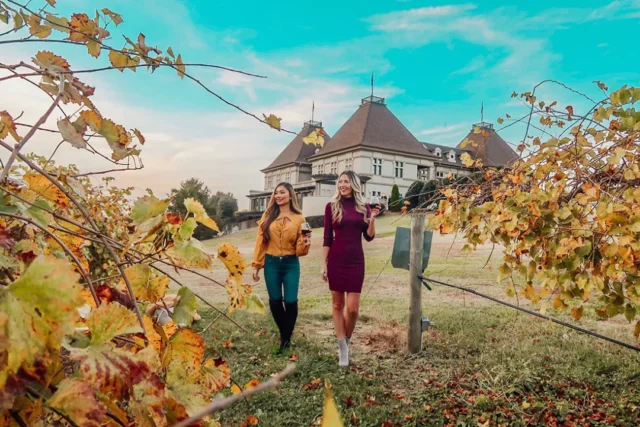 Cookouts are a sure bet for the Fourth of July. If you want to shake things up a little this year, consider staying at Château Elan. The resort and winery host a Fourth of July Weekend Spectacular, and visiting guests can enjoy a variety of Independence Day activities. This includes an everyday pool party, a cocktail crawl, an entire Fourth of July cookout, and numerous fireworks displays. If you've been looking for an excuse to take a staycation, this is it.
8. The Thrill of Gambling on the 4th of July
While traditional 4th of July activities like BBQs and fireworks displays can be fun, gambling adds a new level of excitement to the holiday. Many people choose to gamble during this time to celebrate the nation's independence and try their luck at winning big. Several nearby states, including Florida and Alabama, offer legal gambling options. These casinos are typically open 24/7, so you can gamble at any time of day. To read more interesting articles, you can find more on this page.