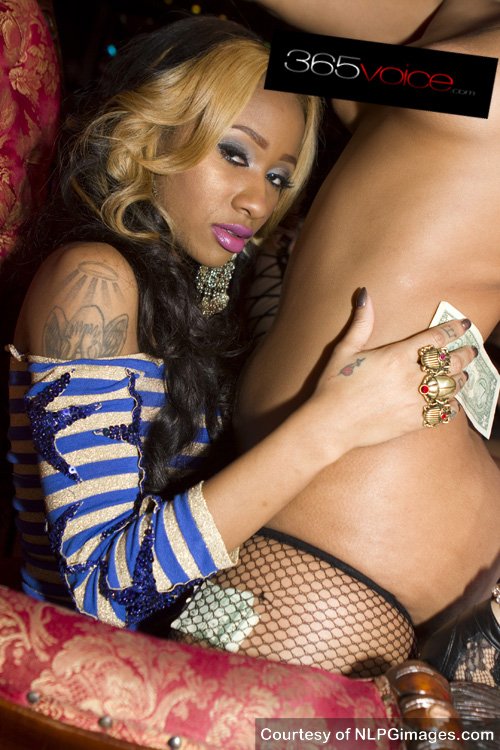 Nicki Minaj isn't the only female rapper who really really likes women. Diamond was spotted getting her lap dance on in Miami's King of Diamonds strip club.
According to 365voice.com
Diamond was caught on camera about to dive in head first into the 'bearded oyster' of a stripper at King of Diamonds, Miami's premiere gentleman's club on Sunday night.

Diamond was looking a little too familiar with the stripper's 'wonder down under' as she slipped her little private dancer ones. Either she was too messed up to care about the camera guys snapping away or it's just no shame in her punani eating game.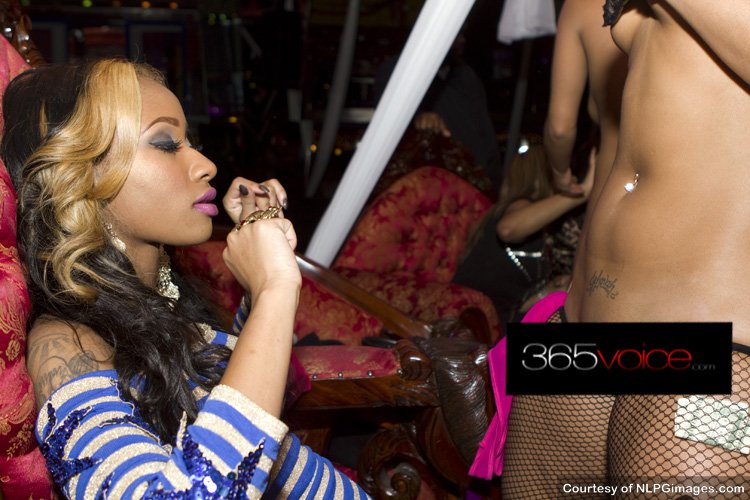 Newest message board posts:
Jay-Z And Creole Simba Hit The Streets of NYC
Pics of Nicole Murphy & Daughters
Celebs @ Lakers vs. Thunder
Star & Buckwild make Jamie Fox uncomfortable in Interview gets cut short
Monica and Shannon Brown Are Married
Lauryn Hills Stands Up Fans In Atlanta
Yo Gotti – Fire Flame (Remix)
Ace Hood ft. Rick Ross – Hustle Hard Rmx
Wiz Khalifa & Snoop Dogg – Dat Good Video