It was all a dream for Instagram vixen Kayla Phillips.
It began with Man Crush Everyday post in January, which is just what gorgeous model Kayla Phillips posted as she shared a picture of herself and NFL baller DeSean Jackson.
Fast forward to May.. now she is months pregnant you don't have to be good in math to know that Redskins Jackson knocked her up with the quickness.
Hopefully he doesn't turn into T.O.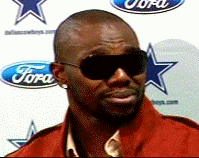 Apparently she is 23 with a 5 year old already, good luck to him.