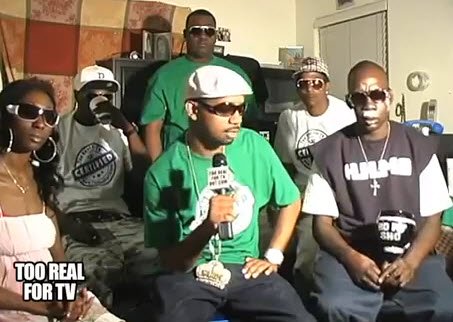 Former Three Six Mafia member Crunchy Black was shot in the face and leg while out in Las Vegas last week.
Fresh out of the hospital he hits the studio and grants an interview to Too Real For TV. Black talks about the shooting and where his career is headed. The Memphis rapper says the incident won't stop his grind.
"Just cause a n*gga shot me in my jaw, man you ain't do nothing but make me look like Popeye and eat some spinach n*gga," Black said.