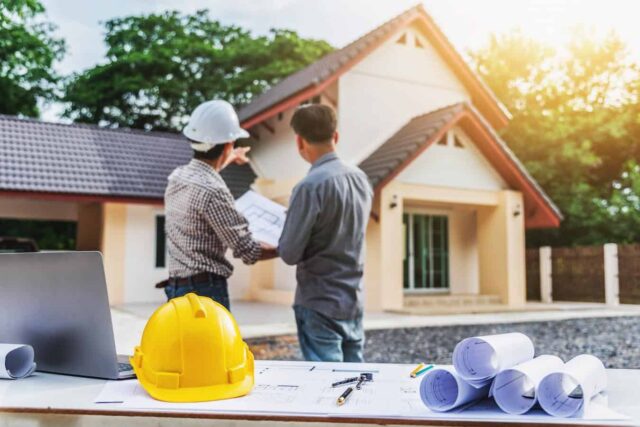 Before you start building your own house, you need to be aware of all the costs involved. With national surveys showing that average construction costs of single-family homes rack up to $114 per square foot, it's crucial to know what your budget will cover.
In addition, Lakeside Hire offers tools that you need for a project site as safe and simple as possible within your budget. To help you navigate your way through this process, we've compiled a complete breakdown of all the project costs involved in building a home.
The Average Cost to Build a House
The average cost to build your own house in the United States ranges from around $121,000 to over $450,000. This is the national average, but costs can change depending on your high-end or low-end needs. Factors such as the location, size, labor, material expenses, and current housing market rates will directly impact the total costs.
A Breakdown of the Average Cost to Build a House by Size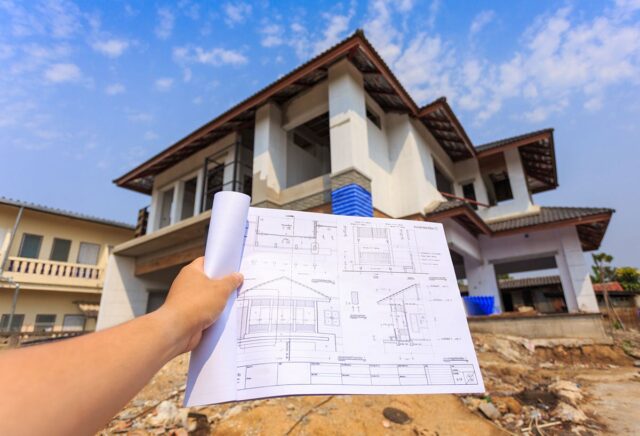 Here's a breakdown of the average costs for both low-end and high-end house constructions.
Low-end
| | |
| --- | --- |
| Square Feet | Average Cost |
| 800 | $80,000 – $160,000 |
| 900 | $90,000 – $180,000 |
| 1,000 | $100,000 – $200,000 |
| 1,200 | $120,000 – $240,000 |
High-end
| | |
| --- | --- |
| Square Feet | Average Cost |
| 2,700 | $270,000 – $540,000 |
| 3,000 | $300,000 – $600,000 |
| 4,000 | $400,000 – $800,000 |
| 5,000 | $500,000 – $1,000,000 |
The Main Costs to Build a House
Keep in mind that construction costs can differ depending on where you live and when you buy. Several of the main costs may also vary depending on your architectural plans.
We've made it easier to understand these costs by using the NAHB Economics and Housing Policy Group data.
The table below details the breakdown for a $485,000 house. You can see the average cost of each service and its share of the price as a percentage.
| | | |
| --- | --- | --- |
| Name of Cost | Average Cost | Share of Price (%) |
| Financial Lot Cost | $89,540 | 18.5% |
| Total Construction Cost | $296,652 | 61.1% |
| Financing Cost | $8.160 | 1.7% |
| Overhead and General Expenses | $23.683 | 4.9% |
| Marketing Cost | $4.895 | 1.0% |
| Sales Commission | $18.105 | 3.7% |
| Profit For Builders | $44.092 | 9.1% |
| Total Sale Costs | $485.128 | 100% |
The Upfront Costs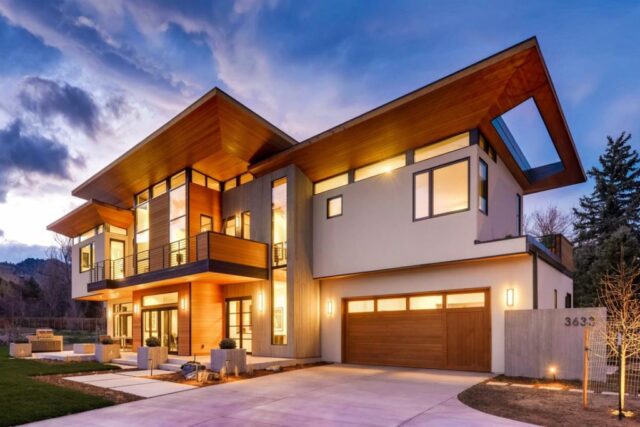 The national median price of building a house is $286,400. However, some buyers can face up to $450,000 in upfront costs.
Before you can start building a house, you'll need a blueprint that will cost you around $5,000.
You may also need to look into survey packages from your home builders to check site plans, foundations, and drainage. These costs usually range from $5,000 to $10,000. Finally, you'll need a building permit before you can start construction. Permit costs range from $3,500 to $15,000, depending on your municipality.
Maintenance
Older houses tend to suffer from from wear and tear, which means extra maintenance is required. Owning an older home increases home improvement costs.
However, you'll benefit from many advantages when building a home. Your new home will have considerably less upkeep since everything from major appliances to plumbing and HVAC systems are new and under warranty.
If any issues arise, those costs may also be covered by a 10-year construction warranty.
Additional Costs to Build a House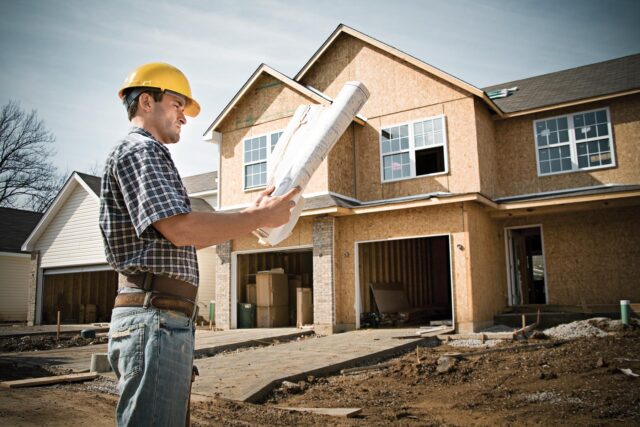 Here are some additional costs that you should keep in mind when planning a budget for building your new house.
Landscaping
The significant advantage of purchasing an existing house is that you most likely won't need to worry about landscaping, which is an important aspect of increasing curb appeal, as seen here.
Landscaping for a new home often requires a lot of time and effort from both you and the home builders you hire. In addition to landscaping costs, you may also have to hire a landscape architect who usually charges between $70 and $150 per hour.
Energy Efficiency
The advantage of building a new home is that you'll have access to the best energy-efficient heating equipment. Homes built after 2000 in America use much less energy than older homes, meaning that you can save money with lower energy costs every month.
Draftsperson Costs
Modern drafting for a construction project will also make up a portion of your building costs. On average, a draftsperson will cost anywhere from $50 to about $130 per hour.
FAQ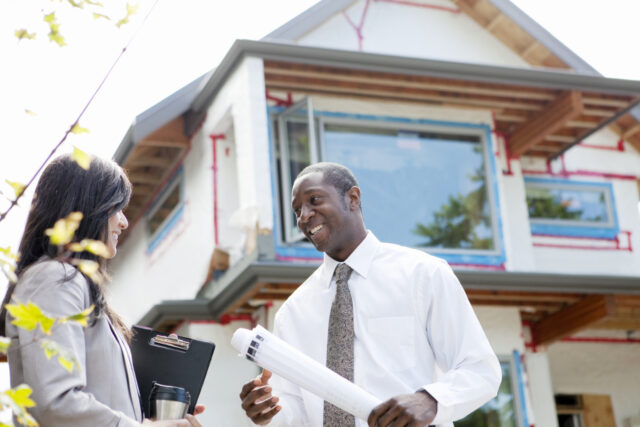 Is it cheaper to build a house or buy one that has already been built?
Initial home building costs can average out cheaper than buying an existing house. You can take many steps to lower the construction cost and install energy-efficient heating equipment to reduce your maintenance costs. The maintenance costs will be lower when you build a new home because you'll be under a construction warranty if any damage occurs.
How much does it cost to build a house in 2023?
In 2023, the average cost of building a house ranges between $121,000 to $450,000. This means that the median price is $286,400. However, costs are not the same for every new home that is built. It will depend on a number of factors including location, labor costs, and the material used.
How do I estimate the cost of building a house?
Estimating the cost of your new home will first depend on square footage and location. To get an estimate, speak to a builder about the square footage in your housing plans. The builder can then calculate a price based on figures such as total construction cost, financing overheads, and general expenses.
How much does it cost to build a house from scratch?
On average, the total cost to build a new house is $286,400. The majority of American homeowners spend around $150,000 to $445,000. The price is determined by a number of factors which includes square footage, building materials, location, landscaping, a building permit, and architect fees.