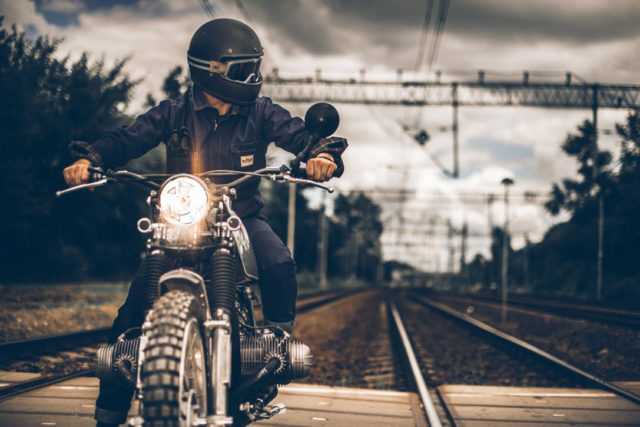 Being a motorcyclist is an adventure, but the experience is even better if we carry the right motorcycle accessories. A wind in your hair, your two-wheeled best friend and a long, long highway in front of you… And it's not only an adventure – slowly but surely, it became a lifestyle. With the arrival of good weather, a motorcycle getaway is a unique experience for sightseeing, hiking and enjoying the road at the same time.
To make motorcycle trips easier and more comfortable, it's advisable to have all kinds of accessories that facilitate travel and optimize space. Regardless of whether you're thinking of making your first route or you're an experienced biker who needs to expand or change a range of accessories, this article is for you. Here we recommend some really cool biker stuff that will surely solve a multitude of requirements at the time of going away, but will also look great as additional details.
Cool helmets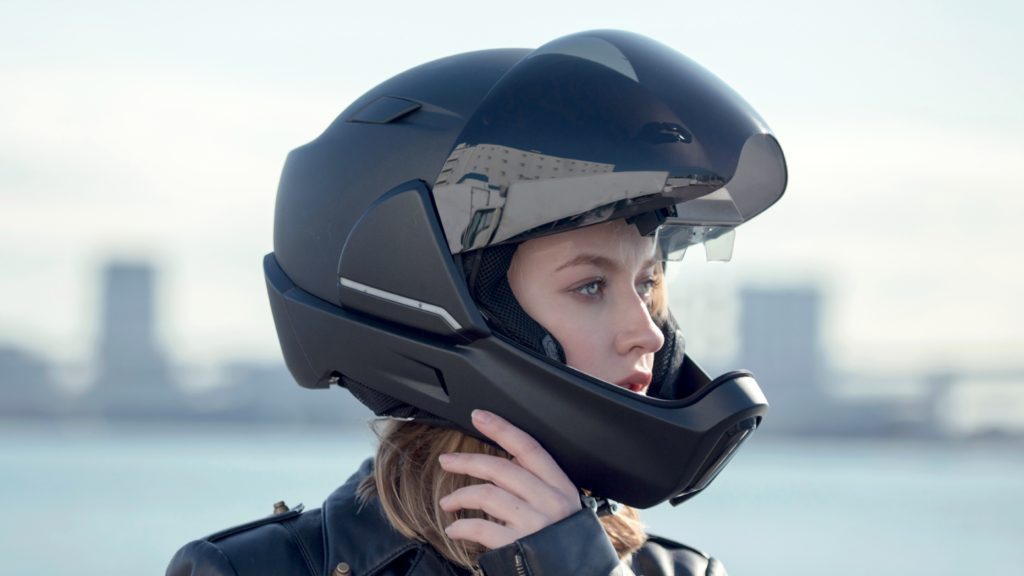 The first – and a must. Accidents happen – especially to less skilled or less experienced drivers. Or beginners. One in five traffic accidents results in head or neck injuries, and there's no need to highlight how dangerous they might be. Studies also show that these injuries, with few exceptions, can be significantly reduced by wearing a quality helmet.
The truth is, some motorcyclists don't really prefer to wear them, as they allegedly narrow their field of view. Others use them only on longer journeys or when traveling at a higher speed. Facts say that in the accidents where the rider was wearing a helmet, no case was found in which she bothered the driver to notice the danger. This is why they're basic for any true biker. Some helmets tend to be quite interesting, retro or designed in a witty way – in case you like this idea, you can find many marvelous designs. It's a unique way to personalize your whole biker experience and there won't be a person out there who wouldn't notice an accessory like this. However, bear in mind that the aesthetic issue must be behind the level of protection.
Anti-theft lock for brake disc with an alarm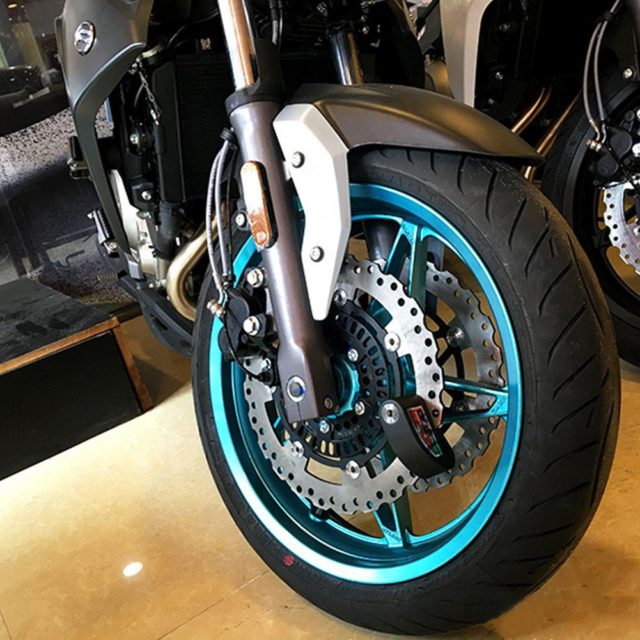 Motorcycle anti-theft locks are resistant to corrosion and water, and they also include an alarm that immediately sounds if someone is handling it without the key. This happens if someone tries to mess with your vehicle. It's a quite simple accessory, but it's also inevitable and it's a must for every true biker, because, hey – you don't want someone to take away your baby.
The batteries that power the alarm usually last between 4 and 6 months, so you won't really need to worry so often about its autonomy. The safety of our vehicle is the major point – and that's why you shouldn't miss finding one for your own motorbike.
Handy magnetic bag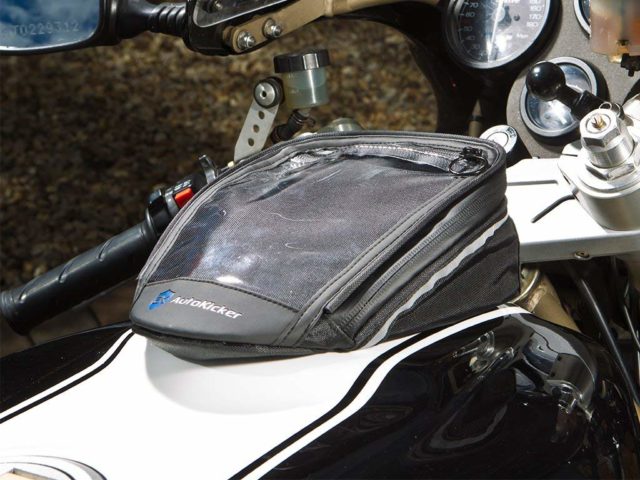 Those who want to go out with the motorcycle and carry any type of equipment on it, can do so with a magnetic bag like the Givi EA106B, for example. This adheres to the motorcycle tank and allows it to have a capacity of 6 liters to carry everything that is necessary. It also has a transparent top pocket to carry a mobile or tablet seven inches and to observe the GPS through it.
The bag has removable magnets and straps to adhere to both metallic and non-metallic deposits. It can also be used as a shoulder strap to ride with it once it's no longer used on the motorcycle. It also incorporates a waterproof case to protect it on rainy days. Dope, right?
Leg backpacks or drop leg bags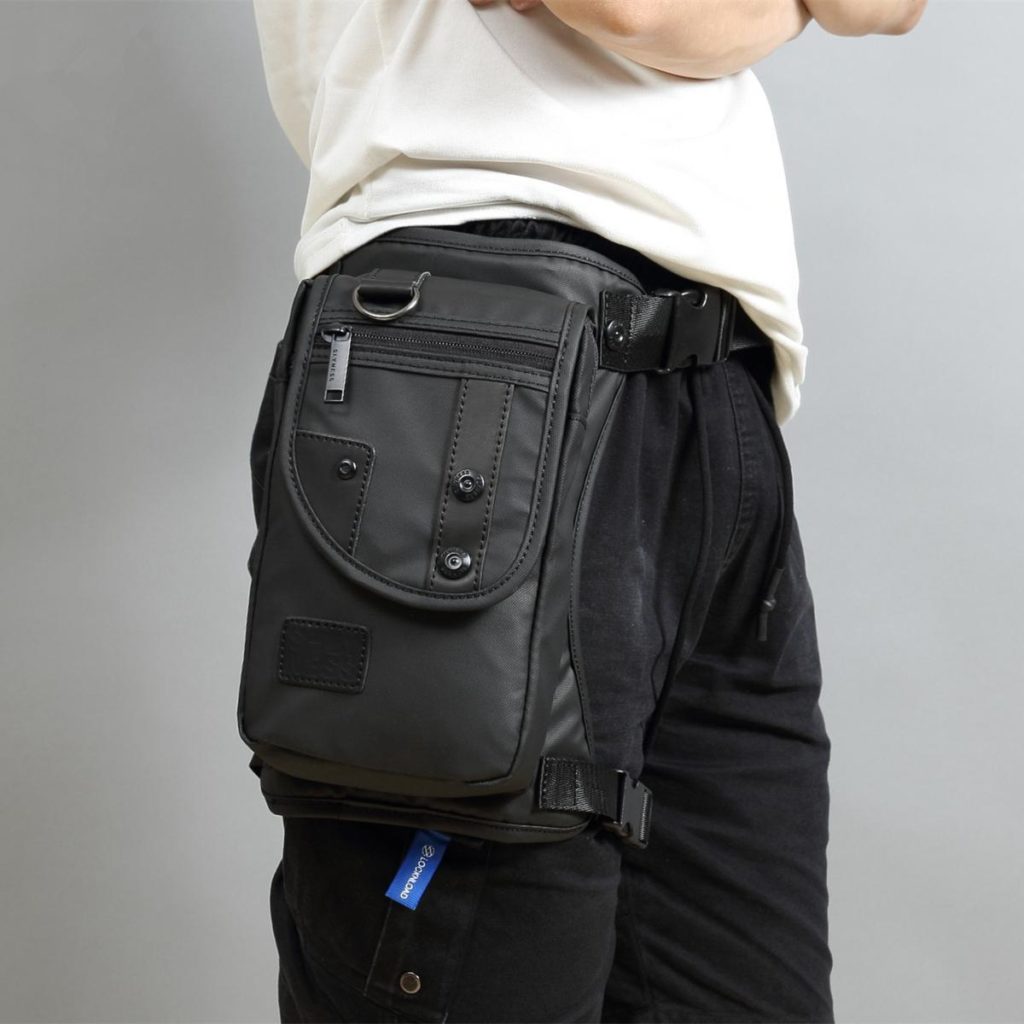 Sometimes, when we decide to live our own adventure,  we might have to carry some additional things with us. But let's face it – it's not the most practical alternative to wear a huge backpack on your shoulders. Too heavy, too big and… well, sometimes unnecessary.
Drop leg bags are so handy – they almost don't affect the comfort of the driver at all and allow the transfer of our belongings with great security. Its use is rather simple as they're buckled at the waist or leg, so that we can access their content with relative ease. And the most important, while keeping small goodies with us in the most comfortable way, this will allow you to comfortably enjoy your ride. It's often waterproof and fits well to different sizes.
Fantastic motorcycle boots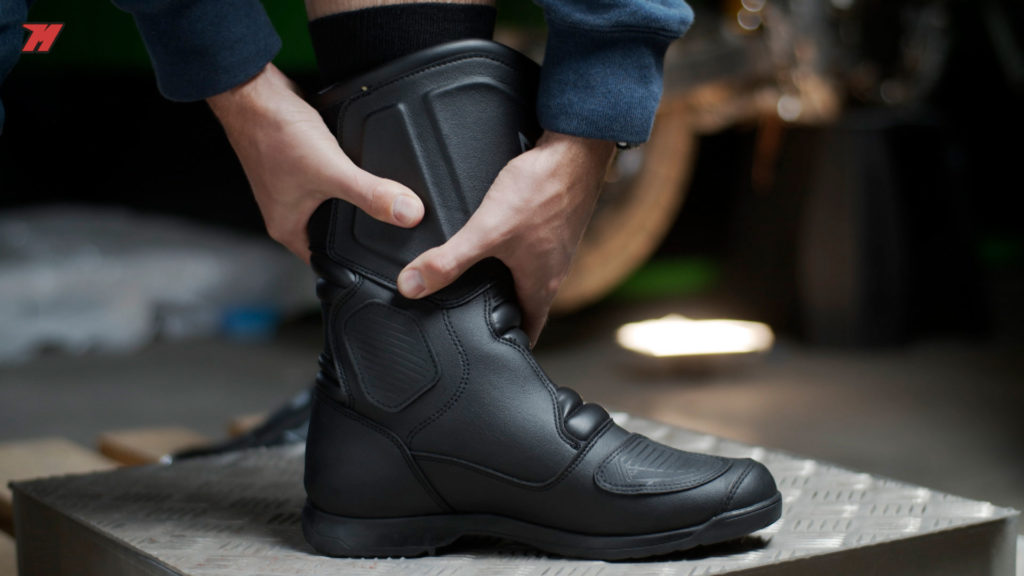 These boots are NOT made for walking as Nancy Sinatra used to sing – but for flying on two wheels. Neither traditional shoes nor sports shoes are the right shoes to go with while spending time on your motorbike. This footwear should be among the basic accessories of a motorcyclist, as they provide maximum comfort and better protection for the rider's feet. Using them gives greater security to fingers, feet, ankles and joints.
Of course, what we need here is a remarkable quality – and what's better and more  convenient than pure, lovely, real leather? That's right – nothing. The quality skin, its resistance and the comfort are, besides looking impressive, some of the key features that we should search for when it comes to boots. You can even choose your favorite color or have them custom made especially for you!
Awesome biker gloves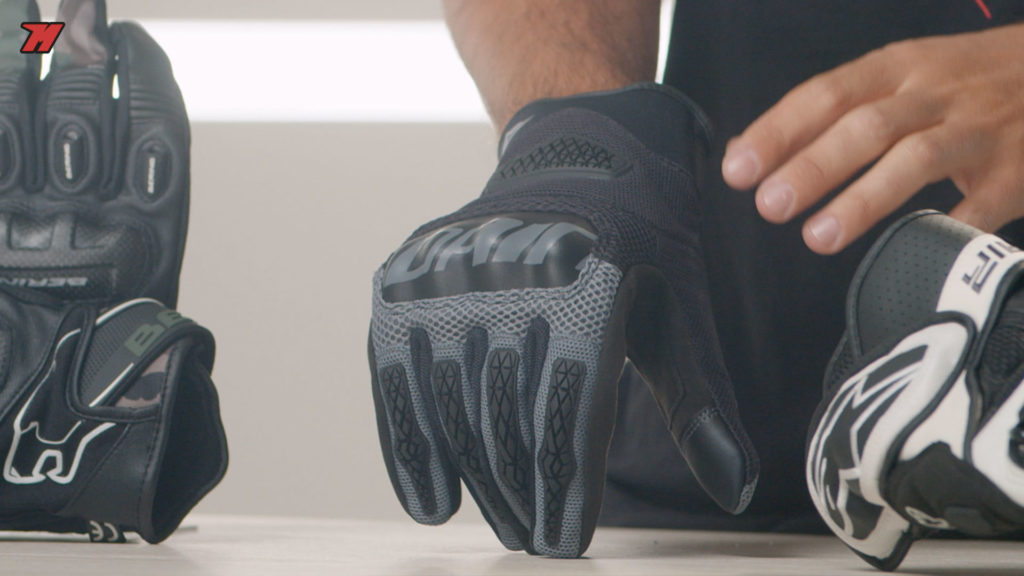 Well, if already talking about the protection of all the parts of the body, we simply can't forget the hands. They are the first to suffer in a fall. Therefore you also need some terrific motorcycle gloves that withstand friction but don't reduce sensitivity and mobility – a major key and essential for efficient driving.
Don't just skimp on buying good summer or winter gloves and also always have knuckle protection. Your hands will be thankful. Best biker gloves are mostly made of leather, just like boots and jackets – and you can choose the type that fits you the most. The classical ones, the fingerless.. it's all up to you.
Modern sunglasses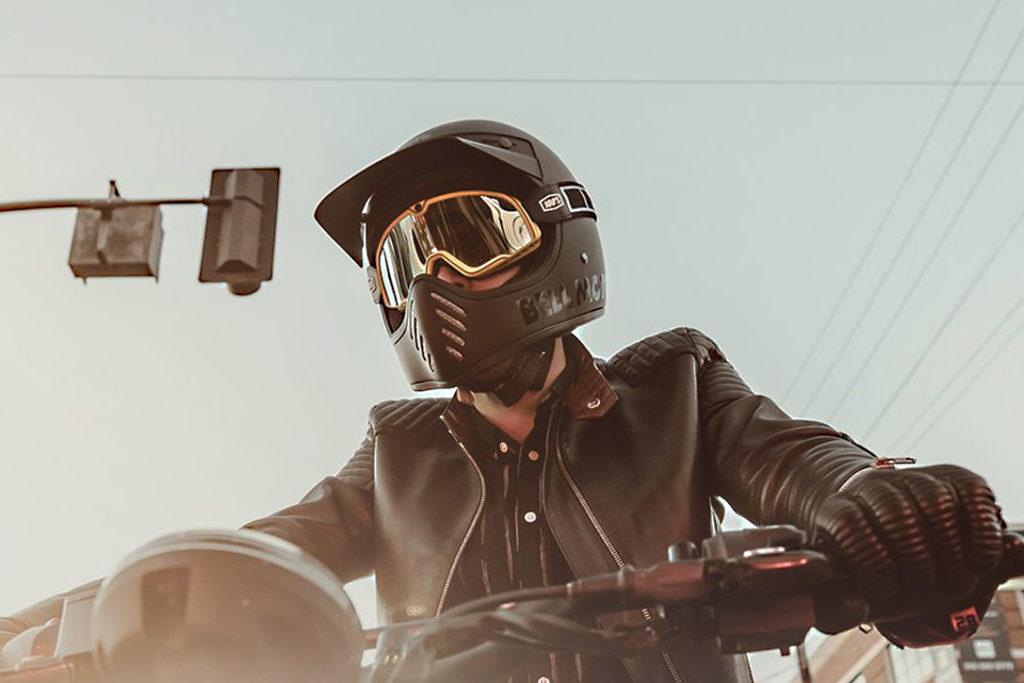 It may seem silly, but the bright sun bothers while driving. And, you'll admit, whenever you see a biker, one of the first things you see is their sunglasses. They look cool, they make you look like a true gangster – a little bit dangerous – and they keep your eyes from the effects of the light.
There are no rules: you can choose whatever model you prefer, however, all the things considered, the protective ones are maybe the best option. Of course, you can always find some truly unique designs and original concepts: you just need to look for a model that looks exactly like you prefer. The only thing you should bear in mind is that you shouldn't use graduated sunglasses once the sun is gone – you might even be fined for that.
And finally… some daring biker, Viking jewelry for men!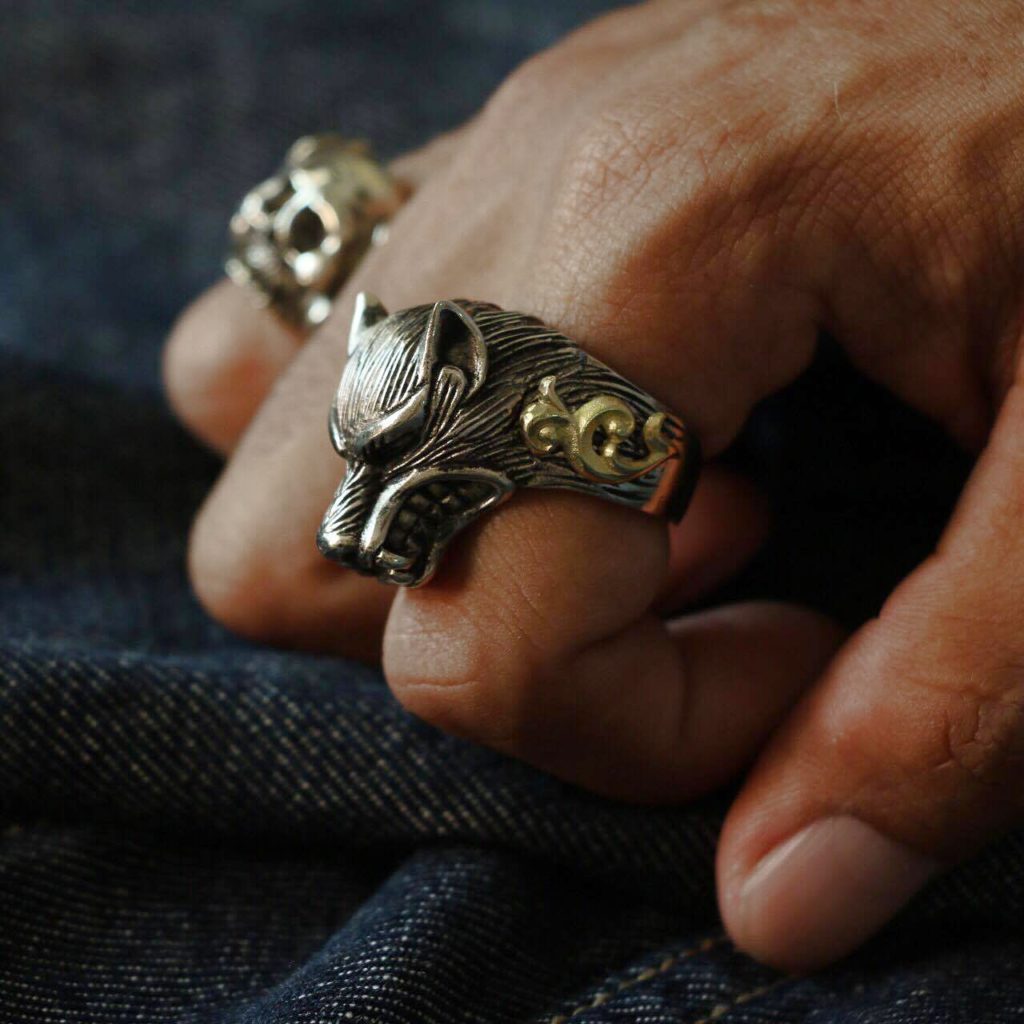 Over the years, cyclists have been known for their very bold and thick jewels, which often represent speed and power. They like a macabre image that represents death or mortality. The jewels that motorcyclists are wearing are actually nothing new, but for some reason, many people find these dark symbols fascinating in combination with the biker-related energy and culture.
Skull rings and motorcycle rings have also gained popularity in these circles. They have a rich symbolism, a fascinating aesthetic… and their association with a dangerous subculture. This is why you shouldn't be afraid to take your own style to another level by trying some of the pieces, as they can be quite elegant, but also wild and unique. The materials used such as 316 L stainless steel ensure a higher quality of these rings and chains and greater details compared to those manufactured in previous years. You can find some rather nice things in online shops like BikerringShop and we're sure you won't regret getting some of them.