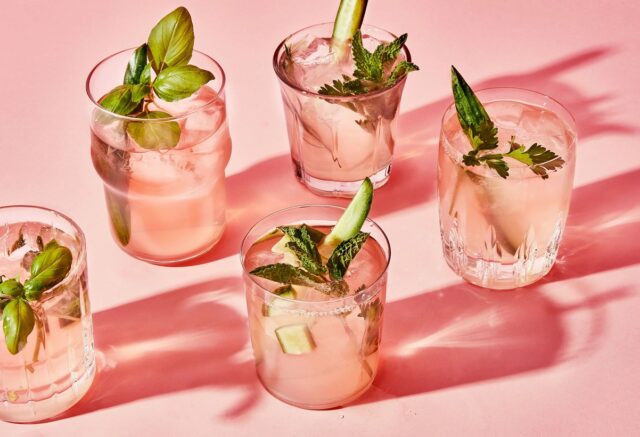 Cocktails are available in a wide variety of flavors. They are vibrant and luscious. If you are looking for a refreshing change from the usual alcoholic beverages, it is best to go for a cocktail. It is even better to try different flavors each time you choose to have it. Various sweet and tangy ingredients are added to a variety of alcohols to prepare these mouthwatering drinks.
Here are some of the best cocktail flavors that every alcohol lover should taste. We have also shared tips on how to prepare these instantly. So, read on:
Some Of The Popular Flavors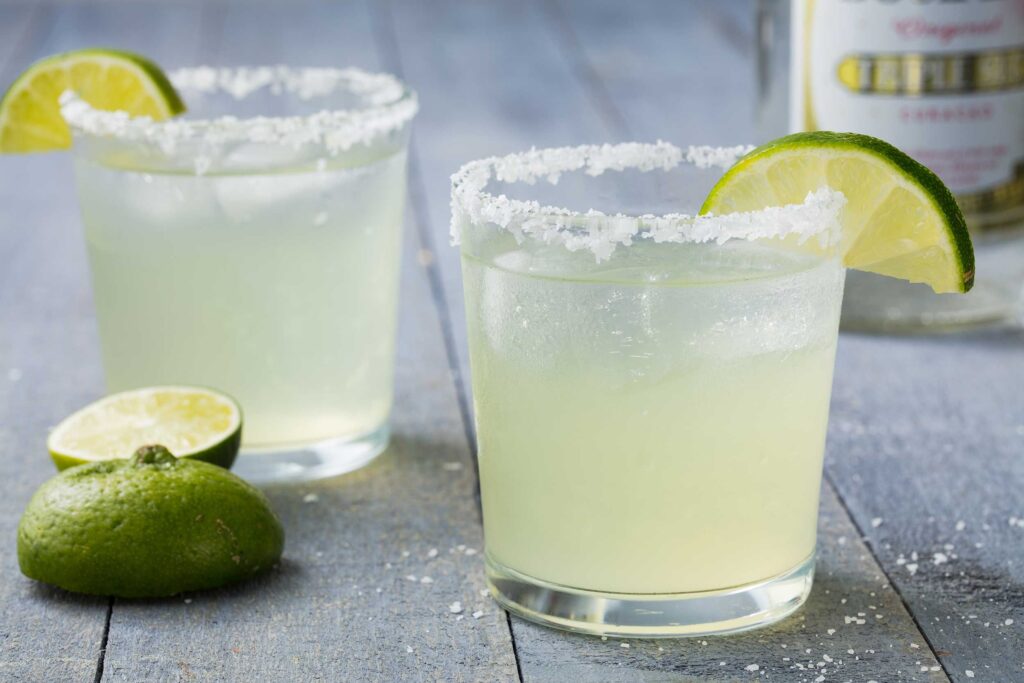 Margarita
One of the most sought-after drinks Margarita is available at almost every bar. The ingredients that go into its making include tequila, lime juice, and triple sec.
It tastes fantastic and has the power to relax every muscle in mind. While many prefer it with ice, it can also be served without ice. Frozen Margarita is also a hot favorite among beverage lovers.
Hurricane
Hurricane is known for its sweet taste. It is prepared by blending passion fruit or grenadine, lemon juice, and rum. While lemon juice usually forms an essential ingredient, it may be replaced by other fruit juices. It is best loved on the rocks.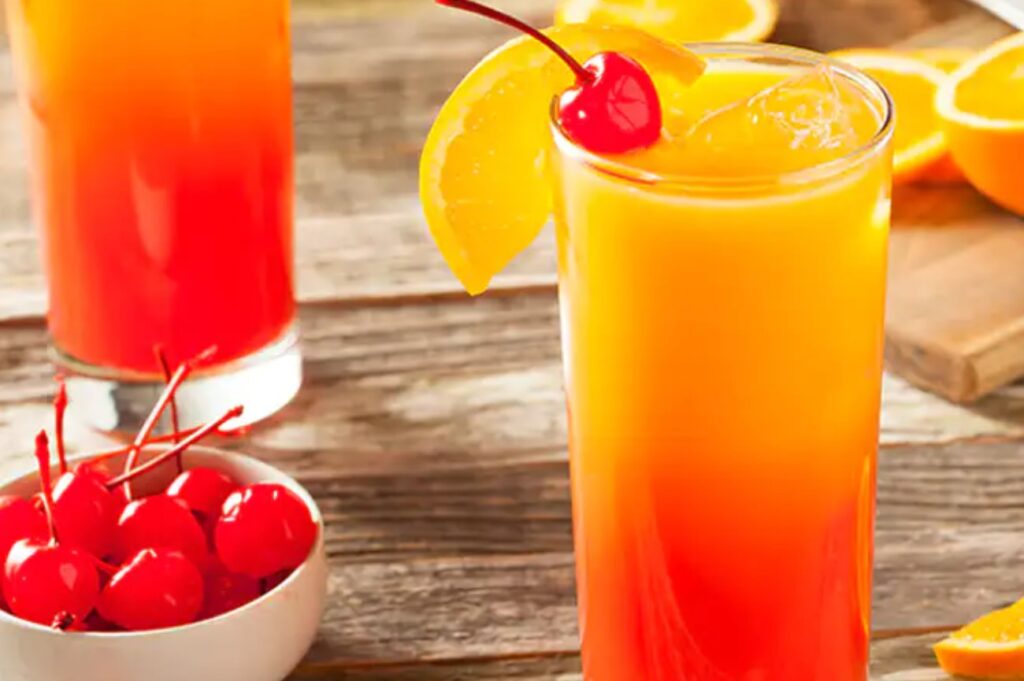 Tequila Sunrise
This drink includes an excellent mix of orange juice and grenadine syrup. These ingredients are added to tequila to offer the much-needed kick. The bright orange colored cocktail is loved for its sweet taste. Adding soda instead of tequila makes a refreshing mocktail that is equally popular.
Mojito
Another popular drink Mojito is prepared by bringing together lemon juice, sugar cubes, mint, and soda. These ingredients are typically added to white rum to create this fantastic beverage. Adding the mentioned ingredients to vodka also renders an equally refreshing taste.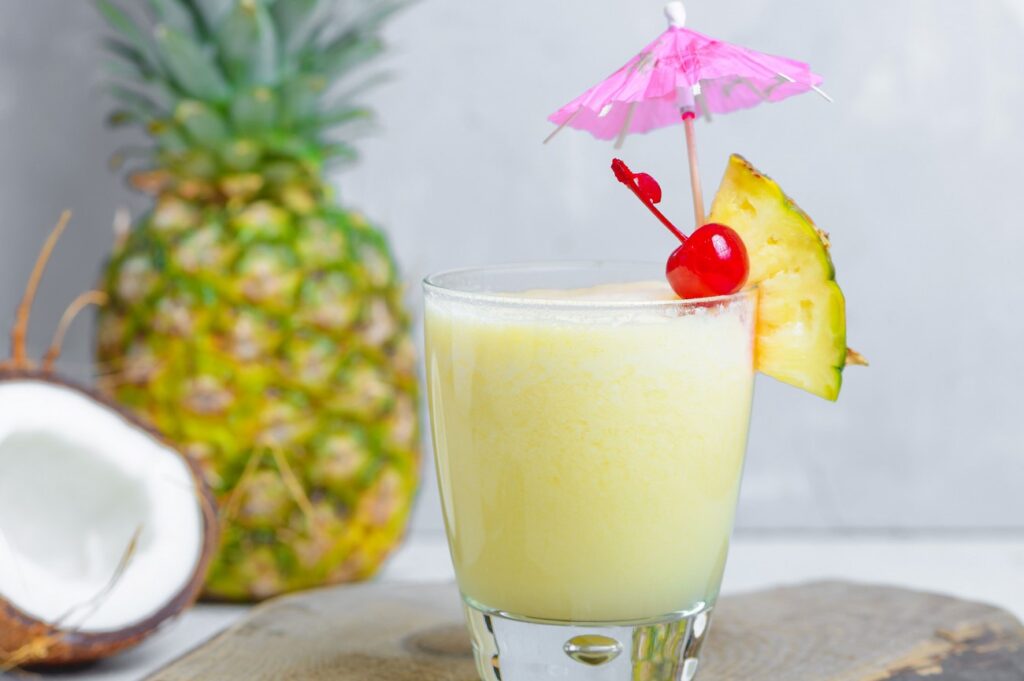 Pina Colada
This refreshing drink is prepared with coconut cream, pineapple juice, and white rum. It is often garnished with a maraschino cherry or pineapple wedge. The glass boasts of delectable taste and is a hot favorite around the world.
Mango Tango
Who does not love this delicious fruit? It has a unique flavor that enhances the taste of everything, from shakes to ice creams. Cocktails are no exception. The tasteful mango tango contains mango puree, ice cubes, pineapple juice, and lime juice. These ingredients are added to rum.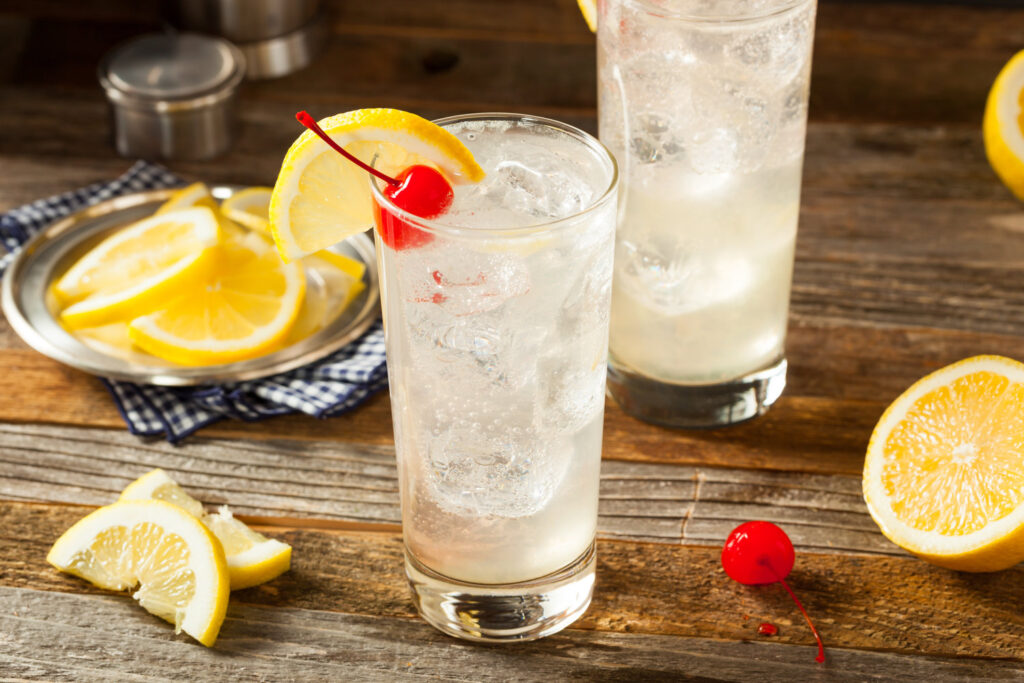 Tom Collins
Tom Collins is a blend of carbonated water, lemon juice, sugar, and gin. It renders a unique flavor and is served chilled.
Old Cuban
Old Cuban includes aromatic and citrus ingredients such as mint leaves, lime juice, and angostura bitters. These are mixed well with aged rum. A dash of champagne is then added to this mix to give it an excellent taste.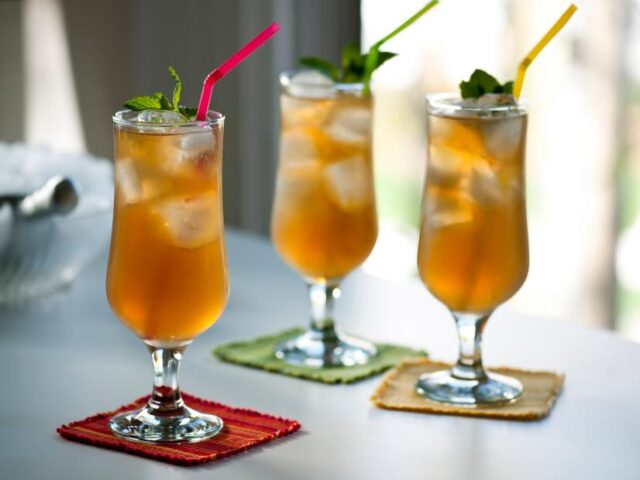 Long Island Iced Tea
Served in a highball glass, long island iced tea is quite different from many other cocktails as it is a mix of a variety of alcohols. The ingredients that form a part of this beverage include triple sec, vodka, tequila, gin, light rum, and cola.
Clover Club
This one is famous for its bright pink color. It contains an excellent blend of lemon juice, raspberry syrup and egg white mixed with gin. The cocktail looks as appealing as its taste.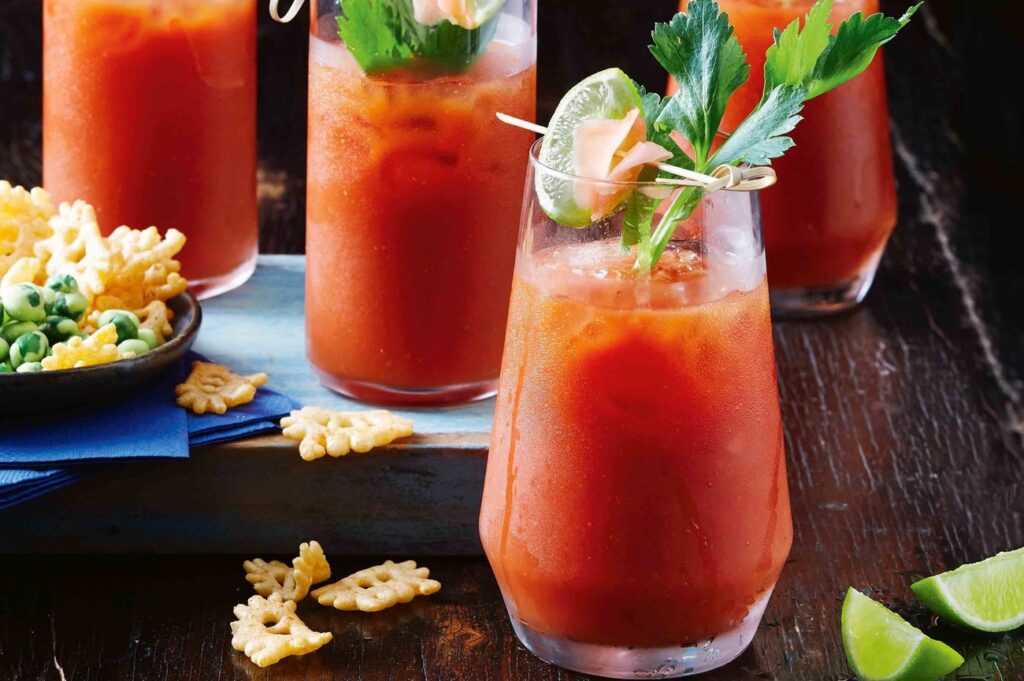 Bloody Mary
Bloody Mary contains tomato juice, celery, olives, and pepper among a host of other ingredients. These are added to vodka to prepare this aromatic brew. It stands out because of its bright red color. The spices added to this drink render a unique taste.
Manhattan
Whiskey, sweet vermouth, and bitters constitute this drink. Rye whiskey, blended whiskey, and Tennessee whiskey is usually used to prepare this.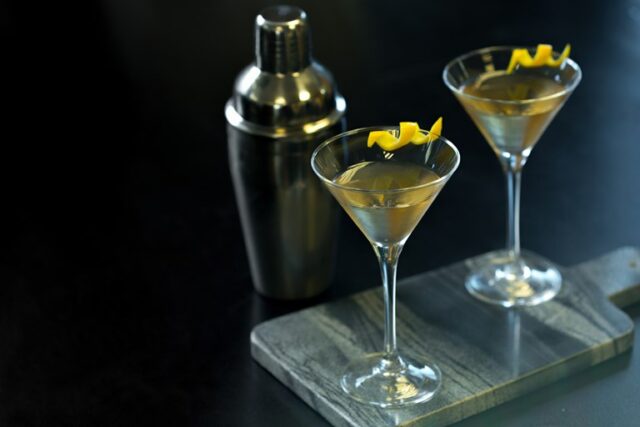 Martini
Martini typically contains dry vermouth and gin and is garnished with olives. It is served chilled. However, many other versions of this much-loved drink are also available. For instance, dirty martini contains olive juice. On the other hand, cucumber martini is a mix of gin and cucumber. Certain other ingredients are also added to it at some bars to make the drink tastier.
Daiquiri
Lime juice and sugar is mixed with rum to form Daiquiri. Some other citrus juice may also be added to it. Many variations of this much-loved cocktails are available around the world. Avocado daiquiri and banana daiquiri are among the popular ones.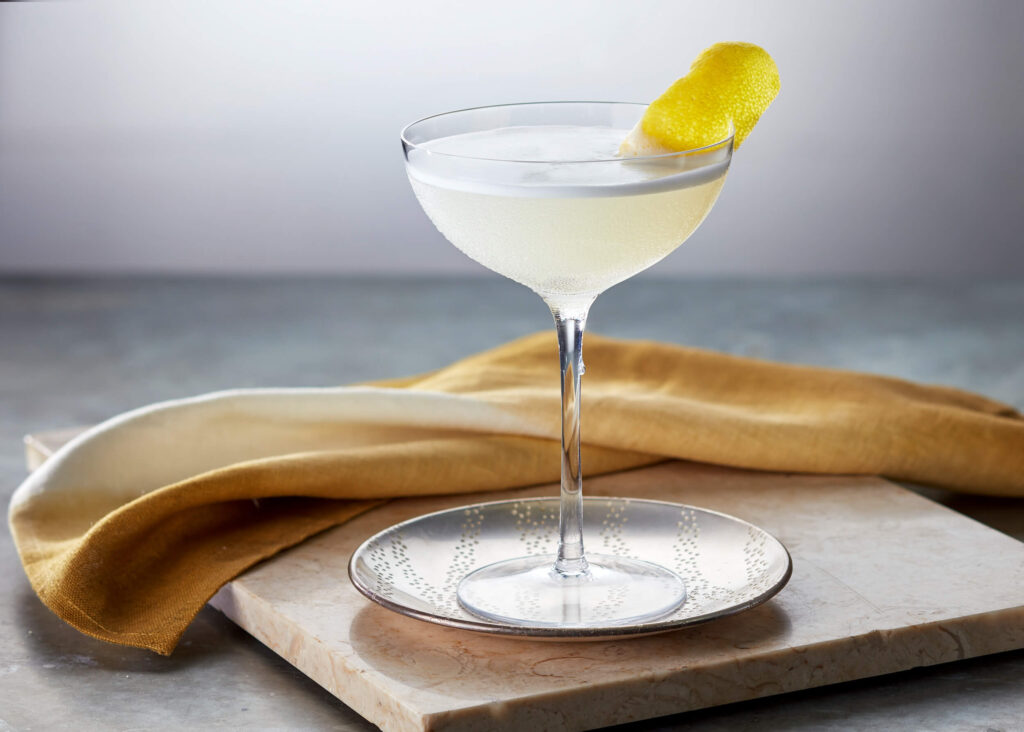 White Lady
This one is a mix of lemon juice, Combier, egg white, and gin. It is loved for its pure white color as well as strong taste. The drink has been popular for almost a century.
Cocktail Syrups to Prepare Your Favorite Drinks
All the drinks mentioned above are delectable. They soothe the senses and calm the mind. However, preparing these can be a bit of a task as they require a beautiful blend of different ingredients. However, you can ease this task and yet get the same flavorsome taste if you add cocktail syrup to your favorite alcoholic beverage. These are available by various brands in different flavors to facilitate the preparation of different kinds of drinks. They shun the need to add multiple ingredients to prepare these delectable drinks. According to proofsyrup.com, you require adding the syrup to your favorite alcohol or alcohols, and the job is done. You can garnish these to set the mood if you like.
These syrups available by top brands are used in many reputed bars around the world. They enhance the taste of the drinks and also speed up the work of the bartenders.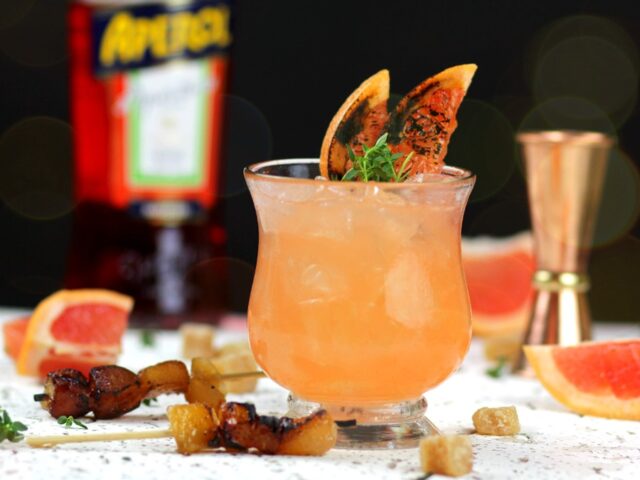 If you are stuck on a particular beverage, you sure miss out on a lot of fun. As they say, "variety adds spice to life." So, spice it up with different varieties of drinks. Top-rated cocktail syrups render a unique twist to the drink and add to the experience. Besides, they offer the ease of preparing drinks at home! Buy some of these to sip in different kinds of cocktails. And do not forget to tell us which one is your all-time favorite. We would love to hear from you.