The off-springs of some Republicans are certainly changing the landscape of what a "family" should look like.
First, House Speaker John Boehner's (R-Ohio) daughter married a black Rasta from Jamaica who enjoys a little weed and alcohol, now John McCain's son, Navy Lieutenant Jack McCain, married himself a fine looking sista.The junior McCain tied the knot with Air Force reservist Renee Swift at the Fairmont Hotel in San Francisco on Friday.
McCain's wild child, Meghan, posted a few of the wedding pictures on line.
"Can't believe my baby brother's getting married tomorrow," Megan tweeted on Thursday." She later tweeted "My brother's getting married! Gong to the chapel with my hot b**** date @Barret_Swateck! We clean up okay."
Early Saturday morning she posted a picture of her 27-year-old brother and his 29-year-old wife with the caption: "My brother got married last night, I didn't."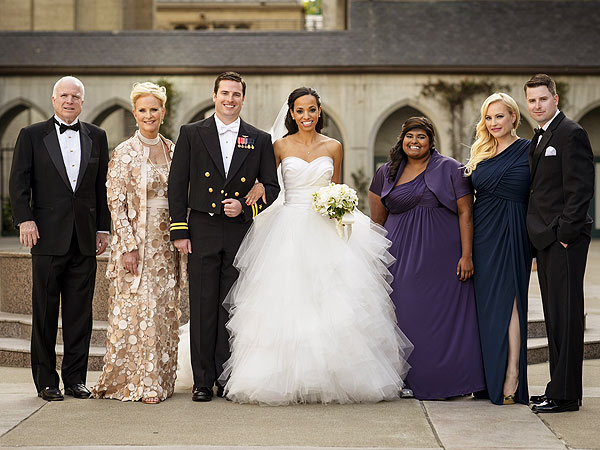 After the wedding Senator McCain tweeted: "Wonderful day at my son Jack's wedding!"
What's next, one of Mitt Romney sons to come out as GAY?
I am sure many Tea-Party supporters are checking potential 2016 presidential candidates right now to see how many of their children are dating a black person.