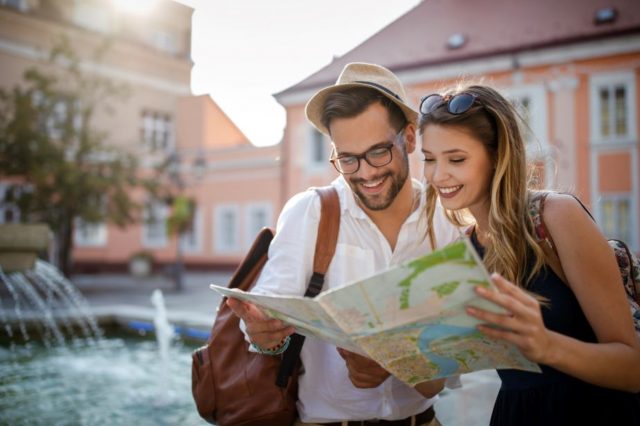 Are you ready to experience the best of USA casino gaming? We'll let you in on a little secret: Nevada isn't the only state offering full-scale casino fun. It turns out there is a smorgasbord of gaming opportunities hidden here, and we're here to help you discover the best casino gems in the nation.
Pennsylvania Offers Cool Northern Scenery and Stylish Casinos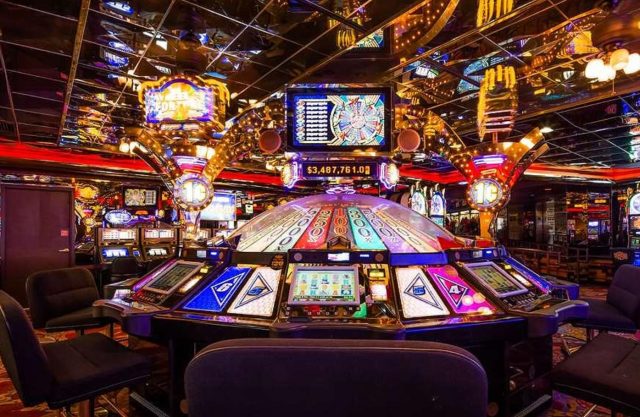 As one of the USA's thirteen original colonies, Pennsylvania is a state rich in history. Here you can explore a variety of museums, listen to the Liberty Bell chime, and even stroll through the halls which produced the original Declaration of Independence. However, PA is quickly becoming known for a different reason as well—its casinos.
Pennsylvania may not be the first state you think of when it comes to casino gaming, but this breathtaking northeastern destination actually has a dozen venues to choose from. You'll find the full gambit of plush, resort-style casinos here, many of them nestled against towering mountains or in lush river valleys to set a beautiful scenery.
While the Keystone State has had legal pari-mutuel wagering and horse race betting since 1968, legal casino gambling became a reality fairly recently back in 2004. Since then, the market has grown exponentially. PA is now a go-to destination for large brick-and-mortar venues like the Parx Casino and Harrah's Philadelphia, which boast contemporary style and modern amenities.
So, what can you expect to find inside these casinos? Visitors come from all around to play the Pennsylvania way, enjoying a plethora of gaming choices which range from roulette to baccarat to poker and slots. The fun doesn't stop once you leave the floor either, as many casinos also operate restaurants, bars, clubs, and even theaters for patrons to utilize.
No matter what sort of entertainment you're searching for, casinos in PA have what you need. Beautiful scenery blended with luxurious venues all help to create a pure gaming paradise. And when the PA state legislature changed in 2017 to include online casino gaming as well, this perfect destination became even better.
Now, PA gamers can put their feet up and play from anywhere with online casino providers eager to help them have a good time. Venues like Unibet Pennsylvania offer a smorgasbord of options for the casino enthusiast, including slots, blackjack, roulette, and a number of other choices perfect for a cozy night in.
Mississippi Delights with Southern Charm and Gaming Galore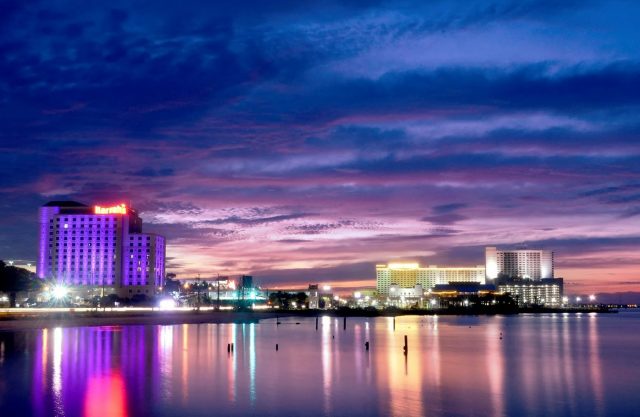 Mississippi is the epitome of southern charm, welcoming all who visit with a heaping helping of culture and history served up hot with a side of tantalizing regional cuisine. Here you'll find a warm climate and even warmer residents, all set against a backdrop of rolling green hills and slowly meandering rivers.
Mississippians are known for their friendliness, and hospitality abounds in the collection of casinos that call this state home. Since legalization took place in 1990 and the first casino opened in 1992, residents are more than accustomed to the pastime and participate with pleasure at over 30 casinos in big cities like Biloxi and Tunica.
Players in the Magnolia State can enjoy opulent venues like the beautiful Beau Rivage Resort & Casino, located on the Gulf coast overlooking the water. Travelers looking for a few days of fun can load up in an RV and park it at the Silver Slipper at Bay St. Louis to enjoy gaming there, or head over to Harrah's Gulf Coast casino for all-inclusive spa resort packages.
MS has a grand total of thirty-six gaming venues in total, making it one of the most casino-dense states in the nation. With all those outlets comes a lot of gaming choices, and those who head down south to play won't be disappointed with the range of options here.
With nearly 37,000 gaming machines throughout the entire state, visitors can pick from all kinds of themed slots and video poker. Try your hand at Mississippi Stud while you're here, or roll the dice at a craps table to satisfy your thirst for excitement.
No matter your bankroll or preferred method of play, the fun is waiting for you in Mississippi. While online casinos aren't yet available here, brick-and-mortar venues have few restrictions. Furthermore, since sports wagering was legalized back in 2018, the state has been a safe haven for bettors as well.
Missouri Boasts Bustling Casino Venues with Midwest Class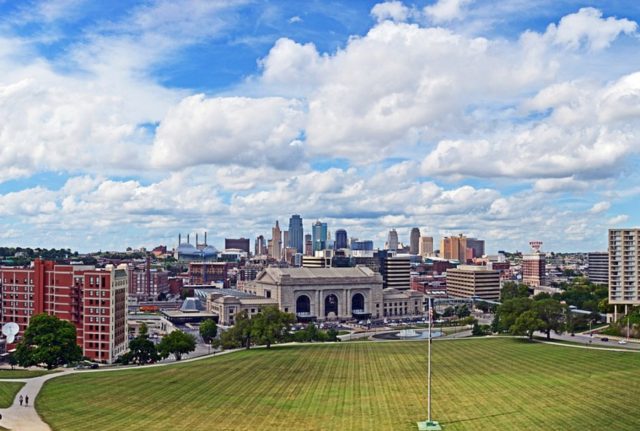 Like Mississippi, Missouri also voted for legal brick-and-mortar casinos back in the early nineties. However, this state's casino atmosphere appeals more to feisty Midwest firecrackers than laid-back southern charmers. The venues here are ferociously flashy, many of them following the style of Las Vegas with a twist.
Visitors hoping to dive in should toss their top travel accessories in a bag, hit the road, and take a scenic ride across the breathtaking Ozark Mountains before settling in at Lumiere Place Casino in St. Louis or the Argosy Casino in Kansas City. These venues are just short of magical, offering glitz, glamor, haute cuisine, and spectacular shows.
But what about players who prefer peace and quiet? Missouri's big cities aren't the only source of gaming fun. With five casinos located outside of major metropolitan areas, those searching for a more relaxed experience will be glad to learn that they can find it in the Show-Me State.
Head to the Mark Twain Casino in La Grange for a laid-back night of gaming on the shores of the Mississippi River, taking in the scenery which inspired this venue's namesake author as you play. Or, mosey on over to St. Joseph's Frontier Casino to relax in tranquility on the banks of the Missouri River and tour this historic town in between bouts of gaming.
Ready to play? Hit the road and explore these little-known wonders to get your fill of action, adventure, and casino play any way you prefer. After all, the USA is a treasure trove of casinos just waiting to be discovered, and the choices are nearly endless when it comes to fun and games. Aside from the above mentioned, you can also go online. You can check the sites such as https://top-canadiancasinos.com/10-deposit-casinos-canada/.