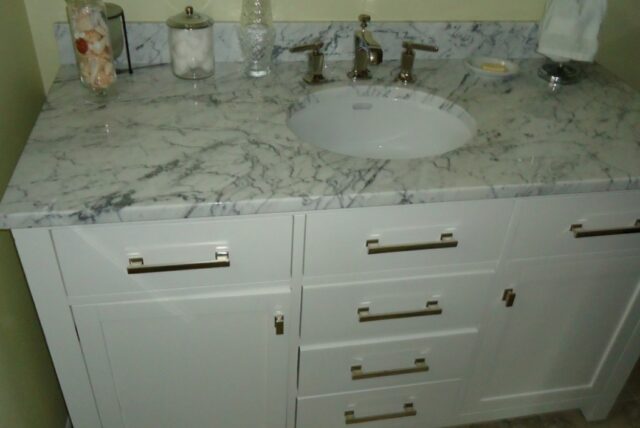 When it comes to remodeling projects, choosing the right materials can make a huge difference in the final outcome.
Corian sheets are a popular choice for many projects, but it's important to consider a few key factors before making a purchase.
In this blog post, we'll discuss five important things to consider before you buy Corian sheets for your next project.
Table of Content
Cost
Durability
Maintenance
Pattern And Color Options
Thickness
Bottom Line
1. Cost
Cost is among the most important factors to consider when purchasing Corian sheets. Although Corian is more expensive than alternatives like laminate, ceramic tile, and wood, its durability makes it a wise long-term investment. For example, Corian sheets normally have a 10-year warranty, so you may enjoy them for many years without having to worry about replacement.
Additionally, Corian is available in different price ranges depending on the thickness and size of the sheet, so you can choose an option that fits your budget. On average, you can expect to pay anywhere from $25 to $75 per square foot for Corian sheets. If you're looking for something more affordable, consider that Corian comes in thin sheets that are cheaper than thicker options.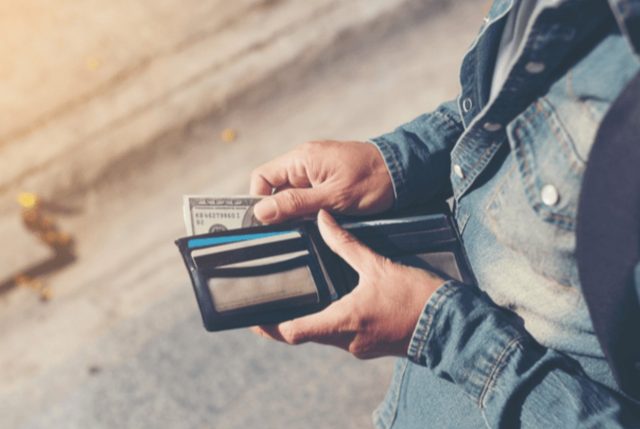 2. Durability
When shopping for Corian sheets, this is yet another crucial consideration. The sheets made of Corian are very strong and long-lasting. They are created from a mixture of natural minerals and acrylic resin, making them resistant to heat, stains, and scratches. They are therefore perfect for usage in heavy traffic areas where it is essential to keep surfaces clean and clear of dirt and grime, such as bathrooms and kitchen countertops.
Corian sheets are also highly resistant to mold, mildew, and other damage caused by excessive moisture. This makes them a great choice for areas that may be subject to frequent spills or splashes.
3.  Maintenance
In addition to being incredibly durable, most Corian sheets require very little maintenance compared to other materials such as wood or tile. Although they do need to be cared for properly in order to keep them looking new.
To clean corian sheets, use warm water and mild soap or detergent, and a soft cloth or sponge. Avoid using harsh abrasives or chemicals, as these can damage the surface of the material.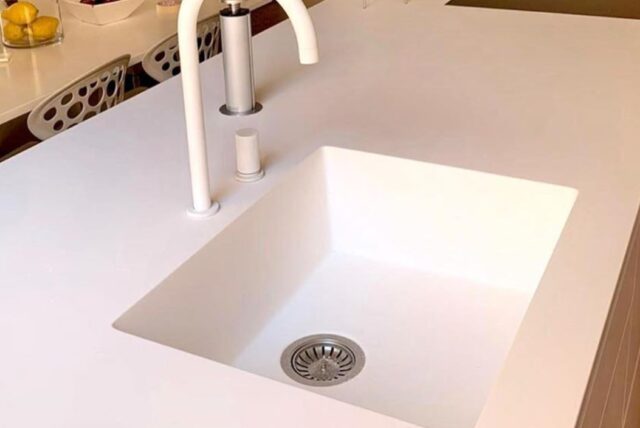 4. Pattern And Color Options
When it comes to the aesthetic aspect of corian sheets, you have a lot of options to choose from. Corian sheets come in a variety of colors, designs, and patterns. You can choose between solid colors and marbled colors. You can also find corian sheets in a variety of geometric shapes and patterns.
Whether you're looking for a traditional look or something more modern, you're sure to find something that will fit your style.
5. Thickness
Another essential factor to consider is thickness. Corian sheets are generally available in thicknesses ranging from 1/4″ to 1-1/2″. The thicker the sheet, the more durable it will be. In comparison to thinner sheets, thicker sheets might offer stronger heat resistance and impact resistance. Choose a thicker sheet if you want a surface that will be more durable.
On the other hand, if you are looking for something that is more lightweight, then you should choose a thinner sheet. In addition, if you are planning on cutting the corian into shapes, it is important to ensure that the thickness of the sheet is adequate for your project.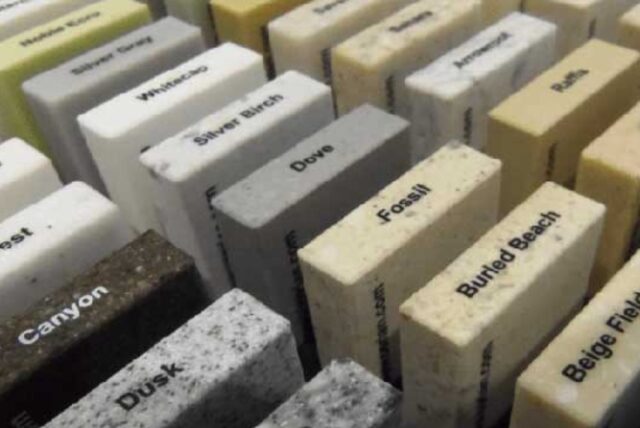 Bottom Line
By considering all of these factors before buying Corian sheets, you can make an informed decision and get the perfect countertop material for your home. With all these benefits, it's no wonder why so many people are choosing Corian sheets as their countertop material.