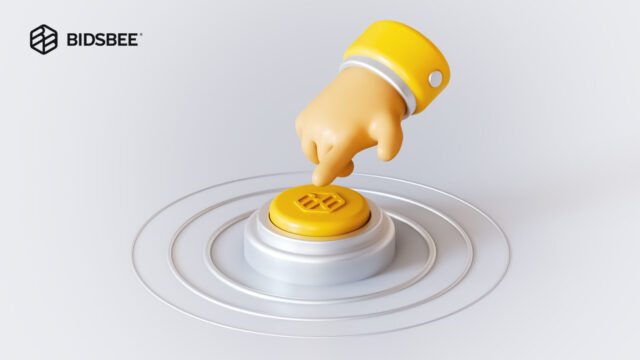 The crypto trading market has gone through various innovations and changes ever since its launch. In order to make it more public and accessible to anyone, many firms and applications have partnered to remove the restrictions and to make it easy for common people to access.
One such change that revolutionized the way people thought about crypto is the introduction of social crypto trading applications. Since cryptocurrency is a volatile commodity, introducing social trading concepts enforced trust within the community. There are a lot of applications with different sets of features available for social trading.
In this article, we will review one of the latest applications in the market, Bidsbee, how it works, the potential hidden within the applications, and how it can help you gain and attain financial stability while improving your profits.
Bidsbee – Revolutionizing Crypto Social Trading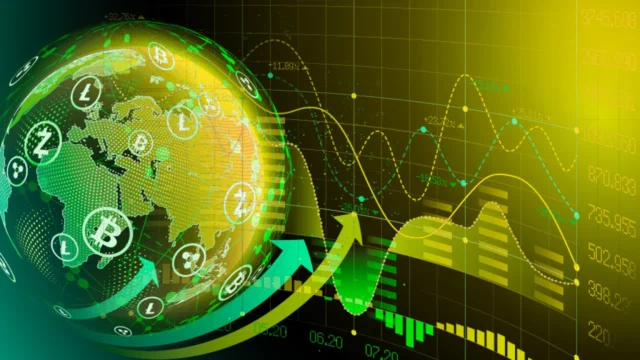 Social trading is the idea of sharing your experience, insight, and opinion regarding the current market scenario and helping others make trade decisions. In platforms that support social trading, you will be able to share your research materials, study materials, and ideas to create and share a plan for trading.
Most of the applications launched in the early days support a wide range of commodities but recently launched Bidsbee has its exclusive focus on crypto trading. Thus, if you are interested in crypto trading, Bidsbee offers a comprehensive package for you to gain profits. Like any other social trading platform, Bidsbee allows you to copy trades from expert traders and make similar profits.
The user-friendly interface and the interoperability with a wide range of crypto networks and exchanges allow you to utilize the fullest potential of the crypto market without having to navigate through multiple applications. This interoperability has attracted a huge fan base, both beginners and experts.
Transaction Charges And Fees Of The Platform
The Bidsbee platform does not have any hidden charges or transaction fees. However, they do charge:
Subscription Fees: The platform offers monthly or yearly subscription plans. Right now, there is a 50% offer, and the monthly subscription plan starts at $9.99 for the first month, with subsequent months being charged at $19.99. The yearly plan option starts at $95.99 for the first year, with each subsequent year being charged $192.
Copy Trade Fees: 20% of your profits will be deducted as copy trade fees and will go towards the trader you follow and copy those trades from. Since the traders will benefit from helping you achieve profit, they must research thoroughly before making such predictions.
Bidsbee – A Complete Review Of Pros And Cons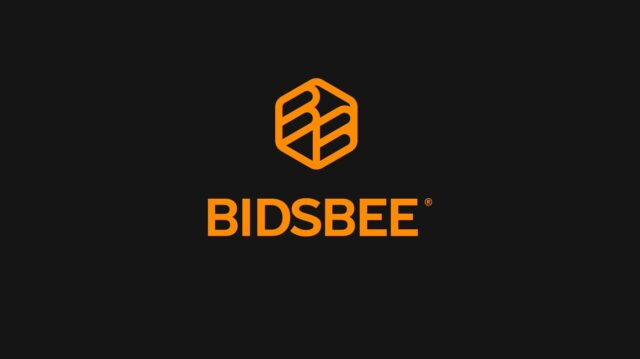 Since any trading platform will have its potential pros and cons, we will be looking at the different advantages and disadvantages that are unique to the Bidsbee platform. After weighing these advantages and disadvantages, you will be able to make an informed decision regarding whether the platform is suitable for your trading needs and ideas.
Pros
Automated Copy Trades: Since the platform is based on social trading, you can follow and copy trades from experts. Thus, you don't need to be an expert in the field to participate in trading actively.
If you find a trader that you trust and can rely on, an automated copy trading function ensures the trades will be executed automatically without any intimation from your side. You can set the percentage execution of your portfolio to ensure a specific percentage of the funds are utilized.
Active Community: Although Bidsbee was launched in 2007, there is an active community that backs the social trading idea. Thus, you can discuss, learn, and research with them to become an expert yourself. Bidsbee offers a unique opportunity for you to get ahead in the game by learning from the best.
Official Support: Despite being new in the field, they have a very active, knowledgeable customer service that can cater to any of your doubts and achieve resolution at the earliest.
Performance Review: You have the opportunity to monitor the performance of different traders and watch their history, profit-loss ratio, and performances in different market scenarios. Bidsbee helps you make an informed decision based on the past performances of a trader. Thus helping you make a wise choice regarding the best trader to rely on.
Minimal Handling Fees: Unlike many other platforms, Bidsbee offers based on a platform fee basis that offers you exclusive access to many features. However, copying trades will cost you 20% of your profits. These deducted profits will be given to the trader you follow. They do not charge any other handling fees. Thus, they are the only platform to do so.
Transparency And Security: Since the platform uses blockchain technology and API keys to connect with different crypto exchanges, they offer intrinsic security solutions that prevent any third-party access while having transparency in each transaction.
Diversifications: Bidsbee offers support for a wide network of cryptocurrencies; thus, you can diversify your investment and maintain a steady portfolio even in a volatile market.
Cons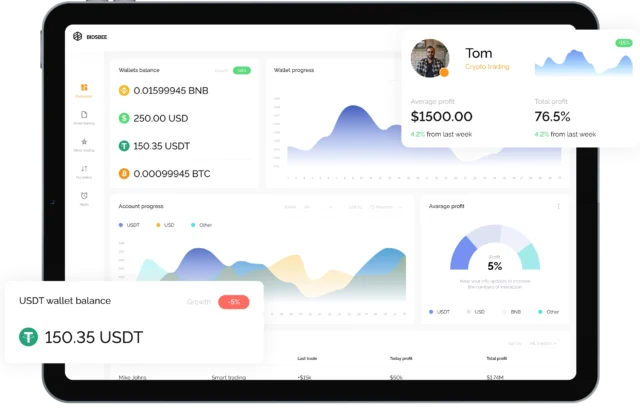 Limited Control And Risk Of Loss: Since it is a copy trading social platform, you might be misled by inexperienced traders. Thus, having a fair understanding of how the market works is essential to prevent loss. The majority of trade options have focused on automated trading, and thus, you may have limited control regarding the variability and flexibility of trades.
Finding A Reliable Trader: Since the platform has only been in the market for a year, the performance review data is not deep. Thus, you may have trouble deciding the best trader for copying trades.
Subscription Plans: Since the platform charges you subscription fees, you may have to pay these fees to continue using them. Although there is a free plan, the functionality of that plan is very limited.
Conclusion
Although the innovations and changes in the crypto world offer a bright opportunity to earn some extra bucks, you should realize and understand the risks of entering a volatile market. Financial responsibility is a critical skill that is essential to achieve success in life. Thus, understanding the risks and volatility of the market is important before entering the trading community. Moreover, Bidsbee is safe and great for beginners and advanced-level traders.