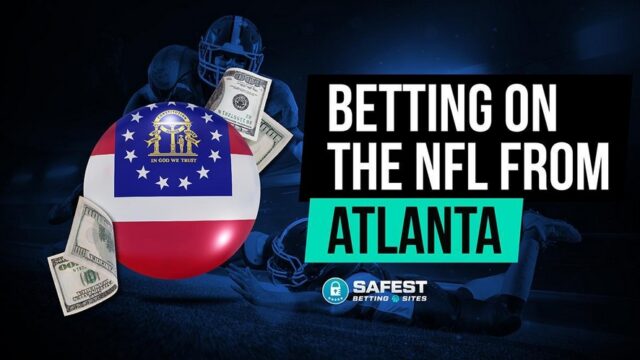 No one can argue that the US is not amidst a gambling revolution. While many will point the finger at the COVID-19 global pandemic, citing it as the inciting incident that sparked the match of the US betting craze, that is not so. Two years before the world became gripped with the novel virus from Wuhan, China, the US Supreme Court decided to remove the country's federal ban on sports wagering by sending PASPA, a 1992 law, into the annals of history. Once that happened, state after state passed gambling regulations allowing sports betting for their residents. In many territories, this is now possible at retail outlets and platforms for Americans. Portals like SafestBettingSites.com lists all sportsbooks where US gamblers can bet on the NFL and other sports.
At the time of writing, thirty-one states have legalized this pastime, and twenty-one permits it online. Going by a recent survey conducted and published by the American Gaming Association (AGA), a record 46.6 million US residents are planning to bet on the 2023/23 NFL season. That is a 3% increase from the 2023/22 percentage. The AGA also adds that a milestone $50.4 billion in sporting wagers have been placed in 2023 so far and that twenty-three million adult Americans say that they will wager online this NFL season.
For over twenty years, concerning internet gambling, US citizens had to use internationally-licensed offshore sites or shady bookies to see if good fortune was on their side in casino games and events with uncertain outcomes. That habit is now changing, as only 13% of NFL bettors claim that they will use unregulated operators in 2023, a 2% decrease from last year. It is also interesting to note that 92% of US gamblers are seemingly familiar with responsible betting tools, self-exclusion, setting loss limits, etc.
Below, we explain the current legal situation regarding betting on the NFL from Atlanta and how those curious about this hobby living in Georgia's capital can get into it.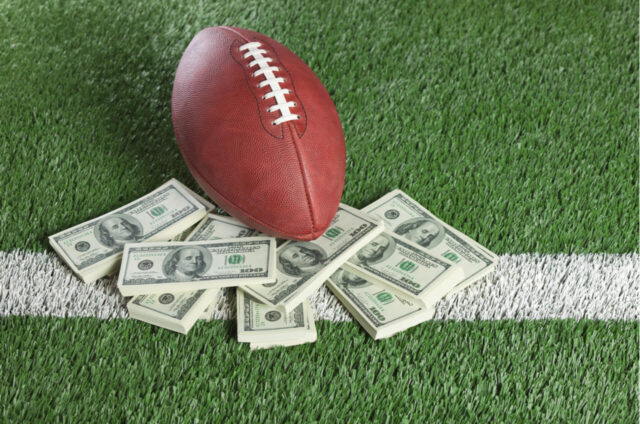 Is Sports Betting Legal in Georgia
The Empire State of the South, also known as the Peach State, is an attractive US region, as it was one of the last ones to regulate uncharitable forms of gambling. That happened in 1992 when Georgia voters approved an amendment to that state's constitution that birthed the Georgia Lottery.
Over the past three decades, following the inception of lottery games in Georgia, the state did not move to regulate other forms of commercial gambling, even though the Georgia Lottery has the authority to do so. It can run VLT outlets if it chooses and does not even bother exploring casino gaming, coordinating with lawmakers on this topic. Gaming is not a thing in Georgia, except for boats that set sail three miles off the coast into international waters.
Sports betting is also not yet allowed for Georgians. Because identically like the legalization of lotto games in the state, it too requires a change to Georgia's constitution. A 2020 poll run by the Atlanta Journal-Constitution, consisting of 1,025 registered voters, showed that 58% would vote in favor of legalizing sports wagering in the state. Many high-profile politicians agree with this stance since the state is losing massive tax revenues from this activity, given that estimations put the figure of illegal sports bets in Georgia at $5 billion.
In 2023, a bill that proposed the legalization of mobile and retail sports betting never made it to Georgia's House Floor. And another that proposed a voter referendum on this subject experienced a similar fate.
In 2023, Stacey Abrams, a Gubernatorial candidate, publicly backed a plan to push through legislation that would make sports betting and land-based casinos a reality in Georgia, helping the state expand its HOPE scholarship program. That will not happen in 2023, and until it does, Georgia bettors must drive to Tennessee, the closest legal market, to wager at retail outlets on sports.
Realistically no one should expect a launch of Georgia sportsbooks any earlier than late 2023 or early 2024. Anything sooner is not plausible due to the state's voter pool agreeing on an amendment law.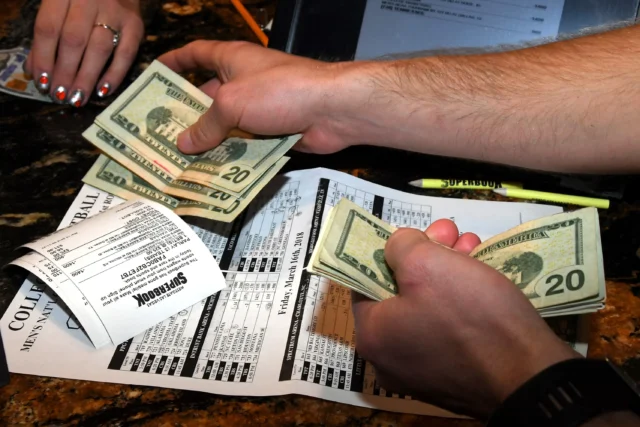 Best Sports Betting Sites
While Georgia law does not let companies operate gambling businesses within the state's borders, authorities do not prosecute individuals that decide they want to use regulated sportsbooks based on foreign soil. That is not a new or uncommon practice, as hundreds of gambling sites targeting US gamblers exist, and millions of Americans have used these platforms since the mid-1990s.
Per online bettor reviews, the top three ones open for Georgia gamblers are BetUS, BetOnline, and Bovada.
BetUS is one of the initial internet sportsbooks, going live in 1994, right after this sphere got up and running. It has NBA Hall of Famer Gary Payton and NFL Hall of Famer Warren Sapp as this brand's spokespersons. The chief reason some betting enthusiasts call it home is that this site offers competitive odds, high limits, a stunning lineup of bonuses, and a VIP program.
BetOnline is another highly-established operator in the offshore industry, boasting an impeccable reputation for always paying out wins. BetOnline likely has the fastest withdrawal times in the sector and the highest limits, and it is famous for organizing various contests and promos.
Bovada is another sphere trailblazer active since 1994, under the name Bodog. Founded by Canadian entrepreneur Calvin Edward Ayre, Bovada is Bodog rebranded. It claims to have the softest odds on the global market while giving a first deposit bonus of up to $250. Bitcoin gamblers can snag a $750 reward if they fund their balance with the world's most established virtual currency.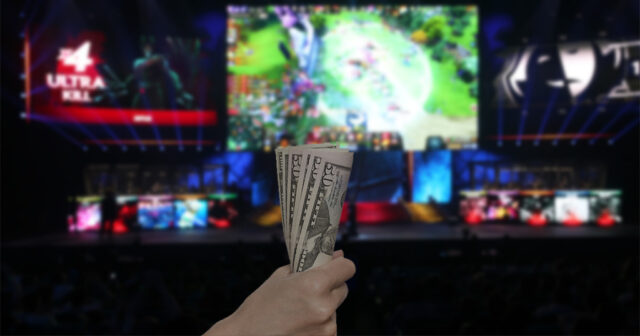 How to Bet Online
The process of wagering on an online sportsbook is super simple. It requires that interested parties have a funded payment method on hand that they can use to place betting money in their chosen site's account balance. Before they do this, they must become a member at their selected operator's hub by completing a registration process that usually entails providing a username, password, and personal data.
Once someone has a verified internet sports betting account, which has gotten funded through a transaction option of their choosing, that person can navigate to the betting section of their selected site and create a bet slip by picking various markets and wagering.
If the bet slip is a winning one, the next step to getting paid is requesting a withdrawal through the on-site cashier tab. Depending on the chosen money transfer method, this procedure can last anywhere from a few minutes to seven days for bank wire transactions. It is also vital to note that many sports betting platforms adhere to Know Your Customer (KYC) procedures that make bettors supply copies of a photo ID, a selfie, a proof of address, and in rare instances, a source of funds. Until this KYC process gets completed, no winnings shall get paid. It often has a two-week deadline attached from the moment it gets initiated.