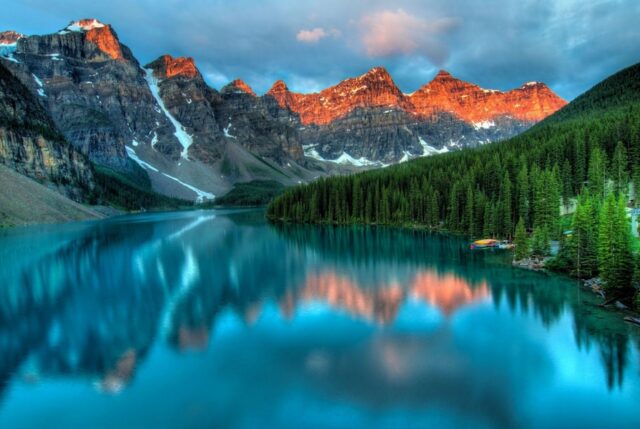 If you want to avoid crowds, finding places to travel to in 2023 may require a bit more research and planning. With the pandemic subsiding, more and more people intend to get away.
However, many places still have travel restrictions, and crowds will flock to the few remaining open spots.
Explore our list of ten underrated spots and places slowly reopening after the pandemic to help you pick the best locations with easy access and little to no crowds. That could mean going closer than you think. There are beautiful destinations that you can appreciate, even those in your backyard.
1. Querétaro, Mexico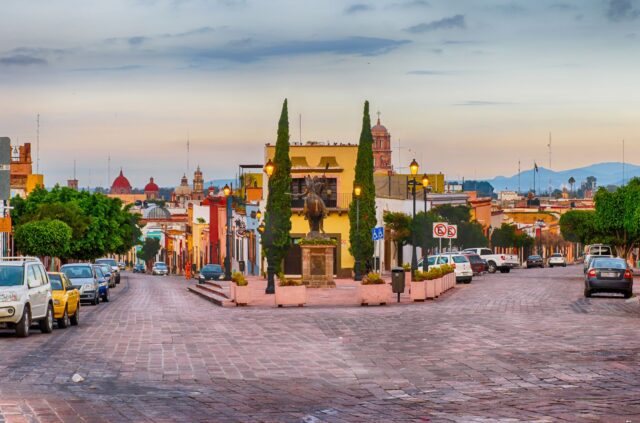 If you are into wine, you might have heard of the Valle de Guadalupe in Mexico. However, a new wine region is not yet known, Querétaro. Thanks to its many microclimates, winemaking is booming in this quiet Mexican state.
Nature lovers will encounter sloping vineyards, lush rainforests, and arid deserts dotted with historic "pueblos." Santiago de Querétaro is known for its well-preserved Spanish colonial architecture, such as a striking pink stone aqueduct.
You will need your passport, but with two hour-long direct flights from Houston and Dallas, Querétaro makes for the perfect international weekend getaway.
2. North Cascades National Park, Washington, USA
While the North Cascades National Park is one of the lesser traversed national parks, it still offers lodging and a stunning driving route throughout. Just a few hours from Seattle, mountains, glacial lakes, and expansive tree lines await you.
The park's northern portion is quiet, offering a peaceful escape for vacationers. Discover life adapted to different environments, wet in the west and hot in the east. Listen to cascading waters in forested valleys while watching with amazement at jagged peaks crowned by more than 300 glaciers. Check the park's website here.
3. Voyageurs National Park, Minnesota, USA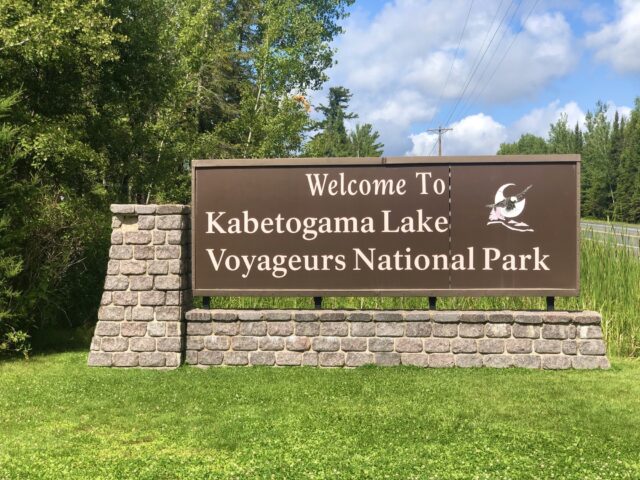 Near the Canadian border, vacationers get all the perks that popular destinations offer without the crowds. This park covers a vast area and is known for its forests, waterways, and huge island-dotted Rainy, Kabetogama, and Namakan lakes.
Gorgeous waters connect to provide vast recreational terrain where you can swim, fish, or rent a boat to spend endless hours floating and soaking up the sun. Forests, wildlife, and campsites add further excitement to a family getaway.
If you're lucky, you might even see the northern lights. Voyageurs National Park could be your next travel destination.
4. Islamorada, Florida, USA
If the beach is more your vibe, Islamorada is your spot. It is part of the "Keys" but is higher up, closer to Miami. While Key West can buzz year-round, Islamorada has retained its serenity. Here, it's all about fishing, swimming, and nature, with plenty of fresh seafood restaurants available to visitors.
An hour south of Miami, Islamorada is a village encompassing four Florida Keys, known for their coral reefs. Small resorts with a cute ambiance embody the laid-back feel of this lesser-known key.
5. Saint-John, US Virgin Islands, USA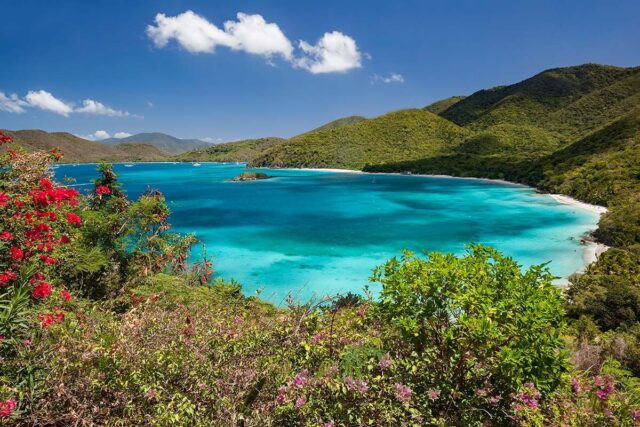 A bit farther, but still "in" the US, the USVI is open for business. You can get there with minimal nuisance if you are a US citizen. The island's small villages of Cruz Bay and Coral Bay are lined with beachfront bars where you can enjoy tropical drinks while catching amazing sunsets.
The Virgin Islands National Park encompasses 60% of the island and has miles of hiking trails through lush forests. Visit the Indigenous Taino's ancient petroglyphs and hike to historic plantation sites. Enjoy the cleanest white-sand beaches in the Caribbean and snorkel coral reefs to find out about marine life that you've never seen before.
6. Albuquerque, New Mexico, USA
If Albuquerque was not on your list of American cities to visit in previous years, you should add it in 2023. The Sandia Mountains provide a majestic backdrop, and you'll find natural and cultural wonders where diverse cultures and dynamic traditions have helped shape this centuries-old city.
No matter your interests, the city has countless opportunities for you to explore. It is buzzing with excitement in anticipation of the 50th anniversary of the Albuquerque International Balloon Fiesta from October 1-9, 2023. It might be busier during that period, but it is a sight to behold.
7. San Luis Obispo, California, USA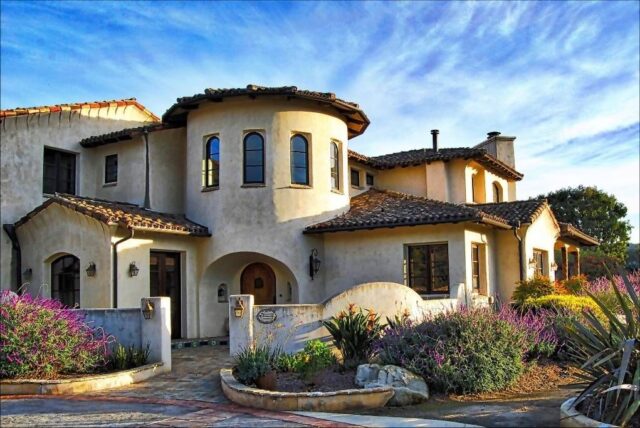 Often overlooked, this quaint town between LA and San Francisco will surprise you. It has a surplus of attractions and entertainment options to satisfy every desire. History buffs can visit local landmarks like Mission San Luis Obispo de Tolosa or take a day trip up Hwy 1 to Hearst Castle. Wine lovers can head out to Edna Valley, while beer enthusiasts can stay in town for craft beer tasting. All can wallow in a variety of gastronomic options. The surrounding hills contain beautiful landscapes, secluded beaches, great hikes, and fantastic wineries.
8. Cambodia
Yearning for a far-away destination? Head to Cambodia. The tiny Southeast Asian nation is betting that with a 90% vaccination rate, it is ready to welcome tourists again—read more here. So, this could be your last chance to photograph Angkor Wat without a crowd in your pictures.
But Cambodia is much more than its ruins, though. Phnom Penh, the capital, is always bustling, and adventurers looking for a quiet retreat will enjoy the jungle hideaway of Kampot.
Also, don't miss the most transparent water you will ever see by heading to the islands of Koh Rong and Koh Rong Samloem. Half Half Travel has more great travel information for you.
9. Alberta Badlands, Alberta, Canada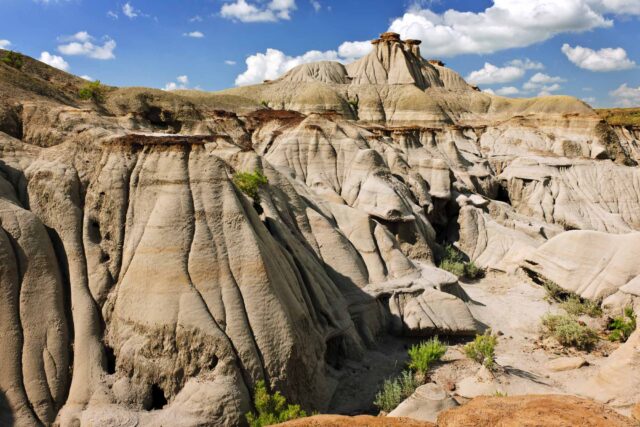 It is home to the largest deposits of dinosaur bones in the world. This region spans east from Drumheller to the Saskatchewan border and south to the United States, featuring:
Dinosaur skeletons
Petroglyphs
Pictographs
Museums
Rugged topography
This is easily one of the most beautiful regions of Canada. Fertile plains drop away into a world of multi-hued canyons and wind-sculpted hoodoos.
The Cypress Hills rise over 1968 feet above the plains like a vast layer cake of sedimentary rock. An astonishing diversity of plants and animals make their home in the grasslands, forests, and wetlands.
10. Stanley, Idaho, USA
Stanley defines natural beauty as untouched, pristine, and located at the foot of the Sawtooth Mountains. If you are looking for outdoor recreation, this tiny mountain town is for you.
Hot springs percolate along the winding Salmon River, and hikers encounter only the creatures that inhabit the area when trekking remote trails to alpine lakes. This is truly one of the few wild places left in the United States; this is a nature lover's paradise, a western town with breathtaking sunsets. Wake up each morning to the freshest air in the USA.