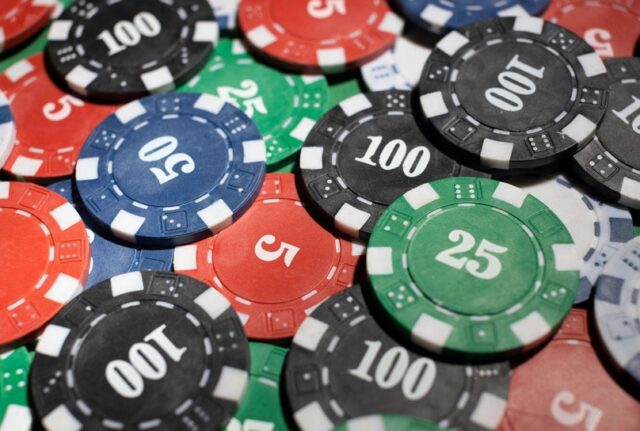 People love gambling for various reasons. Not many things in life combine thrill, excitement, and suspense at the same time. While some casino features are straightforward to comprehend, others, like poker, require a special set of skills (but not those like Liam Neeson's in Taken.)
Unlike other casino features, poker is a sublimation of knowledge, tactics, and psychology. So, if you're looking to enhance your poker skills, learning from different sources is always a good move. For this reason, we'll present you with the best books about poker, an absolute treasure trove of knowledge.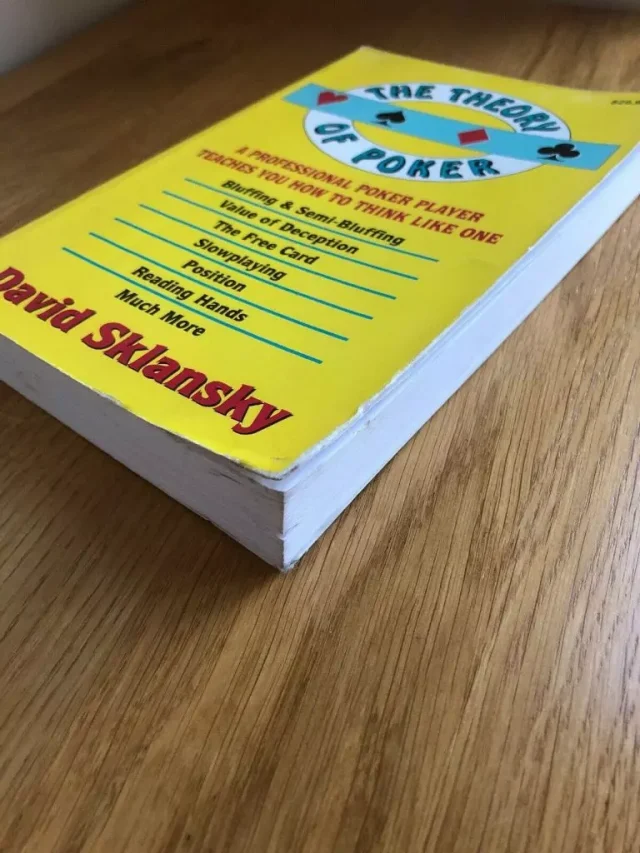 The Theory Of Poker by David Slansky
Experienced punters refer to this book as a poker players' Bible. David Slansky wrote this book as someone with plenty of gambling experience. As such, the writer tries to transfer all his practically acquired knowledge to the poker table. Moreover, it offers a detailed insight into each of his moves and the reflections behind it.
Although the book is characterized by very precise, clear, and concise language, we don't recommend The Theory of Poker to beginners. However, if you are a poker player with a little more experience, this feature can help you better understand this table game.
Harrington On Hold 'em: Strategic Play Dan Harrington
This is a series of books written by Dan Harrington and Bill Robertie. The book offers a detailed insight into different poker strategies. Here, you can learn about poker basics, such as pot odds, starting hands, and various playing styles.
This feature focuses on intermediate-level players looking to take their game to a different level. Therefore, the book doesn't offer basic information about the games, such as hand values and betting. For this reason, we don't recommend novices to read this game until they accumulate at least some experience.
What makes Harrington on Hold 'em one of the best books about poker is that this feature is a combination of two completely different points of view. Namely, Dan is a former chess player, while Bill has a proven poker history, having earned $4.5 million on various poker tournaments. As a result, you'll find many analytics, charts, and plenty of empirically proven strategies that poker champions use.
There are three volumes, as follows:
Volume 1 – Strategic Play
Volume 2 – The Endgame
Volume 3 – The Workbook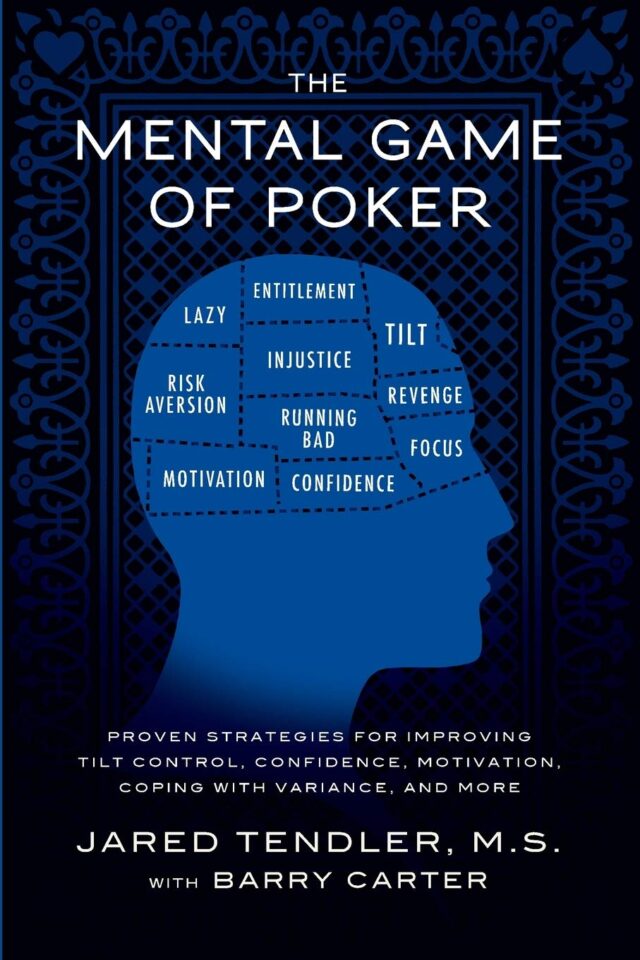 The Mental Game Of Poker by Barry Carter And Jared Tendler
The full name of this book is The Mental Game of Poker: Proven Strategies for Improving Tilt Control, Confidence, Motivation, Coping with Variance, and More.
This feature emphasizes the psychological part of the game. Most players consider charts of this game to be easy to comprehend. However, overcoming the mind games endemic to poker is difficult for most, even though they make a crucial aspect of poker. This book reveals all the secrets about poker and the questions and concerns one goes through during every game.
By reading this book, you'll enhance your confidence, motivation and you'll learn how to control your emotions. What's more, this book is available in electronic form, and you can download it for free.
Elements Of Poker by Tommy Angelo
Although the book was written in 2007, many punters already consider it a timeless poker classic. While other books focus primarily on the game's strategies and psychology, this feature looks from your bankroll's angle. The book focuses on different tilt strategies and ways to make any poker position profitable.
The writer's idea was to showcase the potential of poker on your budget. The thing that puts this edition on the list of the best books about poker is using poker as an additional source of income.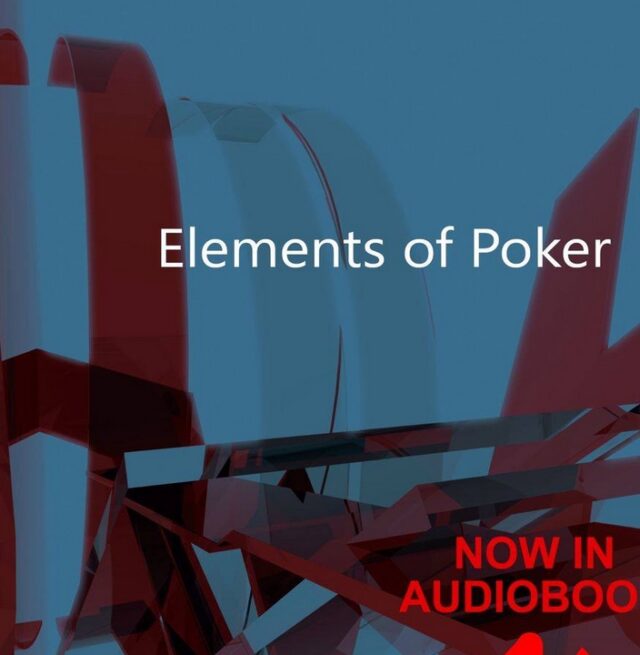 Small Stakes Hold 'em: Winning Big with Expert Play by Ed Miller
This book shows that you don't have to be a high roller to be part of the gambling community. The book will show you ways to make more money by playing the well-known Texas Holdem version of poker.
Namely, the book presents various aggressive strategies, with which you can earn a lot of money, with minimal stakes. Also, this edition is full of practical examples on how to react in specific situations. What's more, the book has a quiz where you can test your newly acquired knowledge. The topics included in this book are:
Hand categories,
Playing overcards,
Evaluating the flop,
Speculative hands,
Counting outs
Pot equity and many more.
Therefore, you don't have to be an experienced poker player if you enjoy this book. By reading Ed Miller's book, novices can improve their gameplay in no time.
The Mathematics of Poker by Bill Chen and Jerrod Ankenman
The famous duo is in full swing again. The Mathematics of Poker has rightly been ranked among one of the best books about poker ever. Why? Although the book is full of formulas, mathematical charts, and equations, it's incredibly easy to understand.
Although it seems frightening, the book can be read by anyone who has passed at least partially through high school. This is how straightforward it is. For this reason, if you decide to read this text, don't run when you run into numbers. Give this book a chance, and it'll pay off.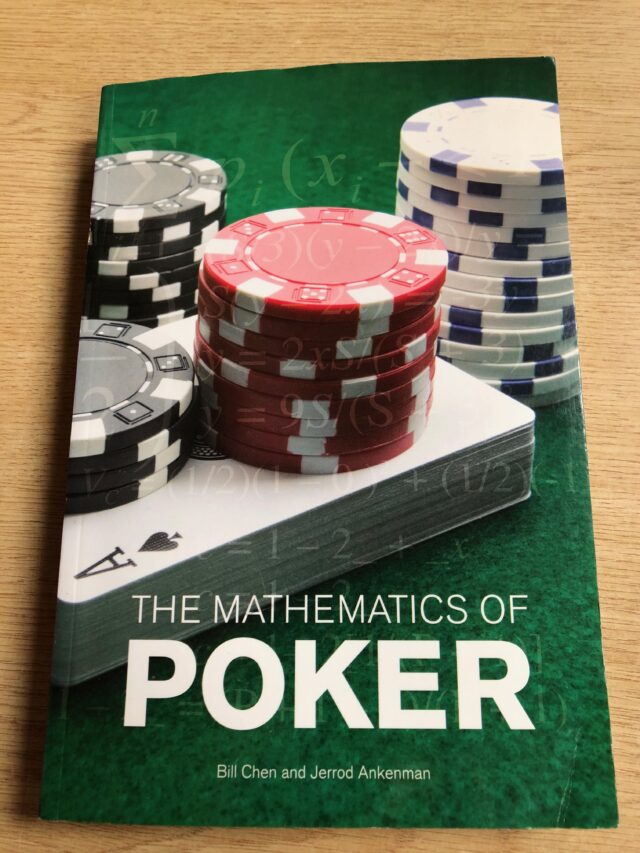 Learn Poker Using Other Sources
People love reading books as each of them carries its own story. What's more, thanks to the digital age, you can find most online for free. Therefore, they're available to you with just one click.
However, if you're not a fan of stories, you can always resort to other sources. Namely, there are various impartial websites where people with many years of experience share their knowledge with people who want to learn more about poker, but also about the casino industry in general.
Also, in addition to the theoretical, it's essential to acquire practical knowledge. Therefore, it is vital to choose the right casino where you can use all your gambling potential. That is why you need to choose a safe and credible gambling venue. In that sense, resources like onlinecasinobuddy.com will be vital to you in securing a safe gambling environment. That way, the only thing left for you to do is focus on enjoying your favorite casino game.
Final Thoughts
Knowledge is power. Knowledge is everything. Books have always served the purpose of enriching our bodies and our spirit. Our list of the best books about poker will help you enhance your poker skills and improve your bankroll. If you have read the above carefully, you already know which book is meant for you. Otherwise, if you're not such a book fan (which is also legit), try finding different sources online that'll help you master poker.