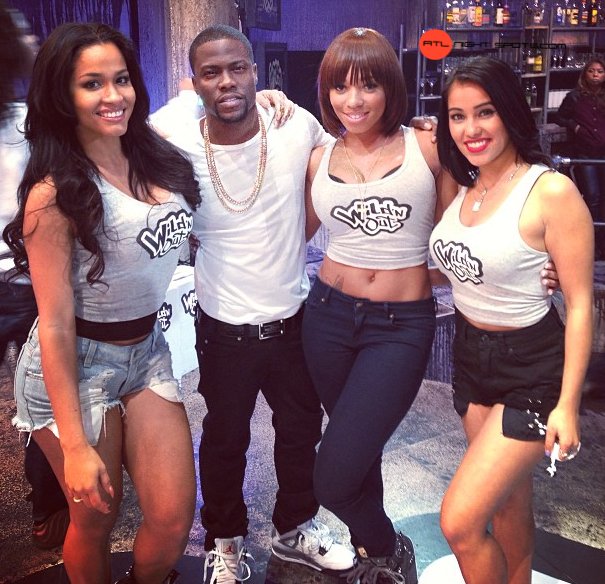 We have some exclusive behind the scenes pictures from MTV2 Nick Cannon's upcoming new 'Wild 'n Out' season.
With our show's original cast, everyone from Kevin Hart to Katt Williams, Affion Crockett and Taran Killam becoming household names, I am looking forward to working with MTV2 as we work to introduce the biggest comedic stars of tomorrow with the return of Wild 'N Out." Vixens Rosa Acosta, Sheneka Adams, Gracci, Sasha Delvalle, Brittany Daily.
Produce by Cannon's NCredible Entertainment, the series will premiere next year a few returning faces joined by a roster of fresh talents with casting and audition information available through NCredible.com.
"Building on our long-standing relationship with Nick Cannon, we are ecstatic to welcome his creative genius back to the MTV family," MTV2 senior vp programming and production Paul Ricci said. "The remixed Wild 'N Out will deliver a high-energy, clever and hilarious addition to MTV2's original programming lineup."
The series brings Cannon back to MTV2 following his appearance on Hip Hop Squares and comes after the new father of two wrapped his fifth season as host of NBC's America's Got Talent.
Cannon, repped by ICM Partners, Michael Goldman and Del Shaw, also has live-action sketch comedy series Incredible Crew due in January on Cartoon Network. NCredible Entertainment, founded in 2009 by Cannon, produces MTV's docuseries Son of a Gun as well as TeenNick's annual Halo Awards.