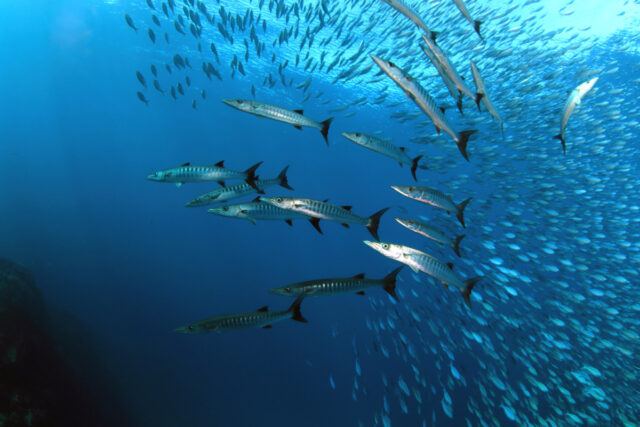 Cabo Verde, an archipelago of ten volcanic islands off the coast of West Africa, is a paradise for underwater enthusiasts and avid spearfishermen. With its crystal-clear waters teeming with marine life, Cabo Verde offers a unique opportunity to pursue one of the ocean's most prized game fish: the Wahoo. Spearfishing for Wahoo in Cabo Verde require skill and knowledge. In this comprehensive guide, we will explore everything you need to know about spearfishing Wahoo in Cabo Verde.
Best Locations for Spearfishing Wahoo in Capo Verde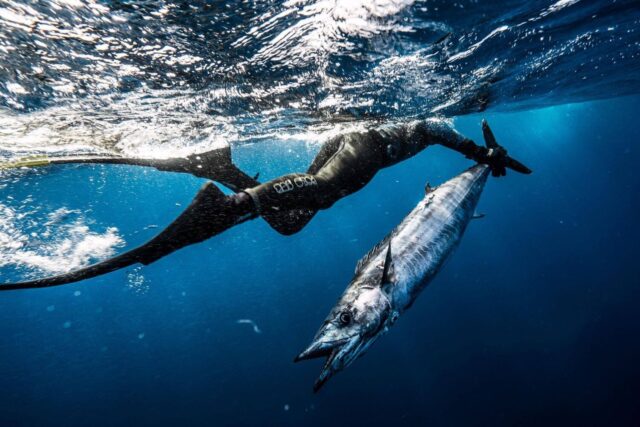 Sal: The island of Sal is a well-known destination for fishing and spearfishing. Santa Maria Beach on Sal's southern coast is a popular spot for spearfishing. Its clear waters and proximity to drop-offs make it an ideal location for hunting Wahoo.
Boa Vista: Boa Vista is another excellent island for spearfishing in Cabo Verde. The waters around this island are teeming with marine life.
Santo Antão: Santo Antão, one of the westernmost islands in Cabo Verde, is known for its rugged and scenic coastline. Spearfishing enthusiasts often visit this island to explore its underwater world, and Wahoo can be found in its waters.
São Vicente: The waters around São Vicente Island also offer great spearfishing opportunities.
Brava: Brava, although one of the smaller islands, can also be a good choice for spearfishing. It's less developed and sees fewer tourists, providing a more secluded and serene environment for your underwater pursuits.
Effective Techniques for Spearfishing Wahoo
Spearfishing for Wahoo is an art that requires a combination of techniques and skills to increase your chances of a successful catch.
Here, we will go deeper into some of the key techniques and considerations that can make your Wahoo hunting experience more rewarding:
Stalking
Stalking is undoubtedly one of the most effective techniques for spearfishing Wahoo. It involves stealth, patience, and a deep understanding of your quarry.
Approach your target quietly and cautiously, minimizing sudden movements and disturbances. Keep a safe distance from the Wahoo, ensuring you are not within their detection range. This distance can vary depending on water clarity and the fish's behavior.
Wearing the right camouflage gear can help you blend into your underwater surroundings. Choose colors and patterns that match the local marine environment to avoid standing out.
Flash and Shoot
The "flash and shoot" technique is another method that can yield results when pursuing Wahoo. This approach combines visual attraction with rapid shooting:
To attract Wahoo, use a mirror or a light source to create flashes of light underwater. This can simulate the reflection of scales or prey and grab the Wahoo's attention.
Once the Wahoo is focused on the source of the flashes, be prepared to take a swift and accurate shot with your spear gun. Timing is crucial, as Wahoo are known for their agility and can evade capture if you hesitate.
Safety Precautions for Wahoo Spearfishing
Spearfishing for Wahoo can be an adrenaline-pumping adventure, but it's essential to prioritize safety:
To avoid overexertion, conserve your energy and make sure you are physically prepared for the task. Take breaks when needed and stay hydrated. Spearfishing is safer when done with a buddy. Having someone to watch your back and assist in case of emergencies can be a lifesaver.
Responsible fishing is crucial for preserving marine ecosystems and maintaining fish populations. Always follow fishing regulations and guidelines.
Conclusion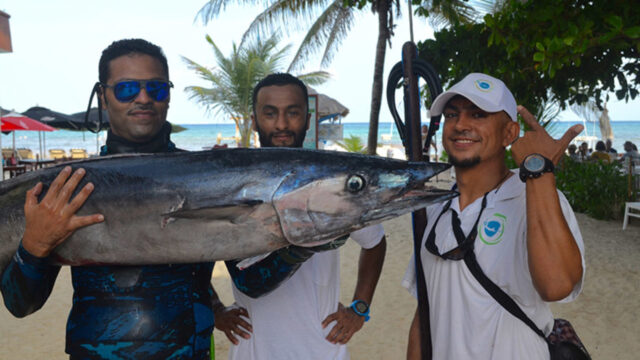 Spearfishing for Wahoo in Cabo Verde is a captivating pursuit for those who seek
adventure beneath the waves. By exploring the best locations, employing effective techniques, prioritizing safety, and following fishing regulations, you can master the art of spearfishing Cabo Verde and enjoy a fulfilling underwater experience in the Sunshine State.