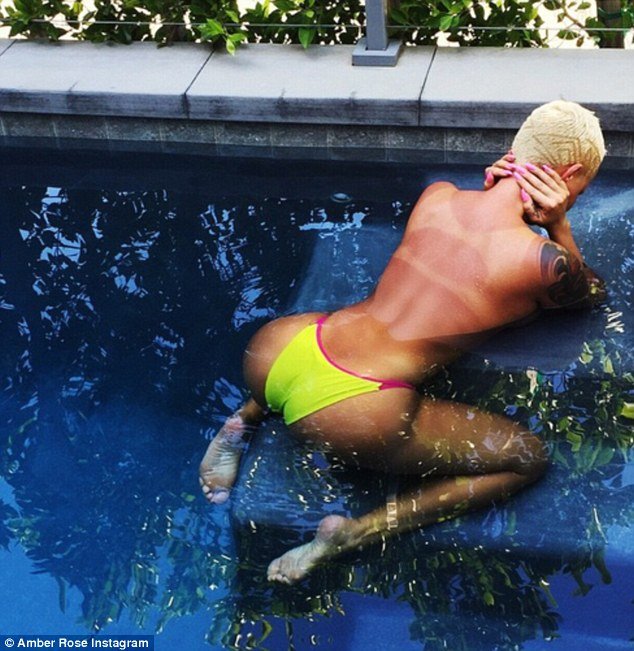 Her Instagram account is chock full of sexy images, but Amber Rose seemed keen to outdo herself on Friday.
The 31-year-old pushed the envelope once more online when she posted a titillating snap of herself sunbathing topless in a pool.
Amber popped her pert derriere into her air in the photo, which was captioned, 'F**k yo Tan #MILFIN'.