Here is your official 2010 BET Hip Hop Award Weekend Party guide cause with all these events going on at once your going to need it. Preparation is going to be the key this weekend unless you mind paying the BET hip hop weekend taxes I advise you to buy advanced tickets and get to the parties early before the parking lot mafia get there.
THURSDAY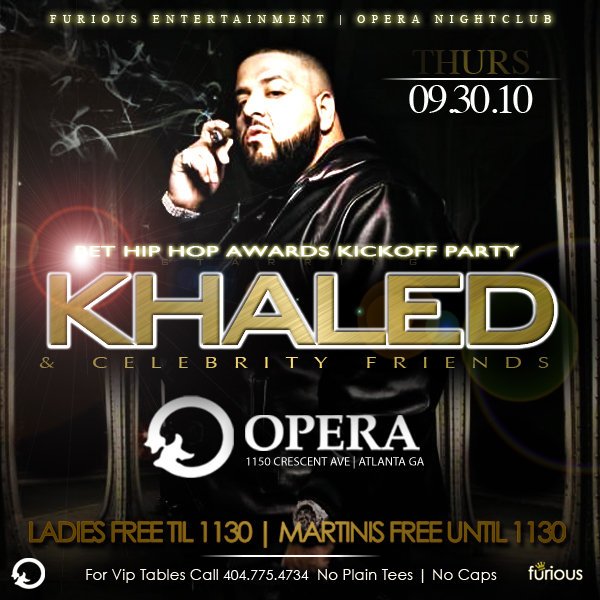 Club Opera
1150 Crescent avenue
Ladies Free till 1130 with Free Martini's till 1130
Dress Code:Fly and se*y,Ladies No Flip Flops,Guys No Hats No Shorts No Plain White Tees No Boots.
FRIDAY
E.S.S.O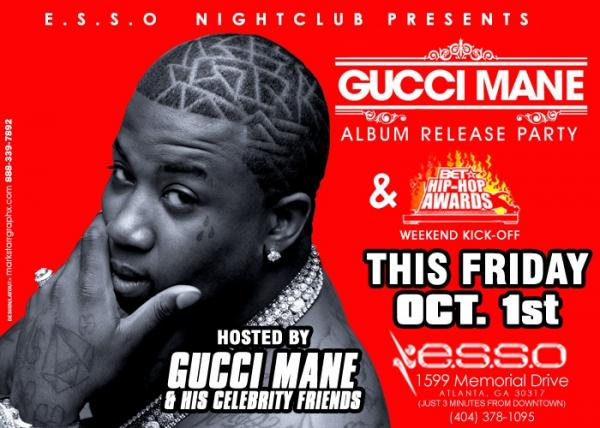 Esso Night Club
1599 Memorial Dr SE, Atlanta, GA (404) 378-1095
PRIMAL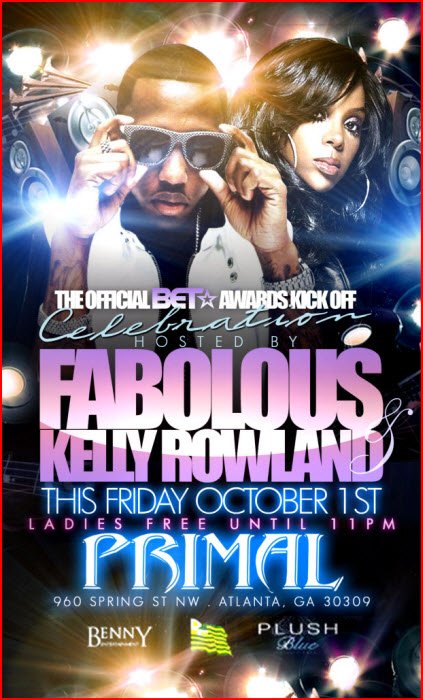 Primal Atlanta

960 Spring St NW, Atlanta, Georgia (404) 745-9494
W MIDTOWN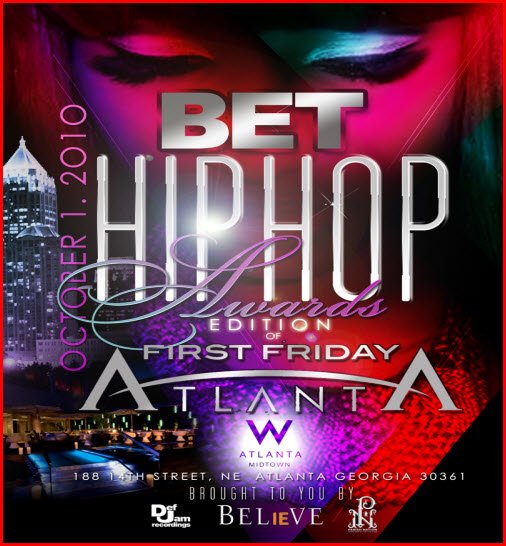 188 14th Street at Peachtree, Atlanta, GA 30361
CLUB MASQUERADE
Oct 1st BET HIP-HOP AWARDS Teen party @ Club Maquerade ATL! 8pm! $10@ door!!
Masquerade

695 north ave ne, Atlanta, GA (404) 577-8178
PRIVATE EVENT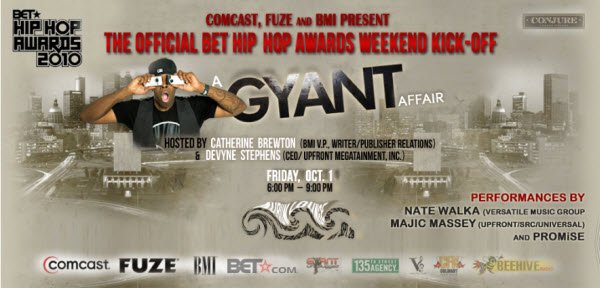 Join Comcast, FUZE and BMI For an Official BET Hip Hop Awards Weekend Kick-Off with Social Media Personality GYANT As he celebrates his new business ventures with BET, Comcast and BeehiveFM. Co-Hosted by Catherine Brewton – BMI VP, Writer/Publisher Relations & Devyne Stephens – CEO/UpFront Megatainment Friday, October 1 6:00 – 9:00pm.
ECHELON 3000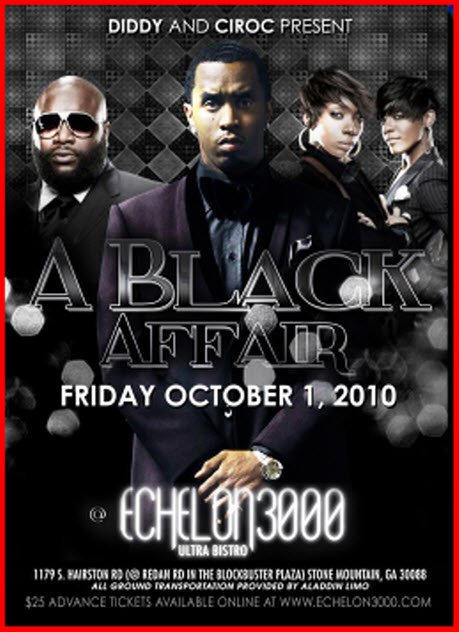 All Black Affair Hosted by Diddy@ Echelon 3000 Ultra Bistro Friday, Oct 01, 2010 6:00 PM.Doors Open @ 6PM 21 & Over Only With Valid ID Dress Code Strictly Enforced Business Casual Dress Required.
Tickets for This Event Can Also Be Purchased  HERE
Advanced GA – $25.00
Admission VIP – $40.00
Echelon 3000 Ultra Bistro
1179 S.Hairston Rd Stone Mountain Ga 30088
www.echelon3000.com 404 294-1820
LIFE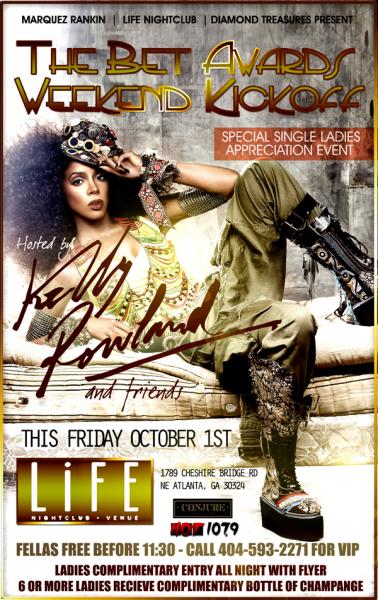 VELVET ROOM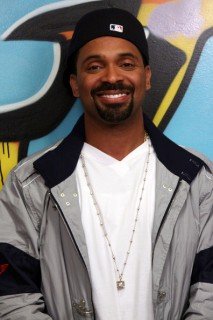 Grown & se*y Fridays presents the BET Hip Hop awards kick off hosted by Mike Epps! Ladies FREE until midnight!!
Velvet Room Lounge

3358 chamblee tucker rd, Atlanta, GA (404) 874-4460
SATURDAY
THE MANSION ELAN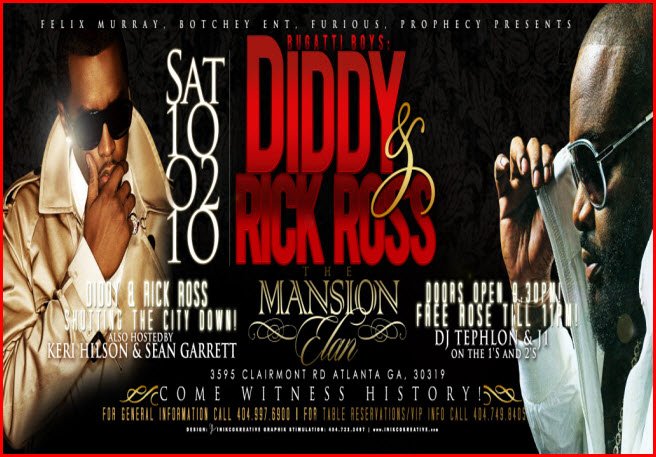 3595 Clairmont Rd
Atlanta, GA 30319
JUSTIN'S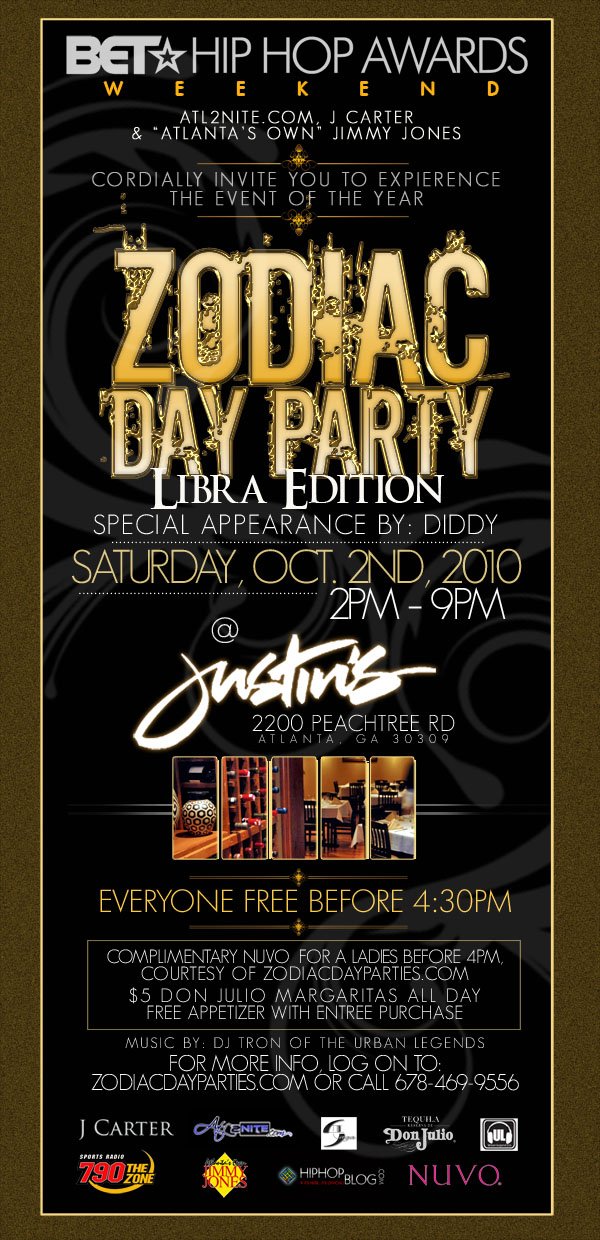 Justin's Restaurant

2200 peachtree road, Atlanta, GA (404) 603-5353
ROOM SERVICE LOUNGE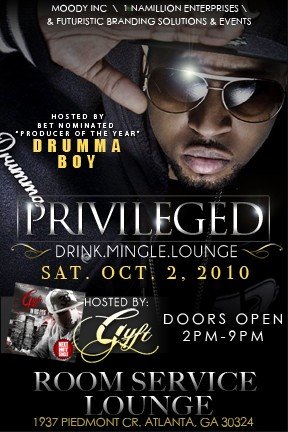 Room Service Lounge

1935 Piedmont Cir NE, Atlanta, GA (404) 249-7775
Updated daily… Need your event added to the list email admin @atlnightspots.com.
MONDAY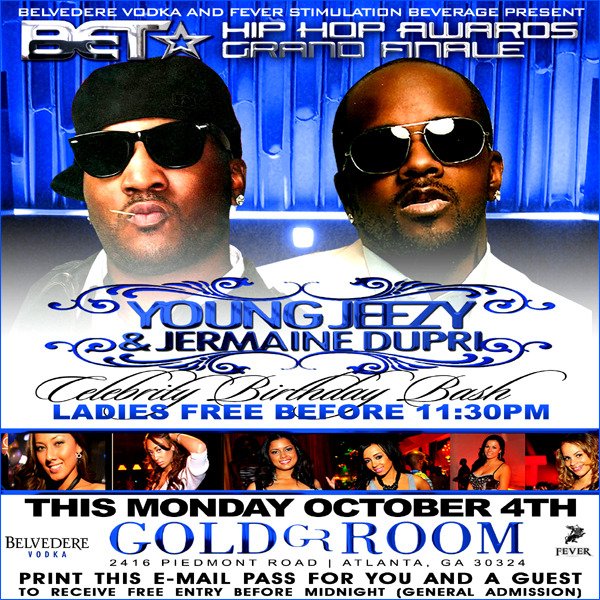 WEDNESDAY