LeBron James, Hulk Hogan, Jerry Jones Photo Opp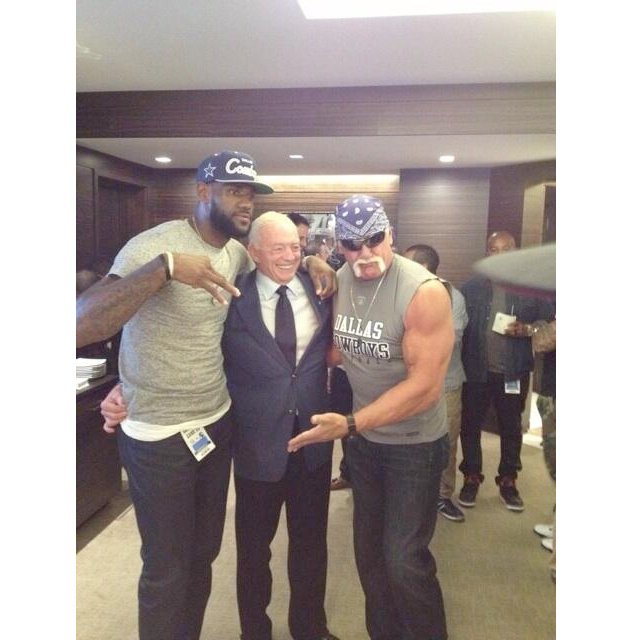 The Cowboys hosted the New York Giants on Sunday Night Football, and in true Jerry Jones form, if something's worth doing, it's worth overdoing. Here, via Clint Stoerner and Albert Breer, is a classic photo of Jones with reigning NBA champ LeBron James and American icon Hulk Hogan.
Mr. bandwagon LeBron manages his two favorite teams who are the Cowboys and the Yankees, and you know if he wasn't on the Heat he'd be wearing a Heat jersey too.